Recreation
Armory Pickleball planning to open this fall
Gym will provide Bellingham's first indoor pickleball courts
August 16, 2022 at 2:37 p.m.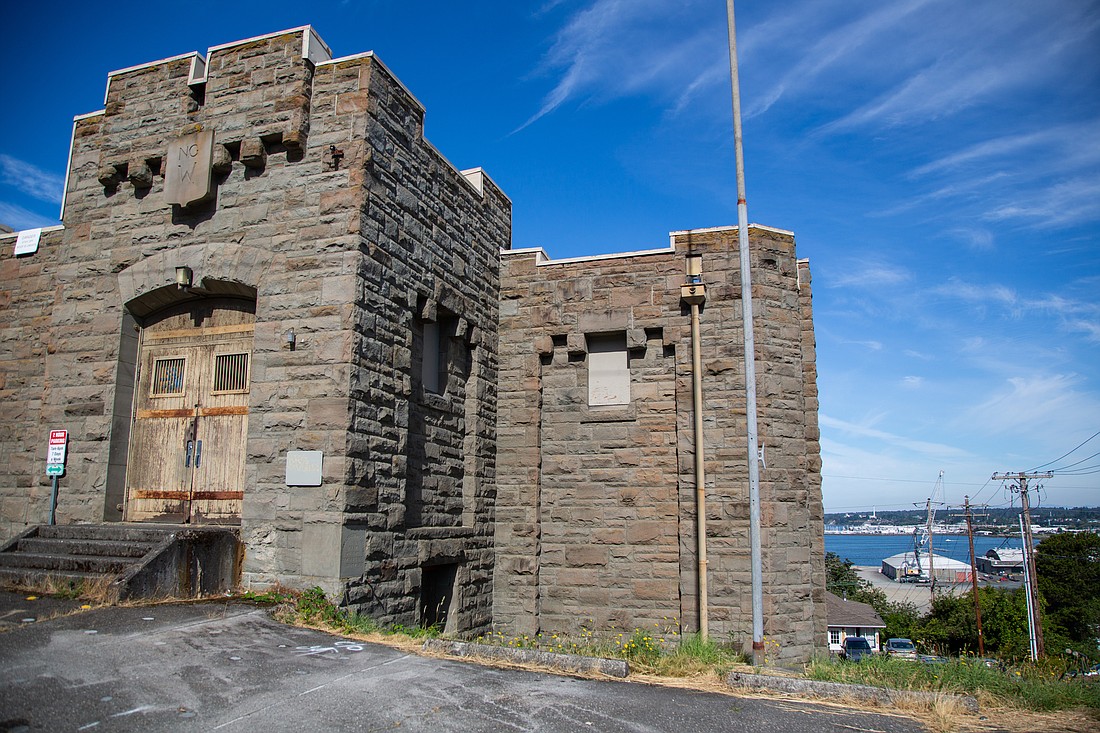 ---
---
Bellingham's first indoor pickleball courts are coming to the Armory on State Street. 
Armory Pickleball is an indoor pickleball gym hoping to open this fall, just in time for the rainy season.  
Created on Bainbridge Island, Kitsap County, by three fathers looking for a way to keep their kids entertained, pickleball is a game that combines elements of tennis, badminton and pingpong.  
Though it was created in 1965, the sport has only recently seen an increase in popularity. The boom can be attributed to the sport being played in community centers, physical education classes, YMCA facilities and even retirement facilities, according to the USA Pickleball website.  
Pickleball is typically played on either badminton or tennis courts, which means most of the facilities are outside — not ideal, considering Bellingham's weather patterns.  
Craig Cooper, creator and CEO of Armory Pickleball, picked up the sport the summer after the initial COVID-19 lockdown.  
"It was a safe sport. You could get outside and be distanced from people, but you could still get exercise and have that camaraderie with other people," Cooper said. "I think that's something we were all looking for during lockdown." 
Cooper said he was able to pick up the sport fairly quickly due to his tennis background, and he enjoyed playing with friends at Cornwall Park. 
"And then fall and winter hit, and there was nowhere to play inside," he said.  
Along with other Bellingham pickleball players, Cooper was frustrated. They would sometimes have to wait weeks before the courts were dry enough to play on. 
Fascinated by old buildings, Cooper began looking into the Bellingham Armory, which has remained mostly vacant since 1989.  
Through his research, Cooper found the building was in the hands of a property management firm in Seattle. After leaving several voicemails, Cooper was finally able to talk with someone from the firm, who he told about his idea for an indoor pickleball gym. The two met at the Armory the following day.  
"The rest is kind of history. I started taking measurements and we came to an agreement," Cooper said.  
The management firm, which will be leasing out the Armory for the pickleball gym, is very supportive of having a community space where people can gather and play, Cooper said.  
The gym will have five pickleball courts and will begin with hourly court reservations, drop-in level play, league play and possibly some tournaments. Cooper said he also hopes to offer junior league pickleball as well as after-school programs.  
Cooper and his team are in the process of getting businesses to sponsor the courts in an effort to keep membership costs down.  
"We hope that it's a hub for pickleball in Whatcom County," Cooper said.  
The gym will use an app to reserve courts, creating a staff-free keyless entry system for 24-hour fun. Membership pricing has not yet been decided.