Transportation
WTA wins grant for 8 electric buses
Agency may change its order for 8 diesels to be delivered in 2023
August 11, 2022 at 4:48 p.m.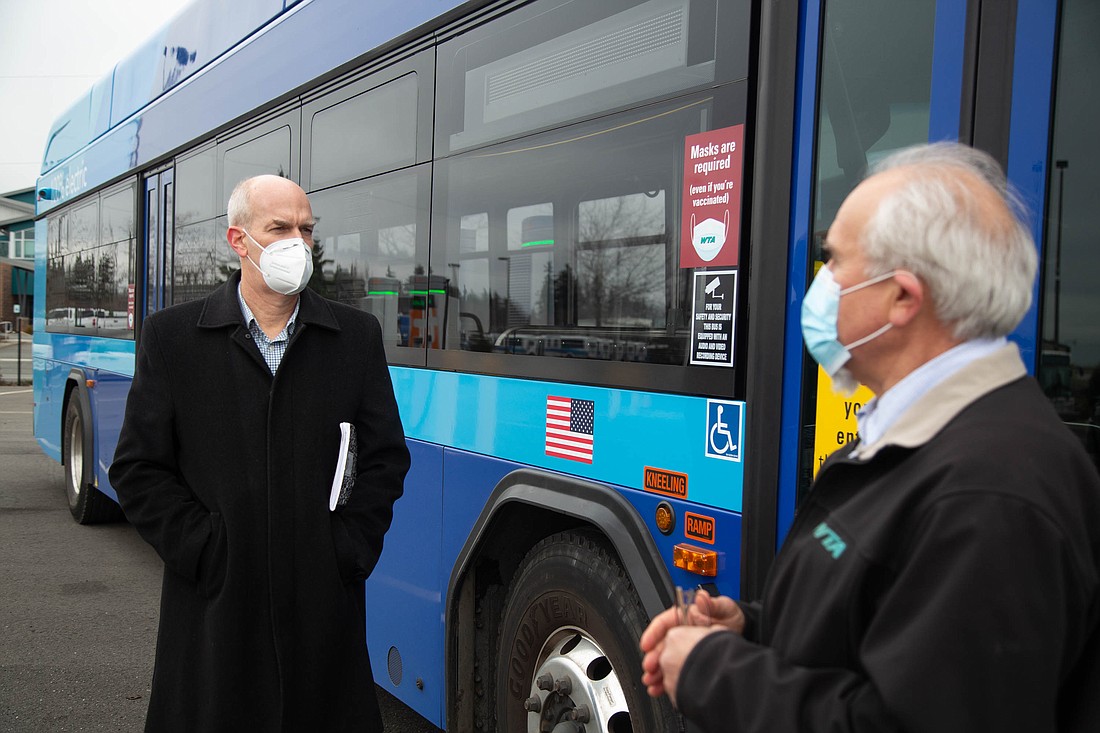 ---
---
Whatcom Transportation Authority (WTA) received a $8.86 million grant to purchase eight electric buses, U.S. Rep. Rick Larsen announced Thursday.
"This much-needed funding fills a significant gap and could not have come at a better time," WTA board chairman Michael Lilliquist said in a press release.
The board voted in March to order eight diesel-powered buses from California-based Gillig at a cost of $4.98 million. With the grant in hand, the board is expected to vote next week on whether to change the order from diesel to electric buses.
The nearly $9 million award would cover about 85% of the purchase of the more-expensive electric buses plus charging equipment, with delivery expected in late 2023.
The Federal Transit Administration grant is part of $2.34 billion available to transit agencies for low- and no-emission buses, through the Infrastructure Investment and Jobs Act President Joe Biden signed into law in November 2021.
"This is great news for Whatcom County," Larsen said in the release. "These critical resources enable WTA to continue to expand its electric bus fleet to reduce carbon emissions."
Currently, WTA has two all-electric buses in its fleet of 62 of the longer, fixed-route buses. Two more electrics are on order and expected to arrive early next year.