Community
Gates open at NW Washington Fair
Annual event highlights agriculture, local businesses
August 11, 2022 at 5:37 p.m.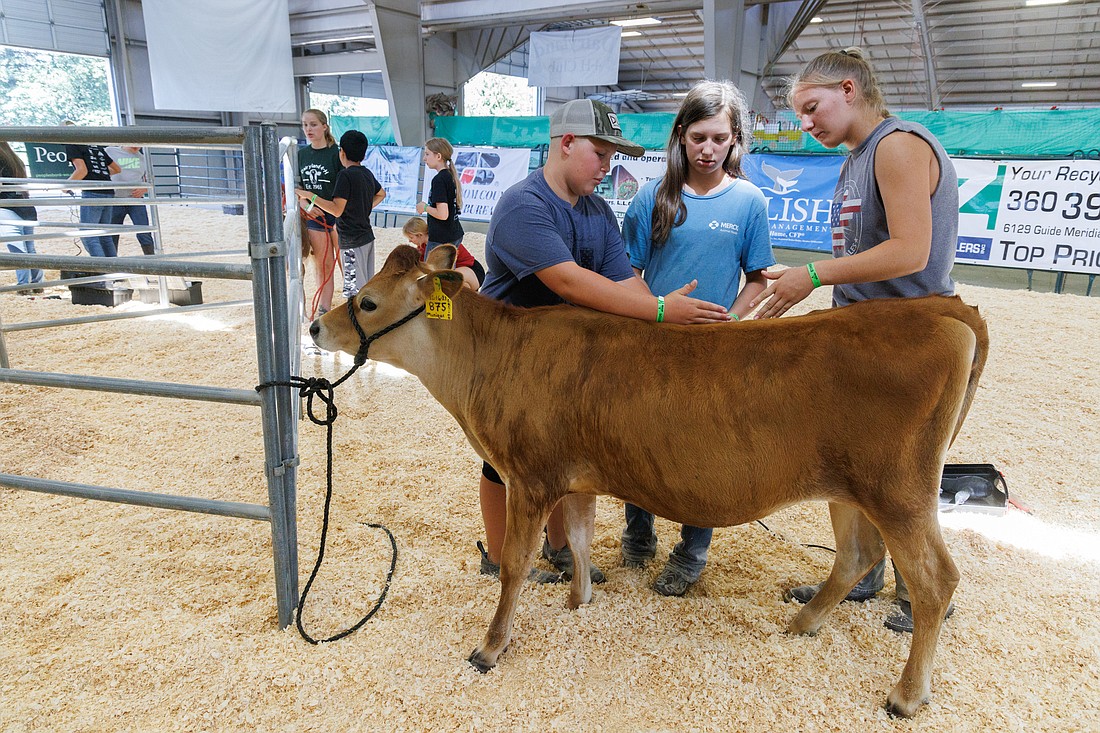 ---
---
Fairgoers enjoyed carnival rides and traditional fair treats while farmers showed off their animals and produce on Thursday at the opening day of the Northwest Washington Fair in Lynden. 
Despite the Fair's opening falling on a weekday morning, the grounds were filled with people of all ages looking to enjoy the event's diverse attractions.
Thursday is the first of a 10-day run that will last until Aug. 20, making this the second year in a row the Fair has run for as long. Gates opened at 10 a.m. Thursday and will close at 10 p.m., a schedule that will remain in place throughout the duration of this year's Fair.  
Youth involvement in agriculture was a significant part of the first day's events, with organizations like 4-H and Future Farmers of America prominently featured. Children of all ages led, washed, clipped, watered and fed various farm animals throughout several large barns on the edge of the fairgrounds.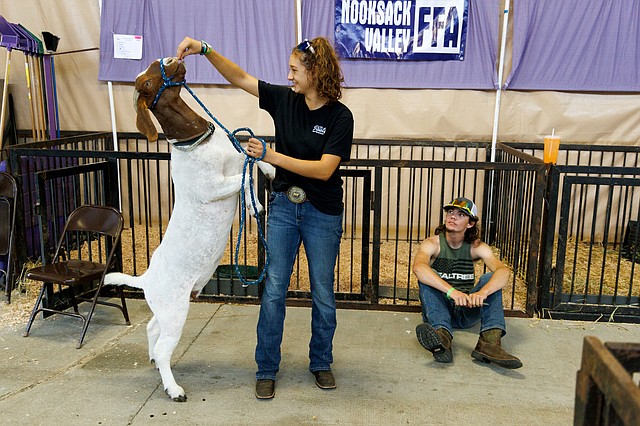 Julian Perez, 11, said his favorite part of being at the Fair with 4-H is "learning new things" about how to train and care for his cow.  
The preparation that goes into showing animals at the Fair "really brings out the best in people," said Aliyah, another 4-H participant.  
"I really like having a bond with the people and being around community," she said.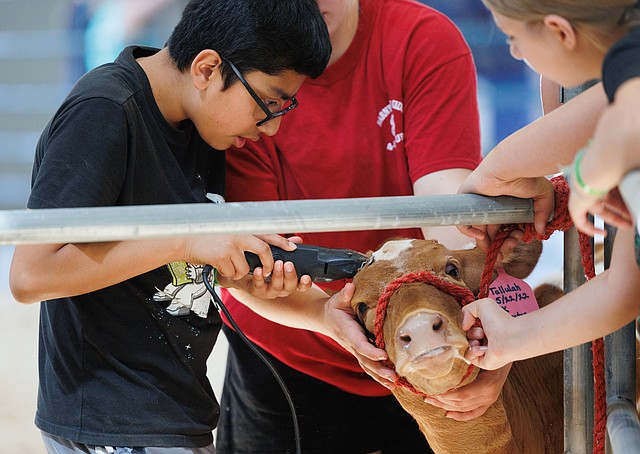 Riley Van Boven, who participates in Nooksack Valley High School's chapter of Future Farmers of America, said showing at the Fair is hard work but fun. 
"A lot of work does go into it for showing," Van Boven said. "You've got to get a connection with [the animals]. It really helps for your future." 
Tom De Hoog, a member of the Fair's board of directors, said that promoting youth participation in programs like 4-H is one of his priorities as a member of the Fair's leadership. Taking care of cattle and other farm animals teaches youth responsibility, he said. The program also gives local children opportunities to make friends with people they otherwise would never meet.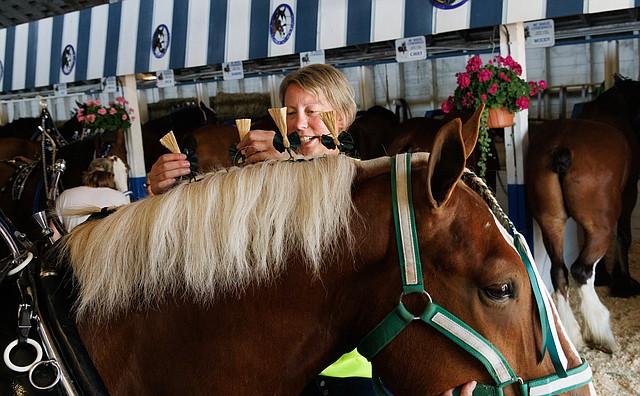 De Hoog said participation in 4-H has been dropping in recent years, but the Fair plays a huge part in keeping the programs going.  
"If we can make it so that kids can get in [the program] easier, and have animals at the Fair, that's something that I'm really going to push for on the Fair board," De Hoog said. 
At one barn, owners brushed, watered and fed enormous draft horses. Traci Shagren, whose family's Belgian horses have been shown at the Fair for five generations, said that for her, being at the Fair is "a family thing." 
"It's tradition," she said. "We do it because we've always done it. I don't ever remember not doing this. This is the way we grew up."