Elections
After primaries, Republicans seek gains in 42nd
North county district a key battleground for control of Legislature
August 11, 2022 at 5:05 a.m.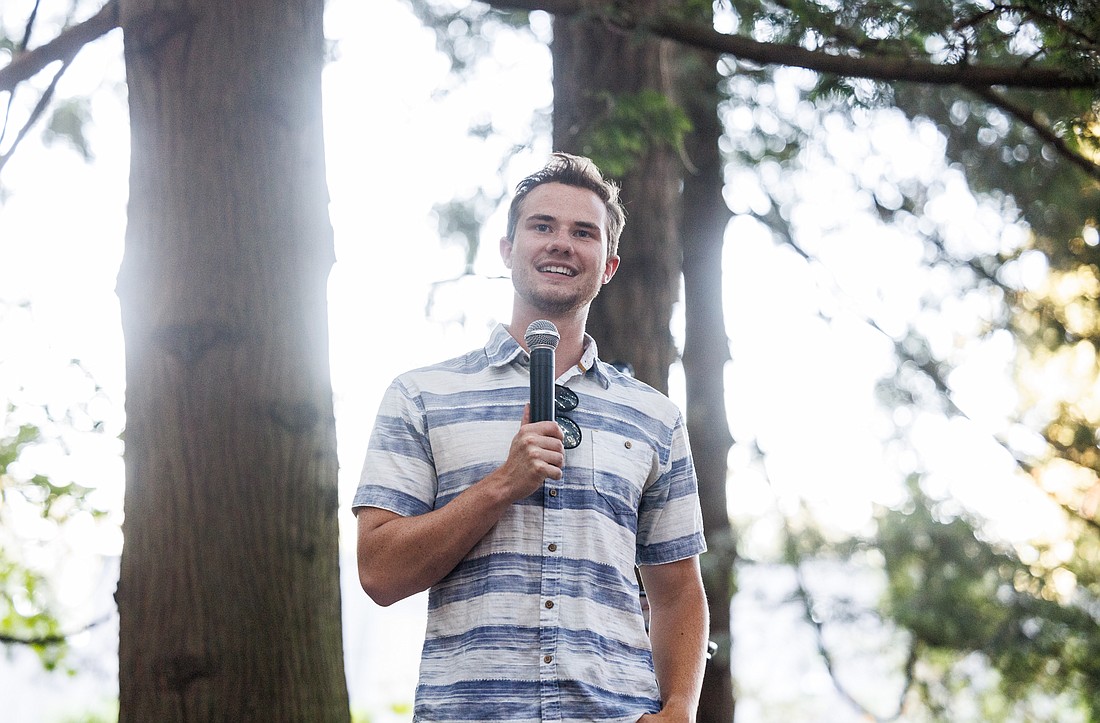 ---
---
In last week's primary election, voters in north and east Whatcom County set the table for a general election that will be closely watched statewide.
Republican incumbent Simon Sefzik is in the spotlight in a key Senate race in the 42nd Legislative District. Republicans are banking on Sefzik to keep the district's Senate seat Republican while they look to flip seats in several other districts, in hopes of winning some majority control within the Legislature.
The party's investment in Sefzik — nearly $163,000 in donations from party organizations alone — paid off as he received 33.1% of the votes in the Aug. 2 primary and has advanced to the November election with Democrat Sharon Shewmake, a 42nd District representative who decided to run for the Senate seat.
In a press release, Sefzik said he was "humbled and grateful" for the support he received. 
"It's clear that the message of returning affordability, restoring public safety and rebuilding accountability in our government and in our schools has resonated deeply with the people of Whatcom County," Sefzik said.
Shewmake, the only Democrat in this primary race, had 47.1% of the vote. 
In an election-night interview, Shewmake said her vote total, while less than a majority, boded well for her chances in November. 
Rep. Alicia Rule, a Democrat who seeks to retain her House seat in the 42nd District, was also pleased with her primary result.
In an email to her supporters, Rule said her vote total — now at 48.7% — was "great news in a primary against two opponents."
"I am confident that with some more work, we will be in a great position in November," she added. 
Rule will face Republican Tawsha Thompson, a former Bellingham police officer who garnered 35.2% of the primary vote.
"The numbers are encouraging, but I will have a lot of work to do between now and November," Thompson said Aug. 3 on her Facebook page.
The other House race in the 42nd featured two candidates from each major party. In a race in which no one got less than 19% or more than 29% of the overall vote, Democrat Joe Timmons will appear on the November ballot with Republican Dan Johnson.
With only one or two candidates on the ballot for House races in the 40th Legislative District, the primary didn't decide anything for voters in south Bellingham, Mount Vernon, Anacortes and San Juan County. The results, however, gave incumbent Rep. Alex Ramel the confidence to declare victory in the primary, even though both he and his opponent advanced. Ramel had 77.9% of the vote, compared to fellow Democrat Trevor Smith's 19.7%. In the other 40th District House seat, incumbent Democrat Debra Lekanoff is unopposed.
Down in the 39th District, which includes east Skagit County, one race has come down to a choice between two candidates at different points along the right end of the political spectrum. Incumbent Robert Sutherland, who per the Everett Herald has railed against COVID-19 testing requirements for legislators and supported Donald Trump's false claims of election fraud, will face a more moderate Republican in Sam Low. The other House seat in the 39th comes down to incumbent Republican Carolyn Eslick and Democrat Jessica Wadhams. About 60% of the district's votes went to Republicans in the primary.
While Democrats have sizeable majorities in both the state House and Senate, Republicans believe they can flip at least one chamber in this fall's elections.
"Ensuring a Democratic majority in both the House and Senate is critical to everything we care about," Ramel wrote in an Aug. 4 email to supporters while mentioning climate change, housing affordability and reproductive health care.
Primary election results will become official on Aug. 16. The general election is Nov. 8.