Baseball
Bells advance to league semifinals with eighth-inning surge
Malcom Moore's five hits powers Bellingham to series win
August 10, 2022 at 10:30 p.m.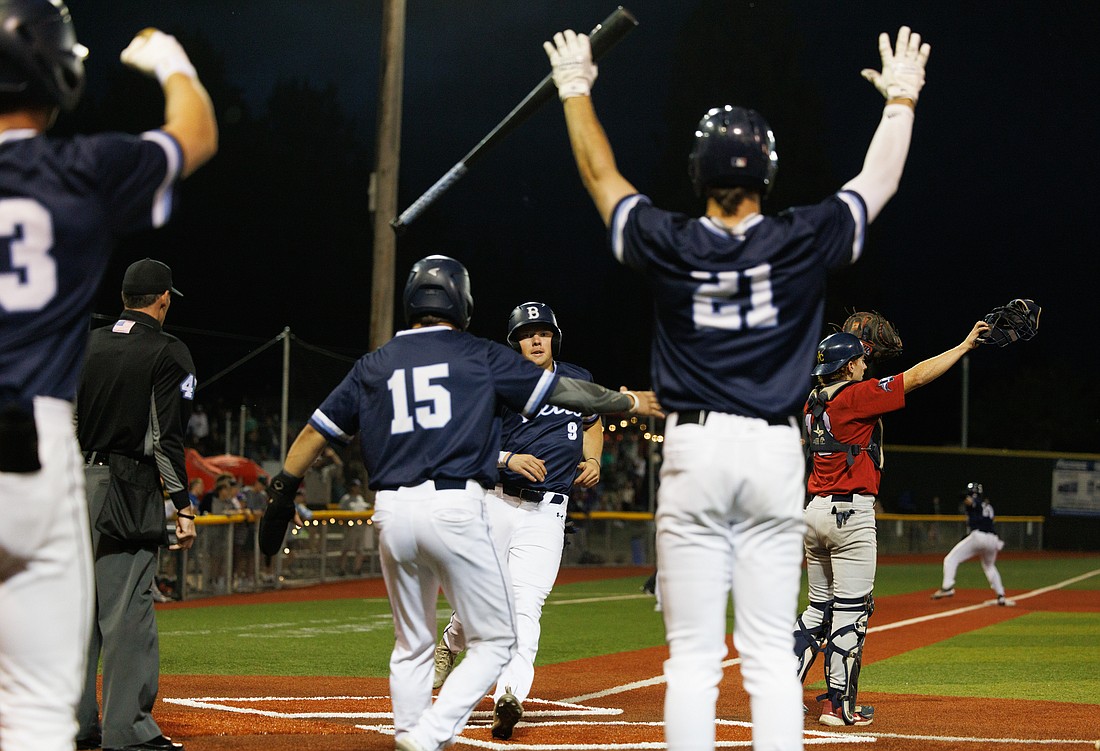 ---
---
Every spectator at Joe Martin Field was on their feet Wednesday night, some rattling cowbells, as closer Cameron Dayton notched his third strikeout in the ninth inning to end the Victoria HarbourCats' season and send the Bellingham Bells to the West Coast League's semifinal round and North Division Championship game. 
An eighth-inning rally helped by a standout performance from Bellingham's Malcom Moore put the Bells on top, 4-2, to win their opening playoff series. Moore was 5-for-5 at the plate.
"It seemed like any time, even last night in game one, if it was a big-time situation, [Moore] seemed to be coming up to the plate," Bellingham interim head coach Haydan Hastings said. "He came through every time, and that doesn't happen often in baseball."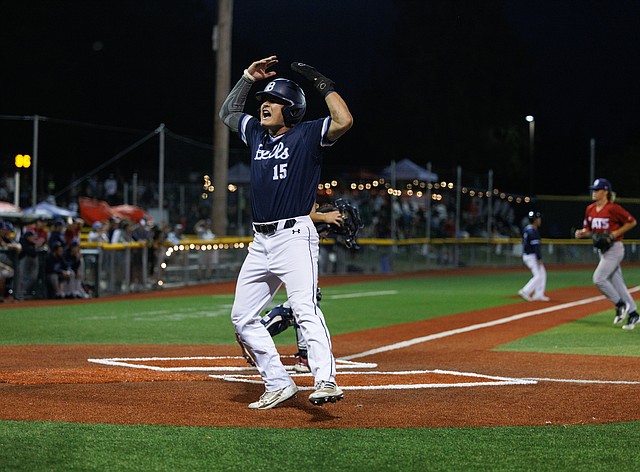 With the Bells down 2-1 in the bottom of the eighth, Victoria's closer Ben Smedshammer walked two batters to put Toussiant Bythewood and Willis Cresswell on base. Bythewood, who batted 2-for-3 on the night, notched one of his two steals in the game to set up Noah Meffert (3-for-4, RBI), who hit an RBI single to left field to tie the game at 2-2.
Moore then hit a two-run single which, helped by an outfield error by the HarbourCats, scored Creswell and Meffert and allowed Moore to advance to third, putting the Bells up 4-2 — the final score after reliever Dayton's three-strikeout ninth inning. 
"We were just confident up there [heading into the eighth]," Moore said. "We weren't going to get beat and we were going to swing our swings, and it worked out for us."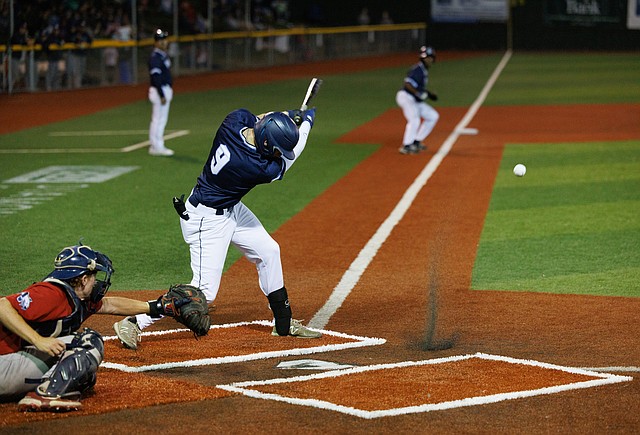 Moore also had an RBI early in the game to tie the score at 1-1, sending Alex Fernandes home after Fernandes reached base on a double to left field. In the bottom of the third and the bottom of the sixth, the Bells loaded the bases but were unable to plate a run and jump ahead until the eighth inning. 
On Tuesday, Moore also had three RBIs and went 3-for-3 in the Bells' 8-2 win over the HarbourCats in the series opener. He's the only player in the WCL playoffs this season to bat 1.000 after the first playoff series. 
An incoming freshman at Stanford who was California's Gatorade State Player of the Year — twice — Moore is one of several Bells players who joined the team later in the season, coming to Bellingham in late July.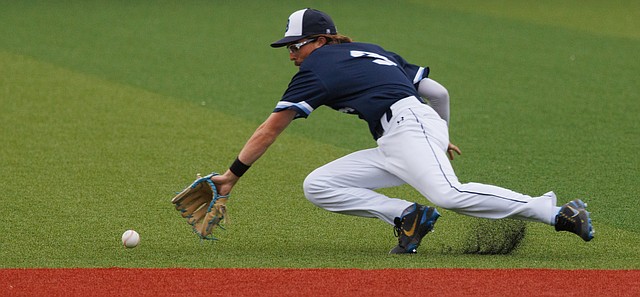 "The first day I was out here, these guys welcomed me with open arms and it's been nothing but great," Moore said. "In the locker room, they're all playing cards, staying loose. Just making friends out here —that's the most important thing in the summer ... and this team has really allowed me to do that." 
With a roster consistently in flux due to players leaving and returning to school, players like Moore coming in mid-season provides energy to the team, Hastings said. 
"These kids are fresh, whereas a lot of these teams that have kids that maybe have been here all summer, those kids might be tired, their arms might be hanging a little bit," Hastings said. "For some of our guys, they just got here and they feel like they have something to prove."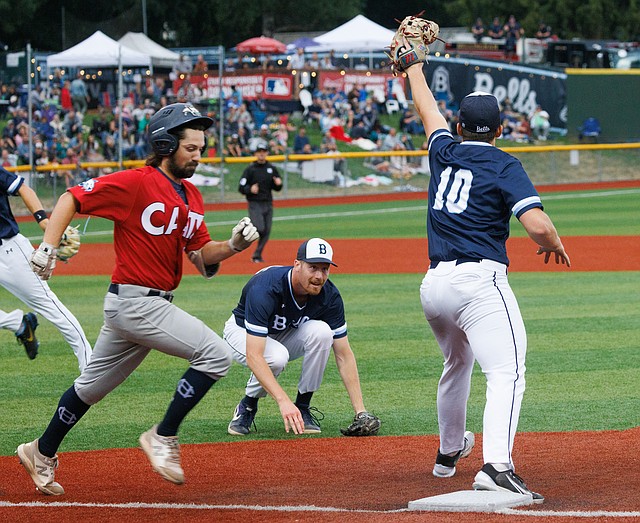 Bellingham starting pitcher Trevin Hope, who led the WCL with a 2.24 ERA in the regular season, tossed seven strikeouts in six innings, allowing one run. Hope, Dayton and relief pitchers Evan Stewart and Lukas Frers combined for 10 strikeouts. 
In the first week of August, the Bells previously lost their series match-up against the HarbourCats, avoiding a home sweep with a win in the third game. 
"Just the energy [was different for this series]," Hastings said. "Bellingham really showed out for us. I think that's the loudest I've ever heard this ballpark, and it really seemed like they got behind us." 
The Bells now face the Wenatchee AppleSox in the WCL semifinals — which is also the North Divison Championship match — in a single-elimination game set for Saturday, Aug. 13, at Joe Martin Field.  
Bellingham, which leads the WCL in fewest runs allowed this season, will look to slow down Wenatchee's offense after the AppleSox beat the Kamloops NorthPaws, 12-1 then 17-2, in their first-round playoff series.