Business
NW Washington Fair opens Thursday
Attraction will last 10 days for second year in a row
August 9, 2022 at 12:44 p.m.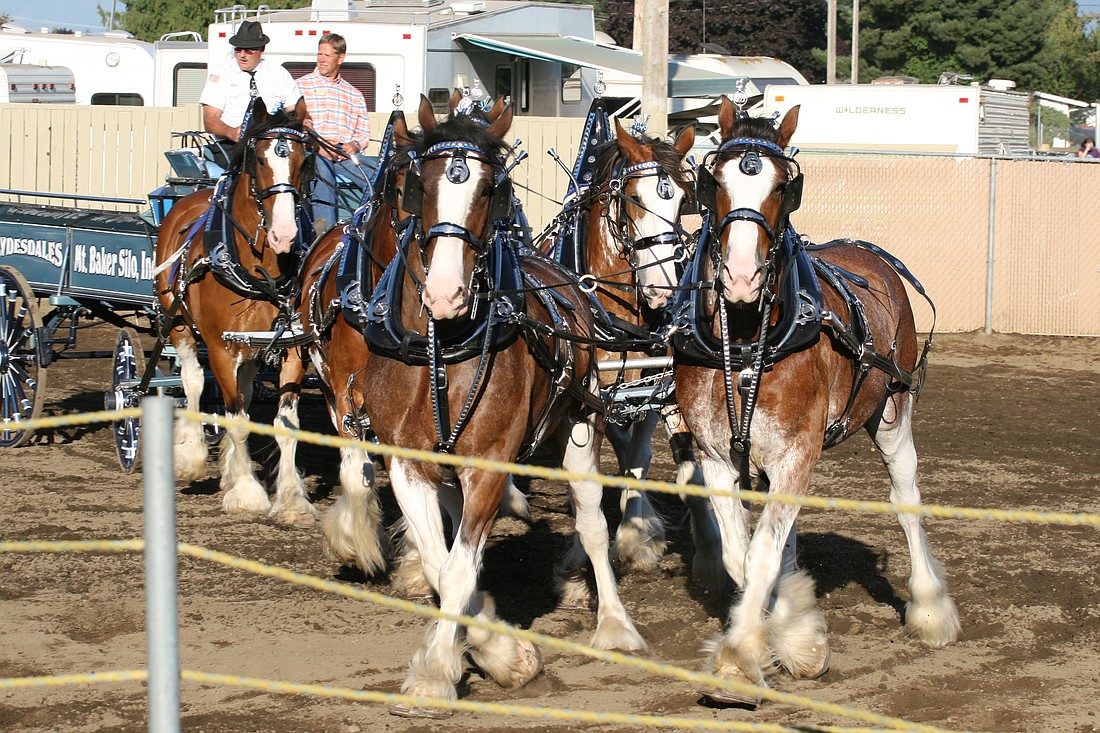 ---
---
The Northwest Washington Fair will be open from Thursday, Aug. 11 to Saturday, Aug. 20 at its traditional Lynden Fairgrounds, bringing agricultural exhibits, carnival rides, performances and a wide variety of foods and other goods to fairgoers. 
Gates open at 10 a.m. and close at 10 p.m. for the duration of the Fair. General admission is $15, with senior and child prices $13 and $10, respectively. Admission is free for children ages 5 and under.
In addition to daily performances and entertainment events, the Fair will include several larger attractions spread out across the 10 days. Aug. 11 and 12 will feature the Fair's long-running Demolition Derby, and a rodeo will be held on Aug. 15 and 16. Country artists Granger Smith and Big & Rich will perform Aug. 13 and 19, respectively, while rapper Flo Rida will take the stage on Aug. 18. 
The Fair also has a number of free and reduced admission days for certain groups. On Aug. 14, admission will be free for all fairgoers from 8–9 a.m. First responders, active-duty military members and children 12 and under will receive free admission on Aug. 15, 16 and 17, respectively. Western Washington University students, employees and alumni with valid ID will receive a $2 discount on Aug. 18. 
This is the second year the Fair has run for 10 days, an increase from its pre-pandemic six. After having to cancel the event in 2020, the Fair's board decided to expand its run for the 2021 reopening.  
The Fair's expansion initially caused conflict with the smaller Skagit County Fair based in Mount Vernon. The Lynden Fair's schedule changes resulted in some overlap with the Skagit County Fair's schedule, leading to concerns that vendors and fairgoers would have to choose between the two.  
"They do overlap a little bit, there's no doubt about that," said Gary Vis, executive director of the Lynden Chamber of Commerce. "[But] the gentleman who was most upset issued a retraction [of the complaint] last year."  
Vis said the Fair is an economic boon to Lynden and the surrounding area.  
"It's good for a lot of nonprofits in the county," he said. "They come here, they're able to earn a little money and get some budget funds that help them operate. Some of our schools are involved, other organizations get involved, it's a huge impact." 
For some businesses, the Fair can be a slow 10 days because people are occupied in other ways, Vis said. But the Fair is an asset to the community between the benefits to vendors and local businesses that make it possible, like food suppliers and construction workers. 
"All in all, many of our businesses see an uptick [in activity]," Vis said. 
Northwest Washington Fair Manager Selena Burgess said the second year as a 10-day Fair is exciting for the organization.  
"Ten days gives us the opportunity to provide additional opportunities to the community that we were not able to in the past," Burgess wrote in an email. "We are able to broaden our entertainment options, which we hope provides something for everyone who attends the Fair. We are able to space out our livestock shows to avoid the overcrowding we were experiencing in some of our barns." 
Although the COVID-19 threat has declined since last year, individuals visiting the Fair should still be aware of the risk, wrote Whatcom County Health Department co-health officer Greg Thompson in an email. 
"There is always an increased risk of the disease spreading when there are large crowds of vaccinated and unvaccinated individuals who are unmasked and in close proximity," Thompson said. 
Thompson recommended that individuals concerned about contracting the disease should wear a high-quality mask, stay in well-ventilated areas, avoid crowded places and clean hands frequently. 
Additionally, Thompson said that the number of livestock at the Fair creates a higher risk of spreading pathogens like E. coli or salmonella.  
"If you handle animals, it is especially important to wash your hands before eating or touching food," he said. 
For more coverage, look to Amy Kepferle's preview of the Fair's music lineup and Ron Judd's weekly column on Wednesday.