Recreation
Kids swim, bike, run to success in youth triathlon
Bellingham Youth Triathlon draws around 80 kids ages 5–13
August 7, 2022 at 3:59 p.m.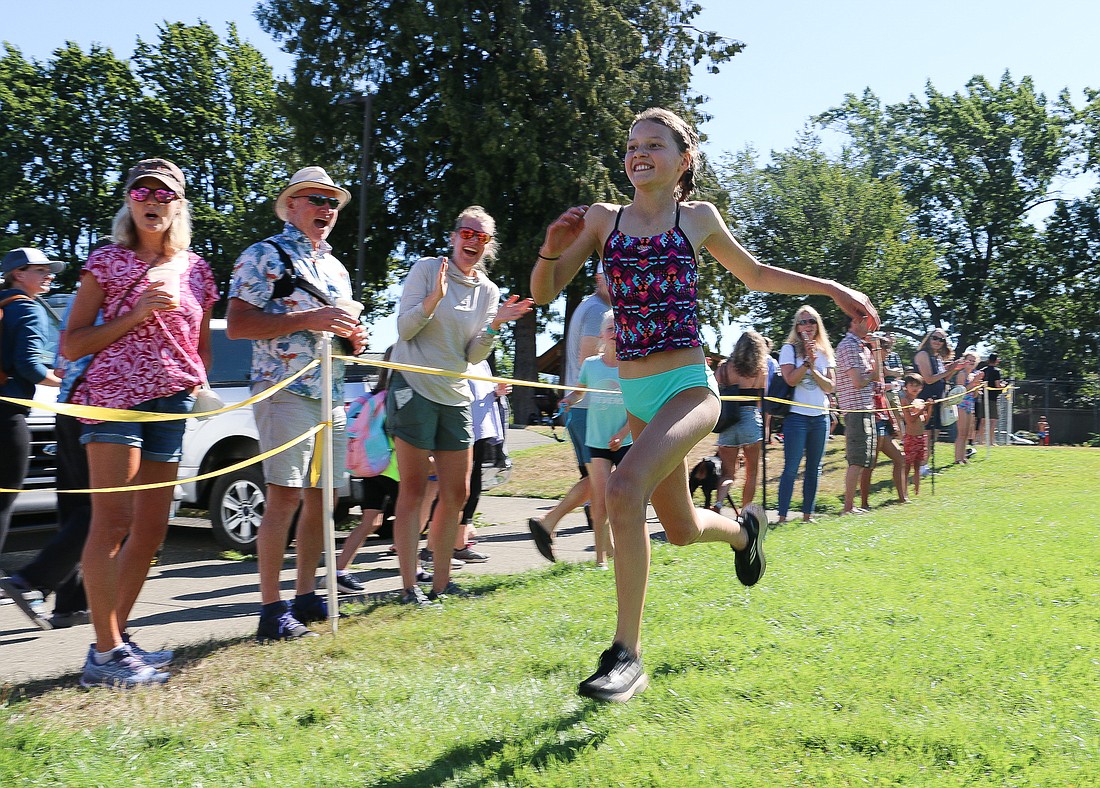 ---
---
Kids had the chance to show off their swimming, biking and running skills in the Bellingham Youth Triathlon Sunday morning at the Arne Hanna Aquatic Center. Racers lined up their colorful bikes outside the aquatic center's doors as they prepared for the race, which has taken place annually since 1999.
The event had three races, separated by age group: 5–8, 9–10 and 11–13. Each race's distance was scaled for the age group and took place in or around the aquatic center and the Civic Athletic Complex. Just over 80 kids competed across the three races. 
"[A youth triathlon] gives kids a really unique entry point into tri races," said Patrick Ulinski, athletics coordinator for the City of Bellingham. "I would have loved to have had the experience when I was a kid ... It's a really fun, safe on-ramp for kids to try something like that." 
Race coordinator Lance Romo emphasized that the race was a chance for kids to play, enjoy themselves and celebrate finishing the event, rather than focus sharply on winning. After the race, each participant received a medal, and Romo handed out extra prizes like smoothie coupons, gift cards and T-shirts.