Community
Kids Fest brings fun, games to Civic Field
Annual event shows off local enrichment
August 6, 2022 at 2:54 p.m.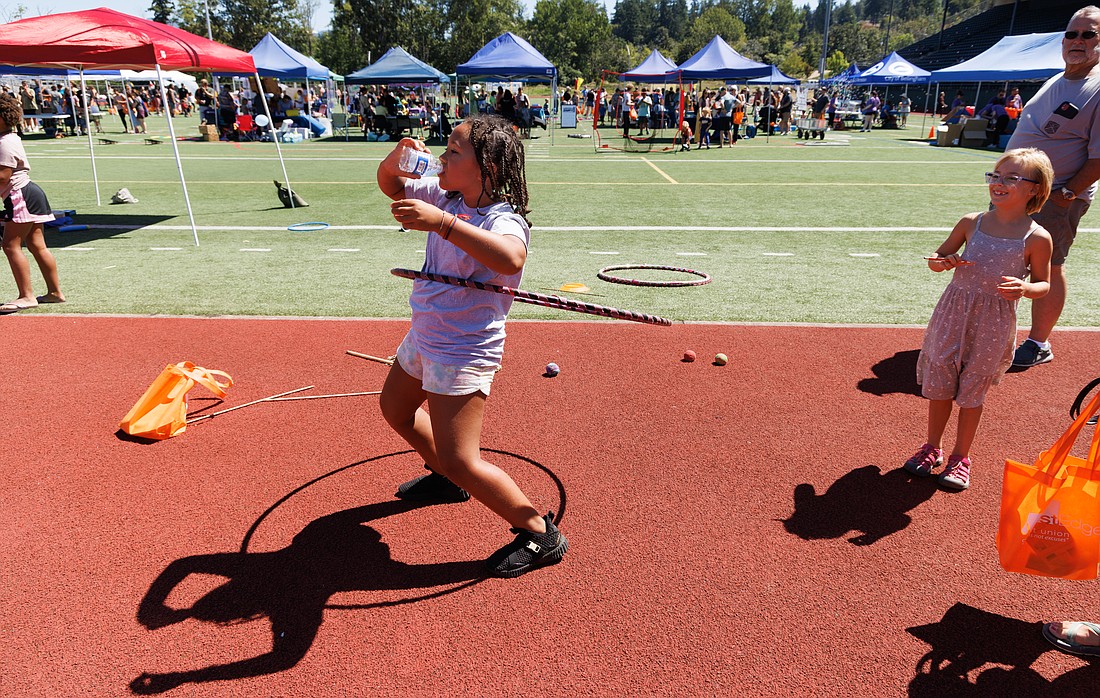 ---
---
Hundreds of Bellingham kids attended Kids Fest at Civic Field midday Saturday. A city-run event with arts booths, sports and educational activities, Kids Fest takes place annually on the first Saturday in August and has been held since the 1980s.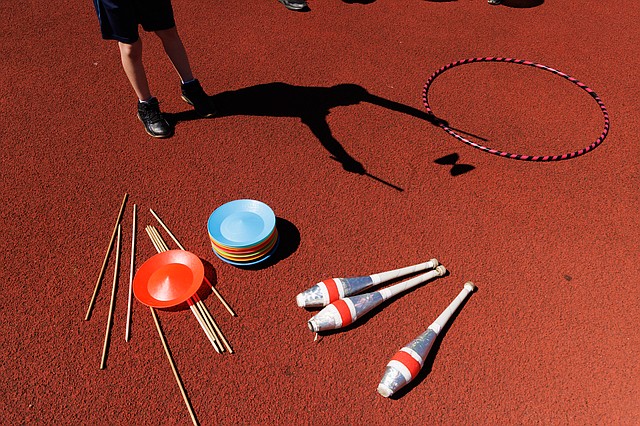 In addition to providing an entertaining weekend outing for children and their families, the event showcased a wide variety of enrichment opportunities available to kids in Bellingham.  
"Our goal is to highlight local recreational, educational and health-related activities to help children and families maintain a healthy lifestyle," Lance Romo, recreation coordinator for the City of Bellingham, said in an email.
At Pace Atelier Art Studio's booth, tabled by founder Jacquie Bresadolla, kids painted and drew with materials from the studio. "I come to festivals like this and love to do art and create with kids," Bresadolla said. "It's my love and inspiration." 
At the other end of the studio's booth, Jeff Apsnes showed children how to view a solar flare through a telescope.
In addition to visual arts, the event showcased children's performing arts programs in Bellingham.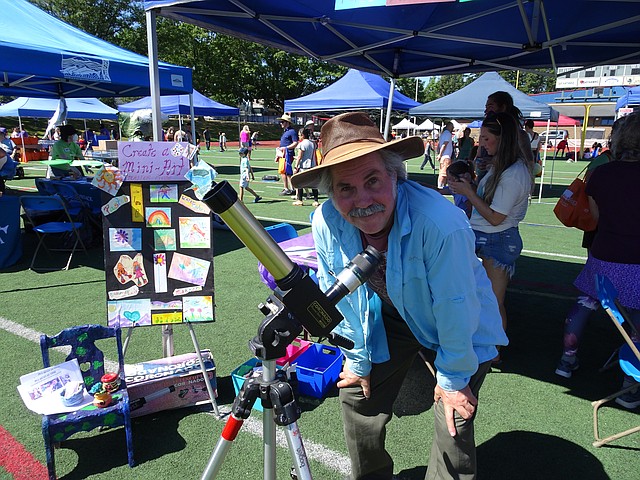 Bellingham Arts Academy for Youth (BAAY), a longtime local nonprofit children's theater, was at the festival. At BAAY's booth, Olivia Theilemann, artistic director for the theater, informed families about theater, dance, choir and costuming programs available to kids, in addition to the organization's EduArts after-school program for third through fifth graders. 
Several sporting opportunities were also on display, including the recently opened Bellingham chapter of Girls Rugby. "We take an empowering curriculum and apply it to the game aspect of playing rugby, and apply that to girls and hope that they become stronger leaders in their everyday life," coach Carrie Strachila said. At each practice, girls focus on concepts such as leadership, kindness, friendship and altruism.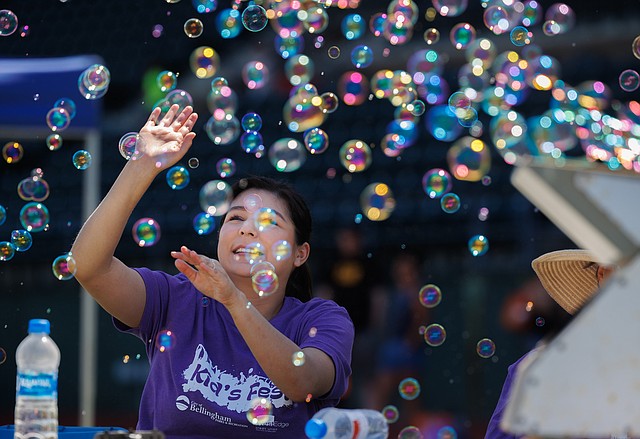 For children interested in less conventional physical activity, Majestic Adventures, which runs medieval fantasy-themed summer camps and after-school programs, provided kids with an opportunity to battle armored instructors with foam swords. Asia McDermott, who helped run the organization's booth, said that the program is an excellent opportunity for kids to make friends and make mistakes in a safe environment. 
"My favorite part is just sword dueling with kids because some kids are just like, 'I get to hit something!'" McDermott said. "It gets their energy out." 
This year's event was sponsored by West Edge Credit Union, West Coast Pops and Emerald City Smoothie. 
"At one point Kids Fest was on the ropes," Romo said. "Our budget had taken some heavy cuts. We'd lost quite a few staff and Kids Fest was one of the programs on the chopping block." 
But with the help of a "generous sponsorship package" from the credit union, the festival was able to continue, Romo added. "We've been happy partners ever since."