Safety
Bear attack north of Lake Whatcom injures jogger
Bear was tracked and killed last night by Fish and Wildlife
August 4, 2022 at 2:54 p.m.
|
Updated August 8, 2022 at 4:24 p.m.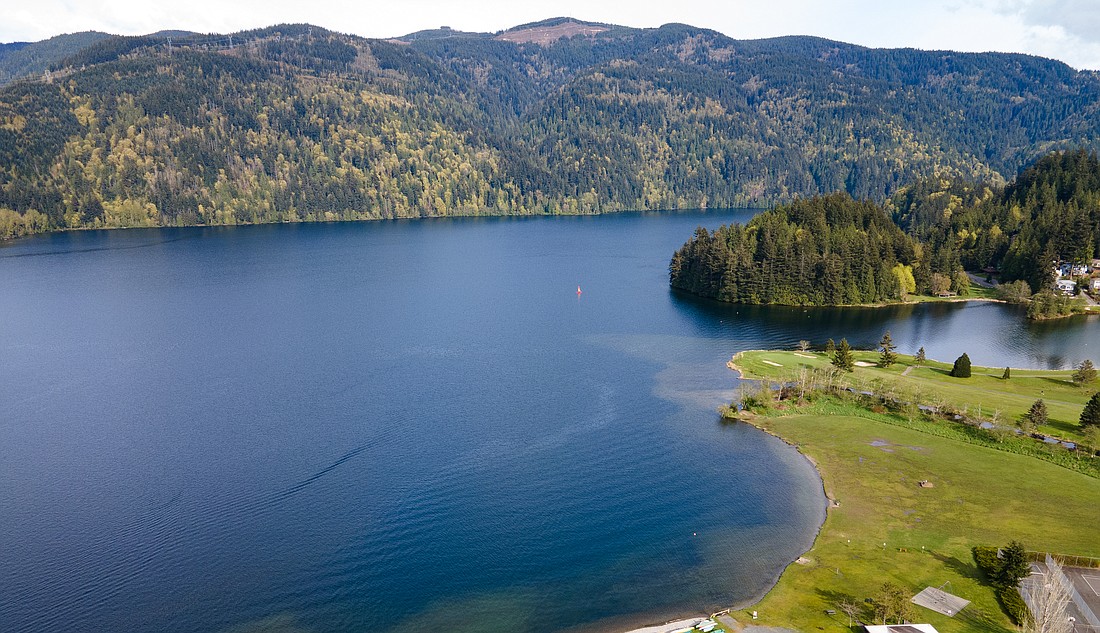 ---
---
A black bear attack left a jogger with hand and foot injuries on the morning of Aug. 3 in a forested area north of Lake Whatcom, according to the Washington Department of Fish and Wildlife. 
The individual, who officials say was an adult male, was released from a local hospital that afternoon. The bear was found and killed later that night by WDFW's enforcement agency. An investigation of the incident is still ongoing, and no additional black bears have been located in the area as of Aug. 8. 
"Yesterday, at approximately 8:30 a.m., we received a report from State Patrol, who had taken the initial report from the victim of a human-black bear incident in a forested area of central Whatcom County," Chase Gunnell, who manages WDFW's communications for the Puget Sound Region, said in an interview with Cascadia Daily News.   
Contrary to reports being spread on social media, the attack did not take place in a Whatcom County park, Gunnell said. The encounter occurred north of North Shore Road. He added that it was not immediately clear if the attack took place on Whatcom County, Department of Natural Resources or private land. 
"We're really thankful that the victim is recovering and … they did everything right in a bear attack," Gunnell said. "They stood their ground and made themselves large and spoke loudly to try to deter the bear, and when the bear did attack, they fought back." 
WDFW officers began locating the bear later that day. It took several hours to locate the animal with Karelian bear dogs — specially trained canines used to track bears, Gunnell said.  
Gunnell said lethal removal is standard practice for bears who attack humans.  
"It's not something we take lightly," he said.  
Because the bear was killed, there is no active public safety warning for the area, he added in an email. Fish and Wildlife is investigating reports that the bear had a cub with it at the time of the attack.  
"The bear we removed yesterday was a female ... and there were not cubs in the vicinity of that bear last night," Gunnell said.  
Gunnell said the bear had recently been lactating, but that no cubs have been located. WDFW is currently looking into rehabilitation facilities to care for a cub if they find one. Gunnel said they have received reports there may have been sub-adult yearlings traveling with the black bear, but likely no cubs. 
"If these were small cubs born this spring and dependent on their mother it's likely our Karelian bear dogs would have located them by now," Gunnell said in a follow-up email on Aug. 8. 
Bear attacks are rare in Washington. The only reported lethal attack occurred in 1974, according to a WDFW press release. There have been 18 non-lethal attacks in the state since 1970, with the most recent occurring in 2015.  
Despite the infrequency of attacks, Gunnell said Washington residents still need to be aware of black bears, especially in forested areas.  
"It really is important that people understand steps to avoid conflicts with bears and what to do if they come across one," he said. "The most important thing is not to run, to stand your ground and stand tall." 
WDFW also recommends the use of bear spray for people traveling in bear country. Information on bear spray can be found at Fish and Wildlife's blog. 
This story was updated and clarified at 2:54 p.m. Aug. 4 upon further information from the WDFW that the bear had recently lactated.  
This story was updated at 4:25 p.m. Aug. 8 to include follow-up information from the WDFW about the likelihood of locating cubs.