Elections
Whatcom, Skagit ballots under GOP scrutiny since 2020
Whatcom auditor assures voters elections are secure
August 3, 2022 at 5:55 a.m.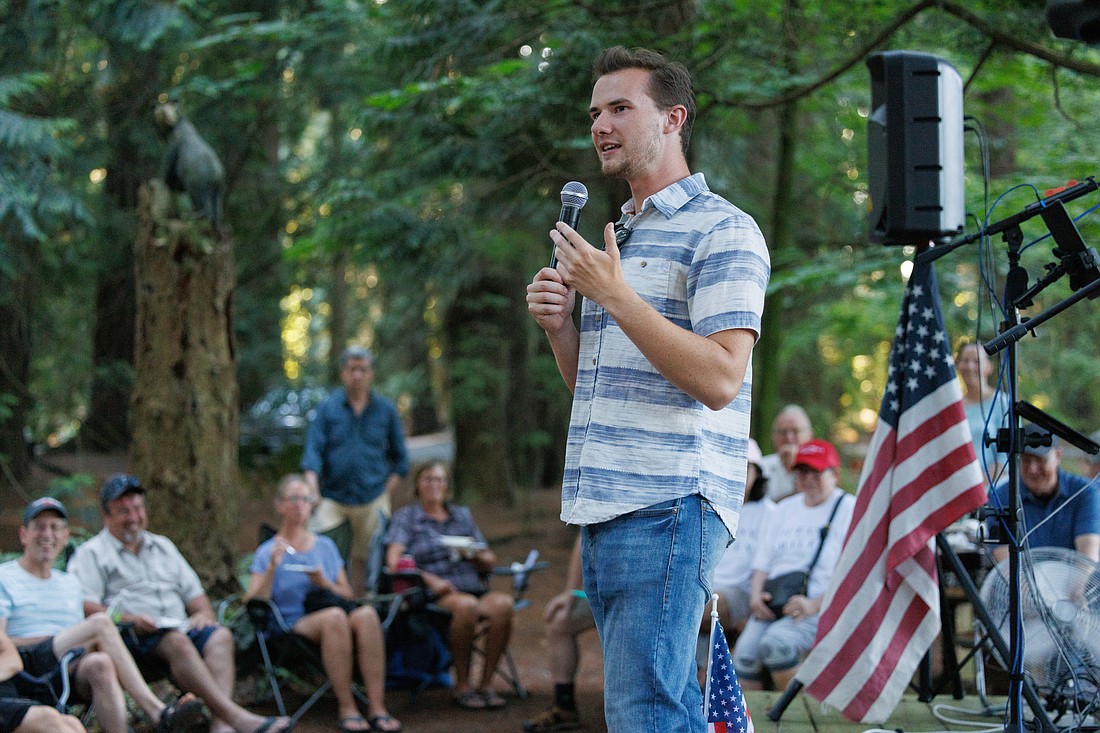 ---
---
Republicans have questions, if not serious concerns, about the integrity of elections in Washington state.
But they haven't lost faith in the system yet. 
A few days before the Aug. 2 primary ballot deadline, Republican candidates from Mount Vernon to rural north Whatcom County urged their supporters to vote, and to tell their friends, family and neighbors to vote, too.
State Senate candidate Simon Sefzik delivered that message during his stump speech at a Republican potluck in north Whatcom on Friday. Tiffany Smiley told potential voters the same thing earlier that day at Immersion Church in Mount Vernon.
Smiley, the Pasco Republican challenging Patty Murray for her U.S. Senate seat, is almost certain to advance to the general election. But she wanted to send Murray a message heading into November by making a strong showing in the primary.
"The worst thing we can do in this state is not vote," Smiley said.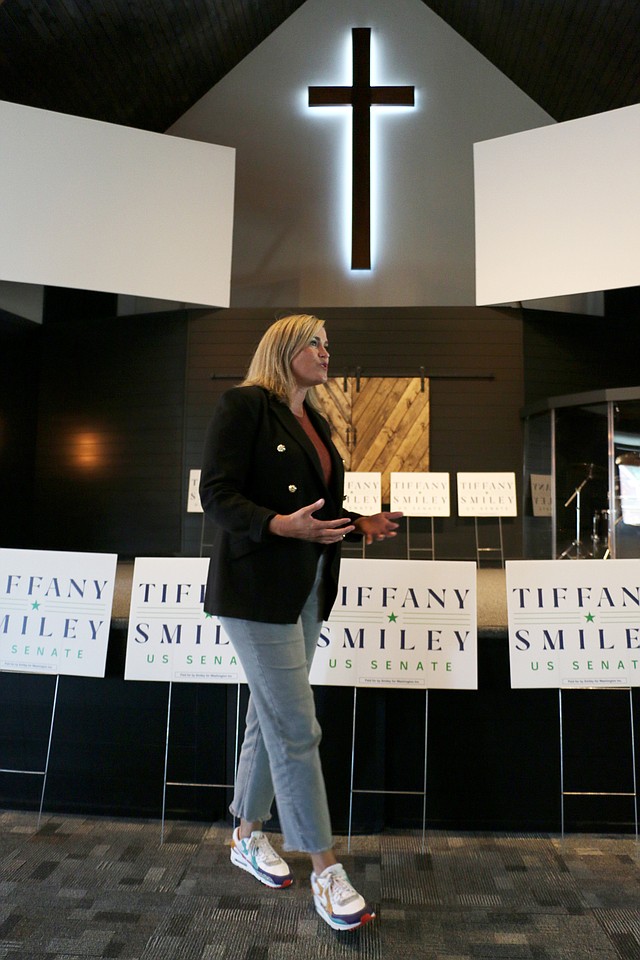 Still, some local Republicans insist Washington state's elections are vulnerable to abuse by bad actors who would cast illegitimate ballots or log onto voting machines and change the results.
Whatcom County's auditor, Diana Bradrick, countered that multiple measures are in place to prevent any of those abuses from happening. Manual recounts of random batches of Whatcom ballots, routinely conducted at every election, have never exposed voting irregularities, giving Bradrick "100 percent confidence the votes are being reported the way people voted."
Skagit County Republican Party Chairman Bill Bruch has taken the lead in the party's investigations of potential election improprieties in the state. He was asked by the state Republican chairman, Caleb Heimlich, to head the party's Election Integrity Committee after Bruch, a former La Conner Town Council member, lost a close race for a 10th Legislative District House seat in 2020. 
Bruch didn't challenge the outcome of his own election. He said he called his opponent, Democrat Dave Paul, and congratulated him on his victory. But reading hundreds of articles and reviewing thousands of hours of testimony convinced Bruch that U.S. President Donald Trump won all the battleground states, including Nevada, in his 2020 reelection bid. (In fact, Trump's losses in contested states such as Pennsylvania, Michigan, Georgia, Arizona and Nevada turned the result in Joe Biden's favor.)
Bruch said his interest in election integrity was not based on his own narrow defeat, or Trump's loss on the same ballot. 
"Let's have fair elections so people can feel good about the process," Bruch said. "It's not about winning or losing."
The Skagit County Republicans claim on their website that they canvassed residences in the county and found well over 1,000 inconsistencies in the voter rolls. They claimed they found voters registered at a particular address who no longer lived at that address. In some cases, they said, those ballots were submitted and the votes were counted.
Skagit Auditor Sandy Perkins did not respond to an interview request. Whatcom's   Bradrick responded to issues raised by Republicans in a wide-ranging interview in her office at the county courthouse.
Voter rolls are not neglected or "fatally flawed," as some Republicans claim, Bradrick said. They are updated daily as the Auditor's Office receives information about a voter who has died or moved away. 
Election-watchdog groups have given Bradrick's office lists with hundreds of names, claiming these active voters were in fact deceased.
"We started calling them, and they answered the phone," Bradrick said.
"There's this idea out there that there are thousands of deceased voters on the rolls, and the fact is that anytime somebody has given us any kind of list, when we researched it, they're not deceased."
Luanne Van Werven, a former representative in the 42nd Legislative District who is currently active with the Whatcom County Republican Party, questioned certain perceived vulnerabilities in Washington's all-mail voting system. In an interview, Van Werven said she was concerned about same-day voter registration, which is allowed up to Election Day. She also questioned the option voters have to print out their ballot online. 
"Anybody can print a ballot," Van Werven noted, just by entering a registered voter's name and date of birth. "I would just like to know more about that process."
If the wrong person prints out a ballot and then votes it, the ballot will be flagged during signature verification, Bradrick said. Election workers are trained by the Washington State Patrol's forensic signature team.
People who register to vote in person on Election Day declare under penalty of perjury that their personal information is correct, Bradrick said. Registering at a false address, in other words, is a crime.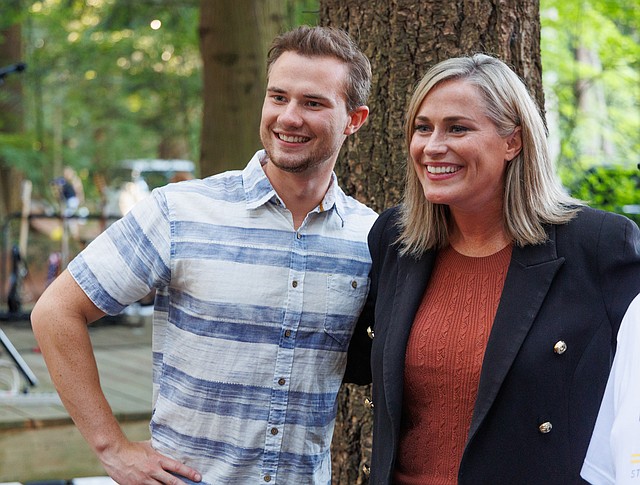 Much of the Republicans' current focus is on the results of an investigation claiming that 25 Washington counties did not keep election log records from November 2020, as required by law — including Skagit and Whatcom counties. The missing web activity logs would show whether anyone gained unauthorized access to the ballots or manipulated the count in any way. Without those records, any evidence of such fraud is missing, Republicans say.
As the Skagit County Republican Party website puts it, in all capital letters, "WHAT ARE THEY TRYING TO HIDE?"
The notion that ballot-processing equipment could be hacked or abused by an elections worker with malicious intent is unfounded, Bradrick said. Every machine that touches a ballot is "air-gapped," Bradrick said, meaning that it is not connected to the internet so outside hackers have no way of getting in.
Election workers never work alone, Bradrick added. The people opening ballots, scanning ballots and reviewing ballots with unclear marks always work in teams. Outside observers from both parties watch some of the count after Election Day. 
"We never know how many people are observing the process," Bradrick said. "We have webcams pointed at every process in the room."
As for the assertion that 25 counties in the state lost some election logs, Bradrick conceded the point.
"It is accurate that a log got deleted," Bradrick said. She drew a technical distinction between the system's election activity log, which is routinely backed up, and the web activity log, which is not. When the Whatcom County Election Division updated its software, the web activity log was wiped out and could not be recovered, Bradrick said.
While Republicans claim the web activity log is essential to perform a thorough audit of election results, Bradrick said the saved election activity log "almost replicates" what was in the missing web activity log.
Even Bruch downplayed the missing log in an interview.
"No one is saying it is fraud," he said. "You can't prove vote tallies were changed. No one can say anything like that … It's important to ask the question, 'Why were they deleted,' and let's make sure it never happens again." 
In fact, Bruch added, voters have some assurance that the tallies in Washington state are legitimate, based on the results of the occasional manual recount. For example, more than 72,000 ballots had to be recounted by hand to confirm Doug Ericksen's narrow victory over Pinky Vargas in the 2018 state Senate election in the 42nd District.
"When you're recounting by hand the paper ballots, you can catch if they're vote-flipping," Bruch said, referring to presumptive bad actors who had gone in to change votes somewhere in the system. 
"In our state, I don't believe that's happened," Bruch said. "Recounts come back perfect."