Elections
Wednesday update changes nothing in local primaries
Latest ballot count confirms initial projections
August 3, 2022 at 7:15 p.m.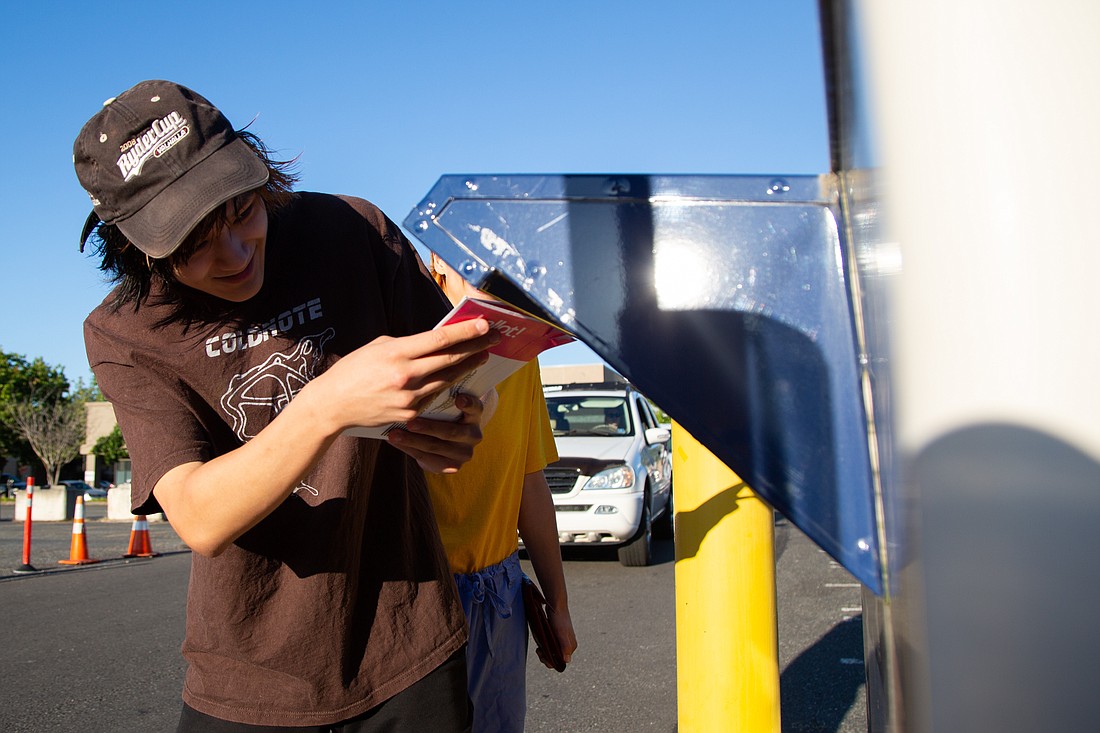 ---
---
The latest ballot counts released Wednesday afternoon bring no changes to the primary election results in Whatcom and Skagit counties.
In Washington's U.S. Senate race, Democrat Patty Murray (53.9%) and Republican Tiffany Smiley (32.2%) are advancing to the Nov. 8 general election.
Ten candidates ran to represent the Second Congressional District, which stretches from Whatcom to Snohomish County. Democrat incumbent Rick Larsen (47.3%) will have a Republican challenger in Dan Matthews of Mukilteo (18.2%). Larsen defeated Matthews in the 2012 election.
The 42nd Legislative District, which includes all of Whatcom County except the southwest corner and south Bellingham, featured a three-way race for state senator, with Democrat Sharon Shewmake and two Republicans: Ben Elenbaas and Simon Sefzik.
The Republican Party had thrown all its chips in for one-year incumbent Sefzik before the primary ballots were counted. Sefzik, appointed in January to replace the late Doug Ericksen, advanced to the general election with 33.3% of the vote. He will face Shewmake (47.3%).
A logjam in the four-way race for a 42nd District House seat appears to favor Democrat Joe Timmons (28.9%) and Republican Dan Johnson (27.8%). Both are poised to appear on the November ballot, seeking to fill Shewmake's former position.
Democrat Alicia Rule (48.8%) advances in her bid to retain the other House seat in the 42nd. She will face Republican Tawsha Thompson (35.5%).
The Whatcom District Court race on the primary ballot is decided: Jonathan Rands (42.3%) and Gordon Jenkins (35.4%) advance.
Voters in east Skagit County are represented by legislators in the 39th District. After Wednesday's vote tally, upriver voters are likely to choose between two Republicans in one of the House races: incumbent Robert Sutherland (31.7%) and Sam Low (26.8%). The closest Democrat in this primary race is Claus Joens (24%).
Keith Wagoner, the former mayor of Sedro-Woolley running for secretary of state, lost ground in his bid to advance to the general election. Wagoner, who is currently the state senator from the 39th District, remains in fourth place in the eight-person race, almost a full percentage point behind the second-place candidate. As it stands now, Democrat Steve Hobbs (40.9%) would face nonpartisan Julie Anderson (13%) in the general election for that statewide office.
Whatcom County will update its ballot count again at 5 p.m. on Thursday. Voter turnout was relatively high in Whatcom County. With ballots still coming in, the Secretary of State's Office reports 46.7% turnout in the county, compared to 38% statewide.