Business
SNAP Market Match program facing budgetary pressures
Match amount for program used at farmers markets to decrease
August 3, 2022 at 5:50 a.m.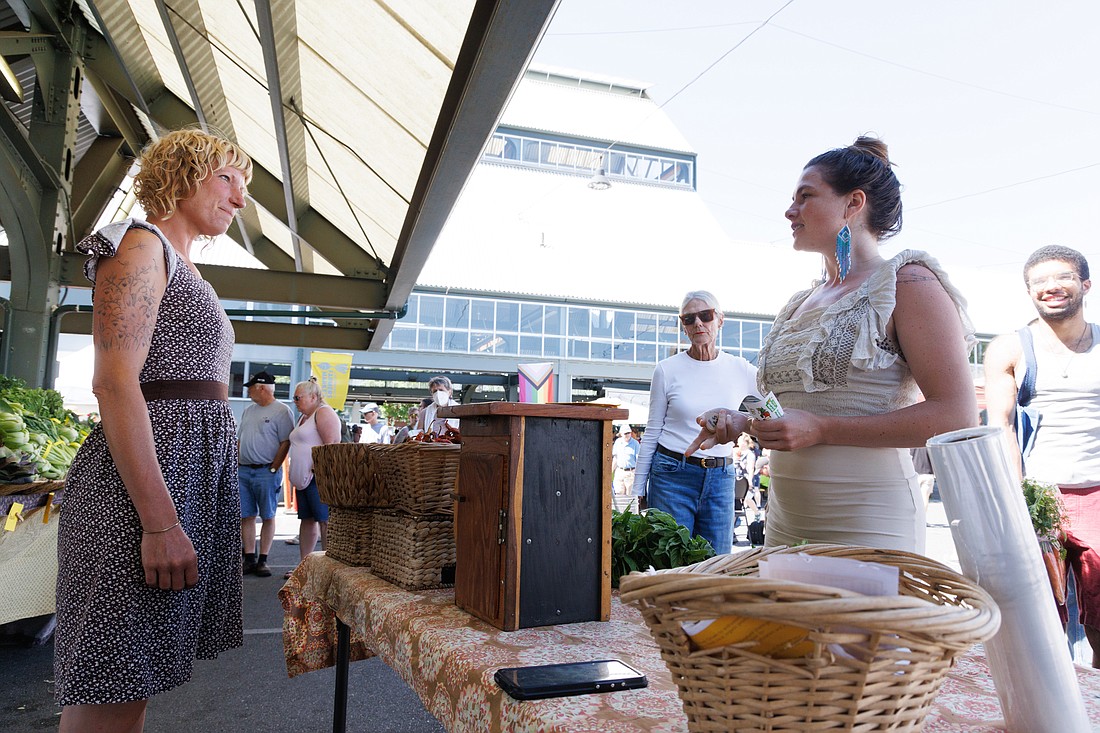 ---
---
The match amount for the Washington State Department of Health's SNAP Market Match program will be decreasing next year due to budgetary pressures.
Market Match, used at the Bellingham Farmers Market and all three Twin Sisters Farmers Markets, allows people who utilize the Supplemental Nutrition Assistance Program (SNAP) or EBT benefits to essentially double their benefits at farmers markets to purchase fresh produce. Individuals can swipe their EBT card to receive the amount they want to spend that day in EBT tokens, and the same amount in SNAP Market Match dollars — up to $40 a day. 
But high use across the state has prompted the DOH to decrease the match amount to $25 starting in January 2023.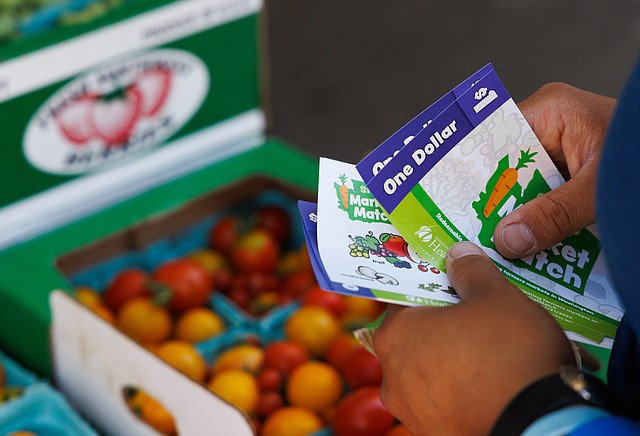 Melissa Warner, a DOH preparedness content strategist, said more than $1.4 million of SNAP Market Match funds were used in 2021. The program's budget is around $1.1 million a year — split between federal and state funding. 
Nikki Ostergaard, a DOH public information officer, said need has exceeded available funding. The DOH thinks part of the "exceptional increase in program use" was due to more markets offering the program — 109 in 2021 compared to 85 in 2020. More SNAP benefits being distributed due to emergency SNAP allotments and pandemic EBT benefits also added to the influx of users, she said. 
Despite the decrease in funding, local farmers markets are still encouraged by the state's continuing commitment to a program that has been highly successful in Whatcom County. 
"[The program] gets people excited about shopping at the market, but also it keeps people coming back," Twin Sisters Market Manager Cat Sieh said. "I've had several customers say, 'If you didn't have this program, I wouldn't be able to shop here.'" 
Last year, the Bellingham Farmers Market saw $64,000 redeemed through Market Match, and it has seen $31,000 redeemed this summer as of July 16, said market manager Lora Liegel.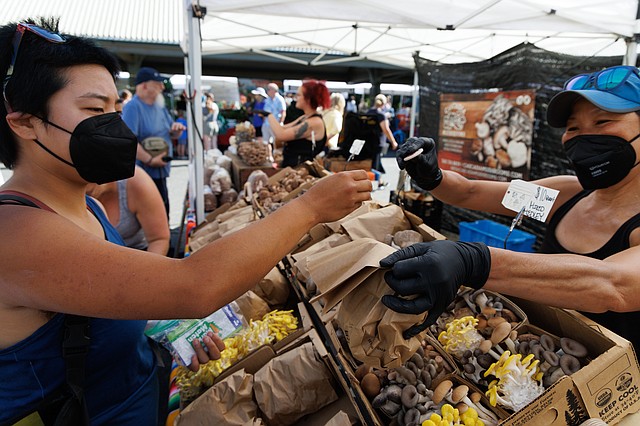 Evidence shows that fruit and vegetable incentive programs, like Market Match, increase access to healthy food and are likely to increase healthy food purchases, which in turn leads to healthier food consumption. 
"We really believe everyone should have access to fresh, healthy, nutritious food, and I think this program allows people to access it," Liegel said. "The farmers market isn't just for a specific set of people. It's for everyone." 
Sieh said the program is a huge incentive for folks on EBT to feel like they can "spend more comfortably at the market." 
"Oftentimes, folks may be in a position where their primary factor in where they shop and what they buy is the price," she said. "I think for those customers, the Market Match program really levels the playing field." 
Sieh said the announcement of the decreased match amount was disappointing because often Twin Sisters customers do max out their daily match count. 
"It's understandable, especially with the pandemic release funds at the state level [being] limited to what they have available," Sieh said. "We're thankful that [DOH is] continuing the program and hope it continues well into the future." 
Ostergaard said the DOH does plan to apply for more federal funding by the March 2023 application date to try to bring the amount back up, but the grants are competitive. 
"We will not know if DOH will receive the funding until September 2023," she said. "At this time, we haven't determined if we'll be able to increase the amount back to $40 a day, if [or] when more funding is acquired." 
In the meantime, local markets are still working on getting the word out about the program. 
"Once [people] come and they participate in these programs, they really value them," Liegel said. "We've seen a ton of repeat customers and then they tell their friends, and so we've just been able to garner more support and usage."