Health
New 988 hotline bolsters state mental health system
Challenges remain for local crisis care
August 3, 2022 at 5:50 a.m.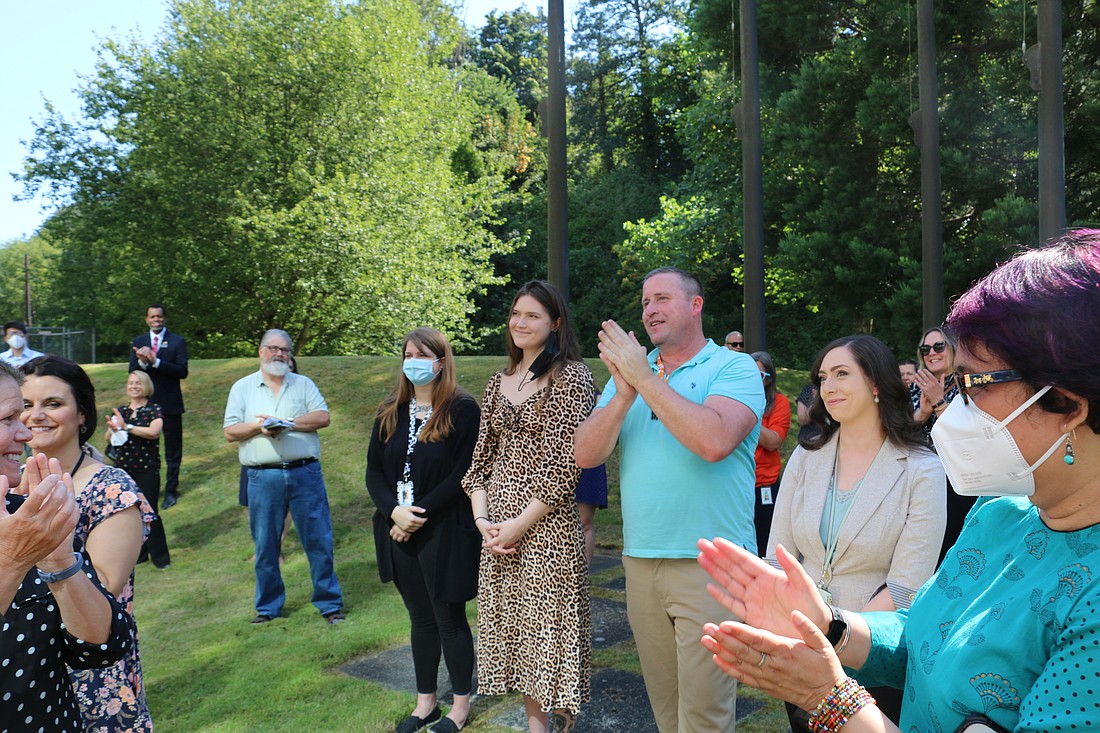 ---
---
The new 988 suicide prevention hotline began operations in Washington and nationwide on July 16. The hotline number, which replaces the lengthier previous number, is expected to greatly improve access to crisis care for those who need it. 
But in Whatcom County and elsewhere in Washington, local resources remain insufficient to address a mental health crisis exacerbated by the COVID-19 pandemic, although state authorities and organizations are acting to alleviate these shortcomings, according to local officials and mental health advocates.
Hotline basics 
When a caller dials the new 988 hotline, their anonymous call, text or chat is connected to the national line, and then rerouted to a local crisis call center according to their area code.  
In Whatcom County, and 32 other counties in Washington, calls are directed to Volunteers of America's Western Washington chapter, located in Everett. Volunteers of America (VOA) is a national nonprofit that offers a wide range of services, including assistance to low-income people, affordable housing programs and mental health crisis support, according to its website. 
Implementation of the new hotline began following the passage of the National Suicide Hotline Designation Act of 2020, which ordered the Federal Communications Commission to develop a new, easier-to-remember hotline. In Washington, this hotline will be joined by the Native and Strong Lifeline, which will provide crisis support to Indigenous people across the state, by early August. 
Nationally, the new number has already seen an increase in calls. During the rollout week, call, text and chat volume increased 45% from the previous week, according to a report from Vibrant Emotional Health, which manages the national crisis line.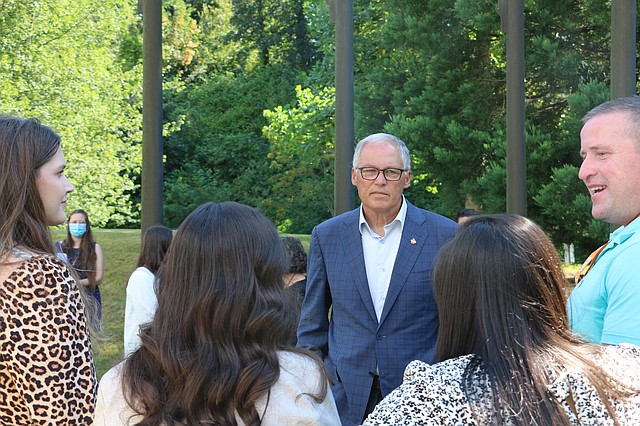 The rollout of the 988 hotline means that "no one is alone in the state of Washington," Gov. Jay Inslee said during a July 29 press conference at VOA's Everett offices. "It doesn't matter how much you earn or where you live, everyone has a lifeline when they need it." 
Local crisis network falls short 
Although the new hotline is expected to improve outcomes for those in crisis, its overall success will be dependent upon a broader network of local mental health services. But in Whatcom County, this network is plagued by insufficiencies, often caused by high staff turnover and lack of funding, said Kim Sauter, executive director of the Whatcom County branch of the National Alliance on Mental Illness. 
"It is very hard to find providers right now because there just aren't enough," Sauter said. Case managers "just don't make a lot of money, and that can be very stressful if there aren't the resources there."  
Staffing issues have been exacerbated by the COVID-19 pandemic, she added. 
"Many of the [behavioral health] workforce staff have retired or moved on to more lucrative jobs," said Ron Warner, public information officer for the Whatcom County Health Department, in an email. 
The pandemic has not only decreased staff and resource availability, it has also greatly increased demand for mental health crisis support as a result of isolation and stress.  
"The pandemic left many folks traumatized," Warner said, "and as a result, state reports show higher levels of mental health needs, including suicidality." 
The pandemic has hit young people especially hard, said Jennifer Geracie, who manages social work at PeaceHealth St. Joseph Medical Center.  
"We have seen a growing number of children and teens with suicidal ideation, likely due to isolation caused by the pandemic, social anxiety about returning to school and activities, difficulty adapting back to a routine after remote learning and many other factors," Geracie wrote in an email. 
Recent improvements 
Despite the challenges facing mental health infrastructure, improvements are being made to the system on both the local and state level. 
Services have been expanded on the local level in recent years, most notably with the renovation of the Whatcom County Triage Center, completed in 2020. Led by county government, construction expanded the center's capacity from five to 16 beds for those requiring mental health stabilization, Warner said. 
Crisis stabilization centers treat mental health crises on a short- to medium-term basis, with inpatient stays lasting from a few hours to a few days, according to the WCTC's website. 
There are now a total of 36 mental health stabilization beds in Whatcom County, with the remaining 20 located at St. Joseph Medical Center.  
"More time is needed before we know if the number of beds is sufficient for the community's growing needs," Warner said. 
On the state level, multiple measures are being taken to improve the situation. HB 1477, signed into law last year, aims to increase options for youth and adults to receive help while in crisis, according to a state Department of Health press release. 
State money is also expected to help with staffing shortages, Warner wrote.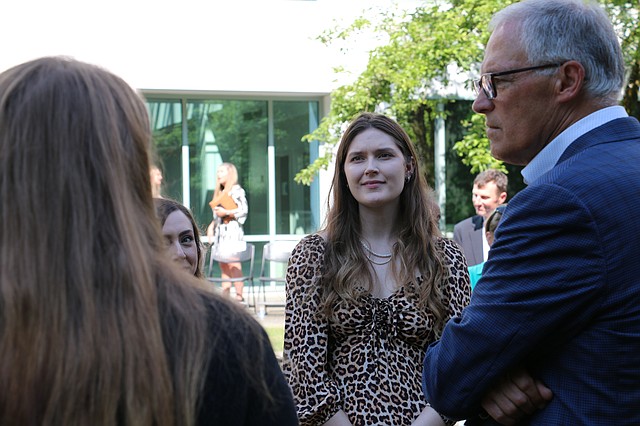 State officials aim to increase recruitment and reduce turnover through a one-time funding surge that went out in early July, along with an increase in provider Medicaid rates starting next year, he wrote. 
Volunteers of America has also been expanding its capacity to deal with increasing demand for mental health services. Maca Ferguson, VOA's communications director, said 988 hotline staffing has recently increased to 123 people, so call, text and chat services are "almost completely staffed." 
"We are fully prepared ... to handle the call volume," Ferguson said. 
Law enforcement involvement 
Following the rollout, there are concerns that calling the new hotline carries a significant risk of unwanted law enforcement involvement. People experiencing untreated mental illness are 16 times more likely to be killed during a police encounter than other civilians, according to a 2015 report from the Treatment Advocacy Center. 
However, rumors exaggerating the likelihood of police involvement as a result of a 988 call are dangerous misinformation that could discourage people in crisis from seeking help, said Washington Secretary of Health Dr. Umair Shah. 
"While we say mental illness kills, we also have to recognize that misinformation kills as well," Shah said at the VOA press conference. "This lifeline is an opportunity for someone who is in crisis to get counseling … This is not about referring [callers] to law enforcement." 
Less than 2% of 988 calls result in interaction with emergency services, and less than half of those interactions occur without the caller's consent, according to the state Department of Health. 
All law enforcement officers who respond to mental health crises in Whatcom County are armed, according to Alysn Everbeck, deputy director for the City of Bellingham's What-Comm 911 service, and Whatcom County Sheriff's Office Lt. Kevin Mede. 
Law enforcement involvement is the last resort in the case of a mental health crisis and is only used in situations deemed immediately life-threatening, Mede said.  
Depending on the situation, law enforcement involvement can take the form of a simple phone call, giving the caller a ride to crisis stabilization facilities, a welfare check or taking the caller into custody in extreme situations, he added. 
Whatcom County Sheriff's Office has two specifically designated behavioral health officers, said Deb Slater, spokesperson for the Sheriff's Office. Bellingham Police Department no longer has a designated behavioral health officer. 
"We are very invested in diminishing strain on our over-burdened and understaffed law enforcement agencies and increasing access to effective alternative responses for people experiencing crisis," Everbeck wrote in an email. 
She also said a new program for the 911 center allows mental health professionals to help dispatchers identify calls that can be diverted from law enforcement and other emergency response services. 
"We are still working to finalize the program and determine methods of evaluating efficacy," Everbeck wrote, but "early signs point to it being beneficial for the community, our law enforcement and Fire/EMS agencies, and What-Comm 911."