The A-List
A&E calendar: Art walks, drive-ins, Bigfoot and musicals
A curated selection of events from Whatcom and Skagit counties
August 3, 2022 at 5:15 a.m.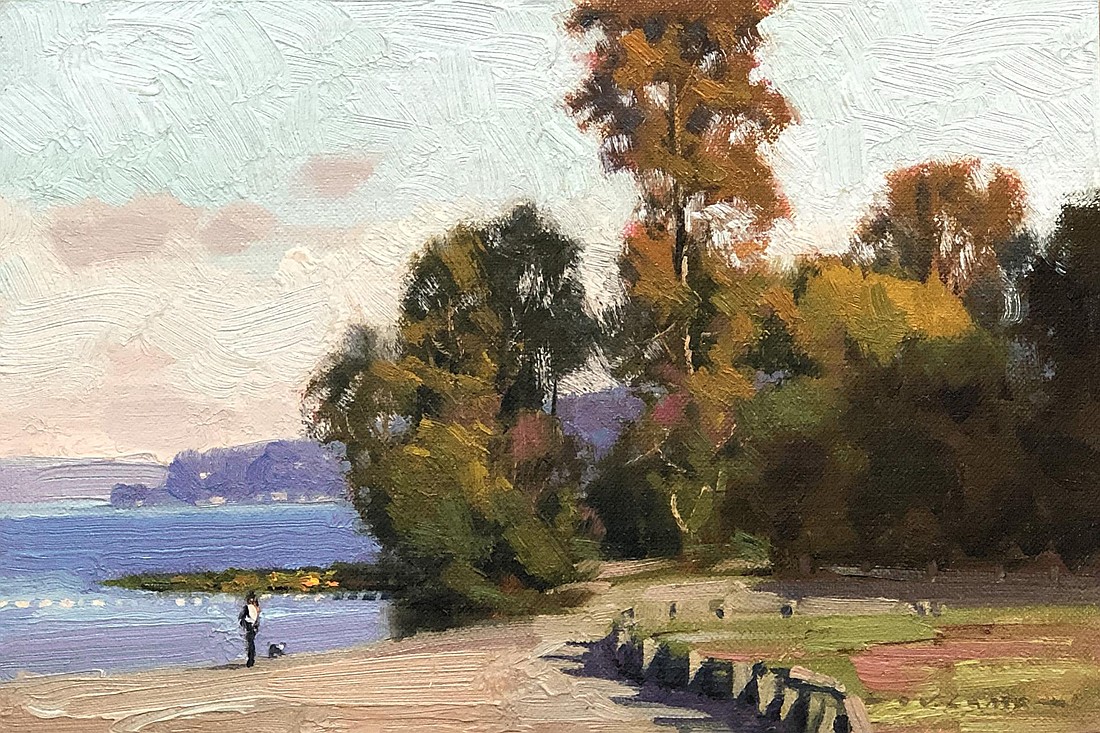 ---
---
Wednesday, Aug. 3
Vintage Farming Days
Today through Aug. 6, Berthusen Park, Lynden 
Attend one of the largest steam and gas engine shows in Washington state at this 50th annual event featuring threshing, steam and gas sawmill demos, gas engines, tractor pulling, antique trucks and machinery, blacksmiths, a daily parade, special theme displays, activities for kids and more. Tickets are $3–$10. Info: vintagefarmingdays.net. 
Thursday, Aug. 4
Shakespeare NW
7 p.m., Rexville Blackrock Amphitheater, Mount Vernon 
Shakespeare Northwest continues its summer season with "Love's Labour's Lost," "Henry V" and "Bardic Mouse Tales" showing weekends through Aug. 13. Tickets to individual shows are $15–$18; family passes are available. Info: shakesnw.org. 
Unsubdued Revue
7:30 p.m., Sylvia Center, 207 Prospect St. 
The Unsubdued Theatre Collective presents its debut production for the final week at 7:30 p.m. Thursday through Saturday as part of the venue's Summer Series of plays. The show promises to be "anything … but tame." Tickets are $10–$15. Info: sylviacenterforthearts.org.
Good, Bad, Ugly
8 p.m., Sylvia Center, 207 Prospect St. 
The Upfront Theatre presents Bellingham's longest-running improv show "The Good, the Bad and the Ugly" every Thursday at the Sylvia Center for the Arts. Tickets are $10–$15. "Bottled Lightning" shows at 8 p.m. Friday and Saturday. Info: theupfront.com. 
Friday, Aug. 5
First Friday Artwalk
6–8 p.m., downtown Anacortes
Joanie Schwartz Glass, The Majestic Inn and Spa, Scott Milo Gallery, the studios above Scott Milo, ONE Real Estate, Trinity Skate and Ink & Wool will be among the venues keeping their doors open for this monthly event. Entry is free and open to all. Info: anacortesart.com. 
First Friday and Art Walk
6–10 p.m, downtown Bellingham 
Local galleries and artists highlight their work at this monthly event that now features expanded community programming. The free happening gives people the opportunity to engage with downtown and rediscover the city center throughout the year. Check the website for a full listing of participants. Info: downtownbellingham.com/art-walk. 
Drive-In Movie Nights
8:55 p.m., Skagit Valley College, Mount Vernon
Load up your car and come to the SVC parking lot for a viewing of "Back to the Future," where high school student Marty McFly is accidentally sent 30 years into the past in a time-traveling DeLorean. The summertime film series was curated by the Lincoln Theatre. Info: lincolntheatre.org. 
An Improvised Musical
8 p.m., Sylvia Center, 207 Prospect St. 
Plot, lyrics, music, choreography and comedy will combine to make an epic improvised production worthy of (off) Broadway at 8 pm. every Friday and Saturday through August. Proof of vaccination or of a negative COVID test will be required. Masks are optional. Tickets are $10–$15. Info: theupfront.com.  
Saturday, Aug. 6
Bigfoot Festival
9 a.m. to 4 p.m., Maple Falls Park, 7470 2nd St.
Celebrate all things Bigfoot at this themed arts and crafts festival. The fundraising event in support of Maple Falls Community Park will feature local vendors, artists and live music. Entry is free. Info: maplefallspark.com. 
Saturdays with the Symphony
2 p.m., Whatcom Museum's Lightcatcher Building, 205 Flora St.
Kids and their keepers can head to the Family Interactive Gallery to learn about women composers with Bellingham Symphony Orchestra concertmaster Dawn Posey at this summertime event. Posey will talk about leading the orchestra and her violin. Additionally, she'll play some amazing pieces by women composers. Entry is included with museum admission. Info: whatcommuseum.org. 
Artist meet-and-greet
3–5 p.m., Smith & Vallee Gallery, Edison
Meet sculptor Aaron Loveitt and oil painter Becky Fletcher at this opening reception. The works will be on display from 11 a.m. to 5 p.m. Thursdays through Mondays through Aug. 28. Info: smithandvalleegallery.com. 
"Moana"
7:30 p.m., Fairhaven Village Green, 1207 10th St.
Kid'Sax Ensemble will make music before the screening of this animated musical adventure begins at dark. The outdoor flicks at the Fairhaven Outdoor Cinema take place every Saturday (weather permitting) through Aug. 27. Entry is $7 at the door. Info: enjoyfairhaven.com.  
Sunday, Aug. 7
Depot Comedy Club
8 p.m., Aslan Depot, 1322 N. State St.
Chase Mayers hosts this monthly standup comedy event in downtown Bellingham. Tonight's featured comedians will include regional talents Gabey Lucas, Richie Afflleje, Rachel Aflleje and Monica Nevi. Tickets are $20. Info: aslanbrewing.com/comedyclub. 
Wednesday, Aug. 10
Katt's Meow Comedy
8:30 p.m., Katt's Westside Stories, Mount Vernon
Ben Menard hosts this 21-and-older standup comedy event with Katie Chandler, Megan Doyle, Brett Emerson, Nikki Kilpatrick, Kyle Kordsmeier, Charlie Myers, Timmy Riney and Annie Sutherland. Entry is free. Info: kattswestsidestories.com. 
Skagit County Fair
10 a.m. to 10 p.m., Aug 10–13, Skagit County Fairgrounds, Mount Vernon
"Stirrup some fun!" will be the theme of the "mane" event. A carnival, lots of farm animals, live entertainment on a variety of stages, exhibits, classes, a livestock sale and much more will take place throughout the week. Entry is $10–$12. Family passes are available, and children ages 5 and younger can attend for free. Info: skagitcounty.net. 
Before heading out to attend in-person happenings, check with individual venues to make sure the event is still taking place as scheduled.
The A-List appears weekly on Wednesdays. To submit an event for consideration, email calendar@cascadiadaily.com.