Elections
Live Election Day coverage: Beginning at 6 p.m.
Preliminary results will be posted tonight
August 2, 2022 at 5:00 p.m.
|
Updated August 2, 2022 at 8:15 p.m.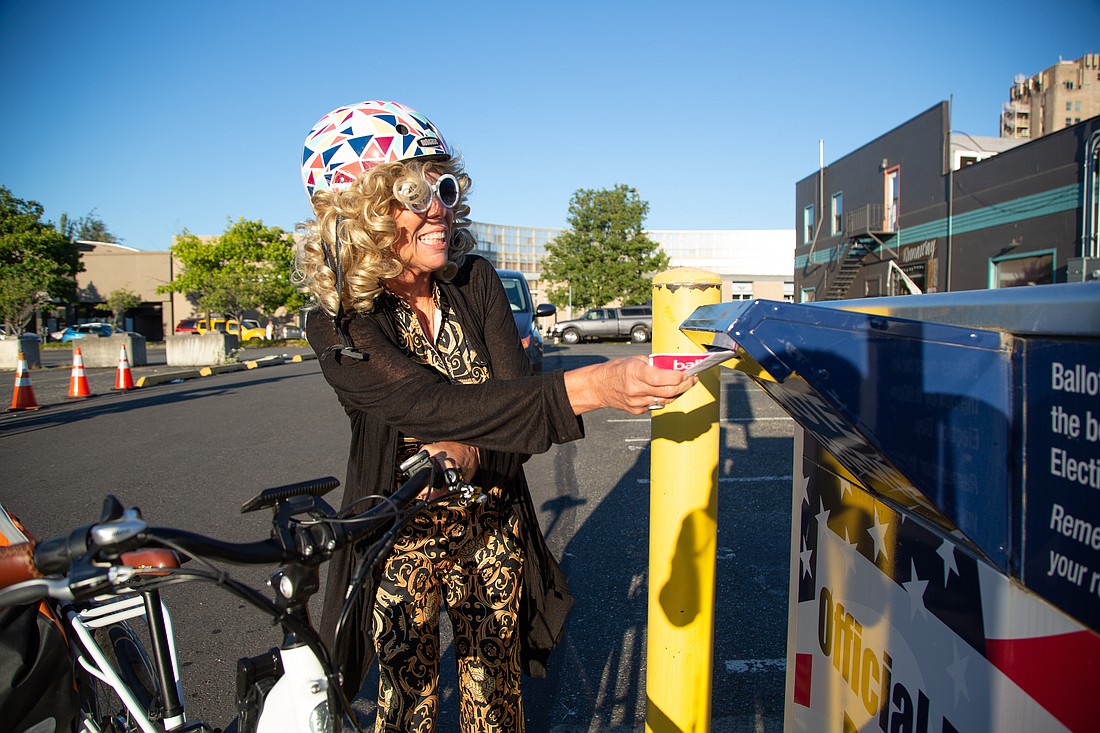 ---
---
It's Primary Election day in five U.S. states including Washington, with voters making initial choices in federal, state, county and local races. Results will set the stage for a 2022 election season leading up to critical national midterm elections on Nov. 8, with control of the Washington state Legislature and U.S. Congress up for grabs.
Whatcom County voters have gone to the mail-in "polls" since ballots were mailed July 13 to narrow the fields for public seats including U.S. senator, the 2nd Congressional District, the state 40th and 42nd legislative districts and a District Court judge seat.
Skagit voters are weighing in on the U.S. Senate and 2nd Congressional District seat and contested races for legislative seats in districts 10, 39 and 40; county assessor, auditor and sheriff; and a county commissioner seat.
Initial results from both counties are expected sometime after 8 p.m. Tuesday.
The Whatcom County Auditor's Office reported that more than 43,000 ballots from the county's 155,164 registered voters had already been received by Tuesday afternoon. Initial results will be a partial tally of those early votes. Results from additional counts of incoming ballots are expected to be posted daily by auditor's offices in both counties.
Ballots can be postmarked through Tuesday. Results of the Primary Election will be certified Aug. 16. 
In the meantime, check back here for a look at Election Day in Whatcom and Skagit counties, updated live.
Live updates
8:15 p.m.
Michael, 35, and Margaret, 37, Seraphin cast their ballots three minutes before the ballot box closed.
Having moved recently, it's Margaret's first election in this district. She voted this year because she wants to make sure her voice is heard.
Michael said his reason for voting was depressing but accurate. "I have to hope that things can change for the better even if I don't actually believe they will," he said.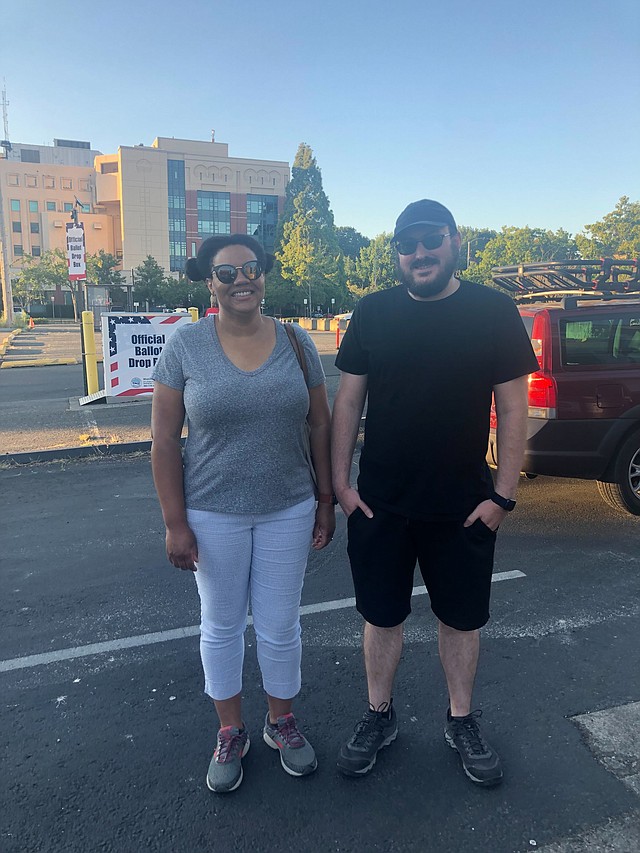 8:08 p.m.
Hayden Jenkins, Alicia Rule's campaign manager, is confident Rule will move on to November's General Election. Rule and her supporters are having a bonfire at Semiahmoo Resort tonight waiting for primary results.
"We're interested to see who Alicia's opponent is going to be in November, and also curious to see how the results of our canvassing and our messaging has gone so far," he said. "We feel strongly that she's the right person to represent Whatcom County, and whoever she faces isn't going to change that."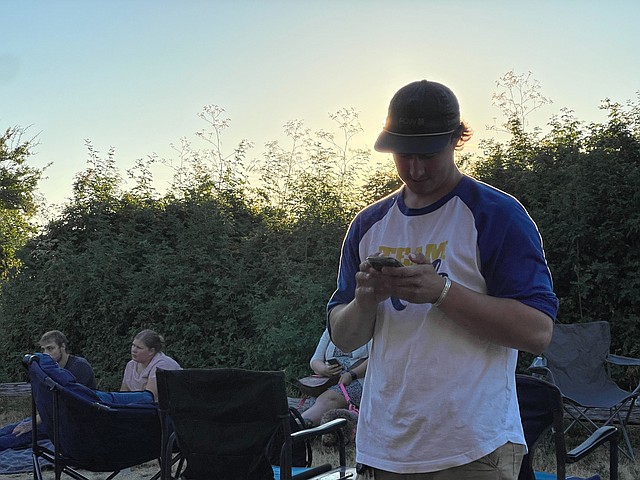 7:51 p.m.
Whatcom County residents have nine minutes to return their ballots to a ballot box.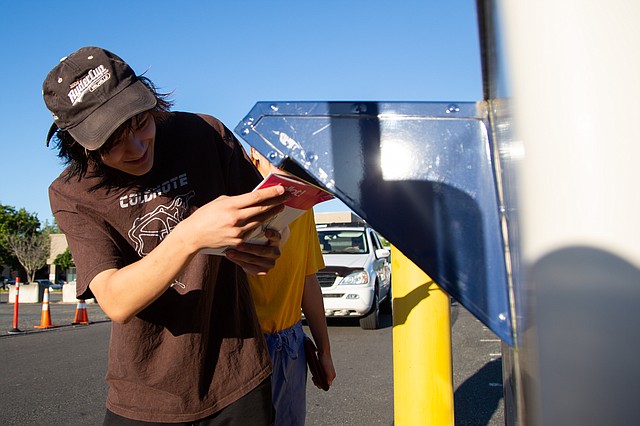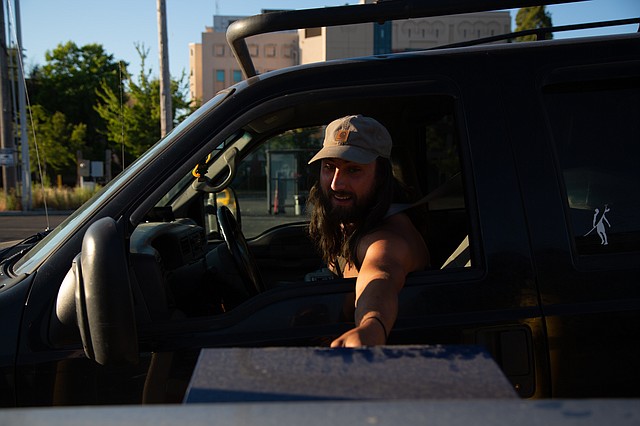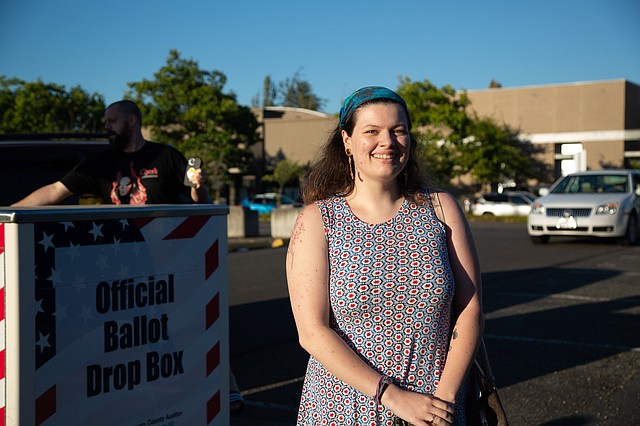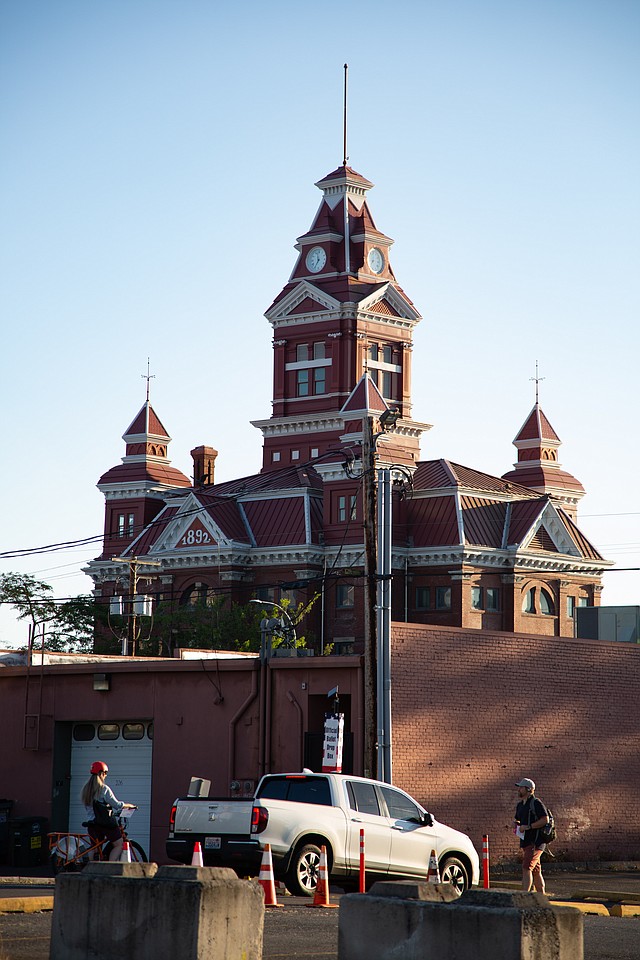 7:40 p.m.
Andrew Shelton, 37, voted at around 7:40 p.m. before heading off to Sharon Shewmake's election event tonight. He's voted since he was 18 and sits on the Whatcom County Democrats Board.
He said climate change is the biggest issue for him this year.
"I was very late turning in my ballot, which is shameful," he said.
Richard Hartnell, 39, said he's passionate about candidates who plan to tackle housing, drug policy, health care and mass incarceration.
"I vote for who's going to try to address equity," Hartnell said.
While Hartnell said voting is the easiest thing people can do, he said people who can, should do more to participate in the political system.
"If all you do is vote, you don't get to complain," he said.
7:20 p.m.
William Sit, 21, and Angel Johnson, 21, voted at 7:20 p.m. on Election Day, before heading out to get dinner.
Johnson said everyone has a responsibility to vote.
"It's one of the best ways to see change," Sit said.
7:18 p.m.
John B. Neighbor, 69, stopped by the ballot box on the way to band practice. He plays drums for the Bellingham Bells Pep Team.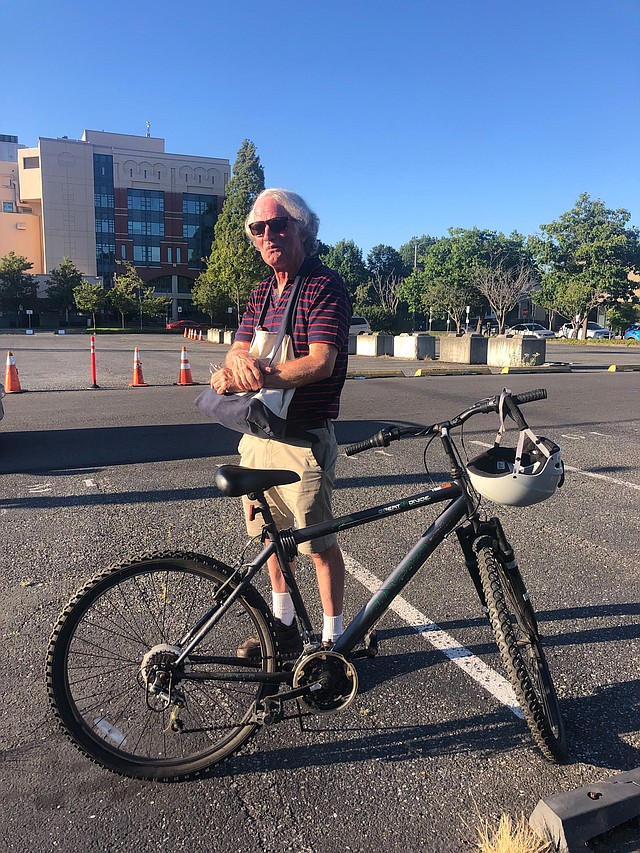 Neighbor said he's been voting since he was 18, and has voted in Whatcom County since 1979.
"I missed a primary a couple of years ago and I've never forgiven myself," he said.
Neighbor said he votes for candidates who commit to "aggressively combatting" climate change and challenge the "far right-wing agenda."
7:10 p.m.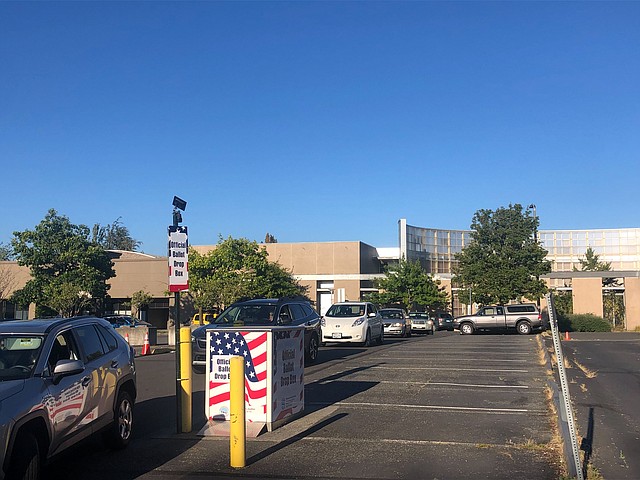 7:08 p.m.
Per the state's ballot return tracker, 27.8% of ballots have been returned statewide. Whatcom is above the state average at 35.2%.
7:05 p.m.
Rachel Kunkel-Patterson, 35, admitted that she left voting to the last minute after she walked to drop off her ballot an hour before the boxes close, but said it's really important to vote.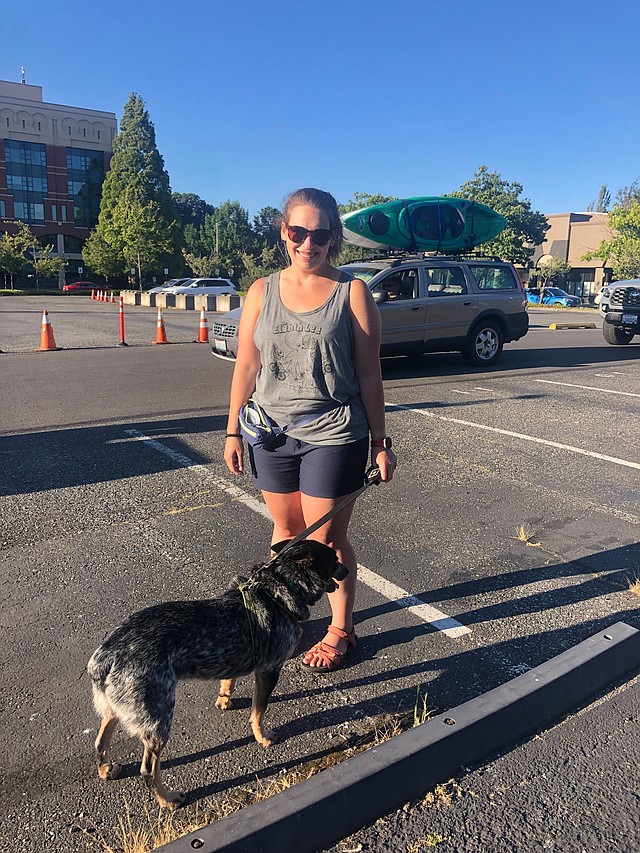 Kunkel-Patterson has lived here and voted in Whatcom County since 2004.
"I care really deeply about the environment and healthcare availability for everyone," she said.
Vivid, a rescue dog she's fostering, accompanied her to the polls.
"We're working on walking," Kunkel-Patterson said.
7:02 p.m.
In the 2021 Primary Election, 34.15% of Whatcom County eligible voters cast a ballot. In the 2020 Primary Election (excluding the Presidential Primary), 61.64% of eligible residents voted.
7:00 p.m.
Cattie Williams, 25, also biked to drop off her ballot at around 7 p.m. on Election Day. She said she makes a habit out of voting.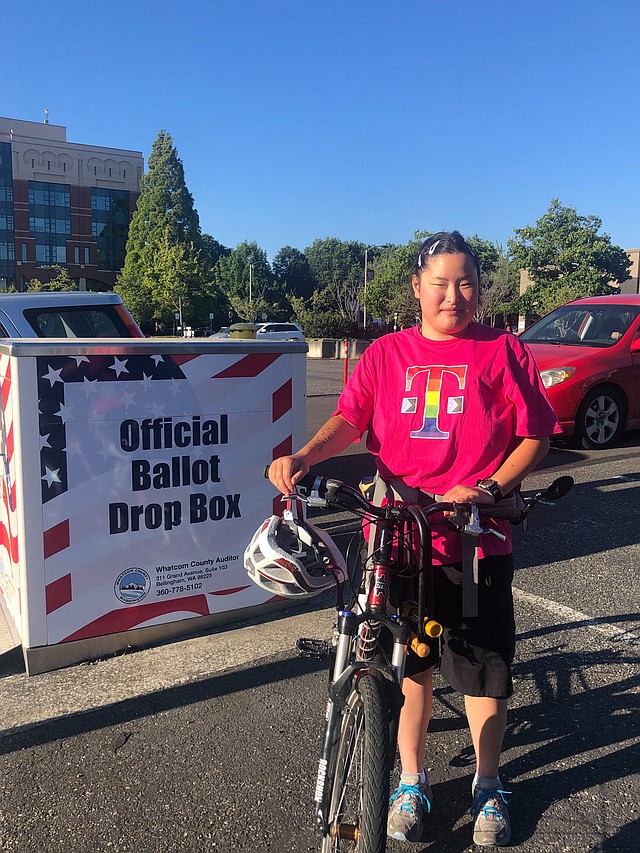 "As a matter of principle, I try to vote," she said.
She said while this election doesn't have a lot of "big ticket" items, she thinks it's still important to vote.
"Primaries are so key to getting a lot of change to happen," she said.
6:53 p.m.
Isaac Blum, 48, rolled up to the ballot drop box on Grand Avenue in Bellingham on his bike. He said he's voted for the last 25 years but got more involved once he had kids.
Blum said he's interested in candidates who can develop "common sense solutions" and believes it is important to protect the climate and create a social safety net for those who are less fortunate.