Elections
Early numbers suggest strong voter turnout in Whatcom
County primary ballots featured three contested races in the 42nd
August 2, 2022 at 9:59 p.m.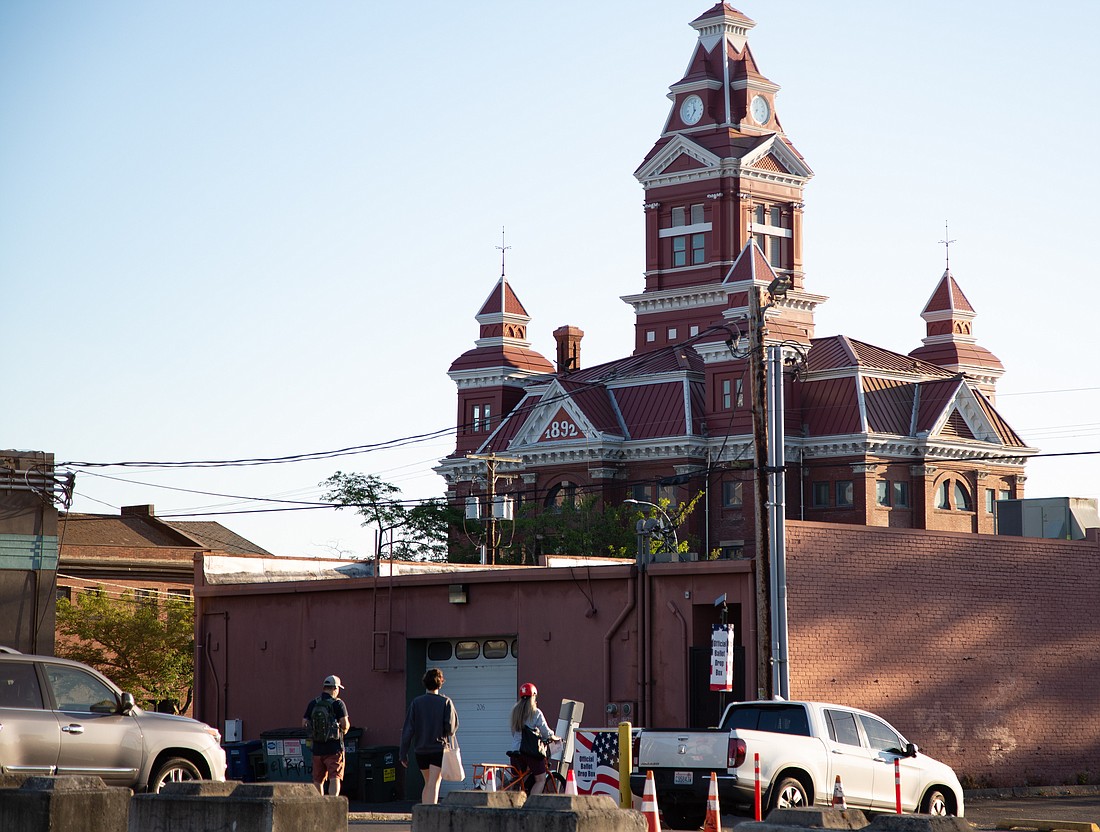 ---
---
Early turnout numbers suggest Whatcom County voters were motivated to return their ballots in a primary election that included three competitive races in the 42nd Legislative District. 
In the Senate race in the north Whatcom County district, Democrat Sharon Shewmake and Republican Simon Sefzik will advance to the general election in one of the most closely watched — and well-funded — races in the state. 
The two House seats in the 42nd also had contested primaries. Incumbent Alicia Rule moves on to the general election with Republican challenger Tawsha Thompson, a former Bellingham police officer running a law-and-order campaign. The other House race had four candidates and is too close to call, with Democrat Joe Timmons and Republican Dan Johnson in the lead after Tuesday night's vote tally.
Whatcom and Skagit voters also had U.S. Senate and House races on their ballots. Five-term Senator Patty Murray, a Democrat, will face Republican Tiffany Smiley in November. Murray made a strong showing in the primary, getting 53.9% of the vote in an 18-person race. Smiley was the only other candidate with a significant vote total, at 32%.
In the House's Second Congressional District, Democratic incumbent Rick Larsen advances, and Republican Dan Matthews is comfortably in second place and primed to advance.
Whatcom County voter turnout is pegged at 35.2% so far — a number that is sure to rise as more ballots are counted. In Skagit County, voters have been less active in this primary election, with turnout at 26.4% as of Tuesday. Statewide turnout stands at 27.8%.
In the 39th Legislative District, which includes east Skagit County, incumbent Robert Sutherland may have another Republican challenging him in the general election, although the race is still too close to call. Sutherland led with 31.3% of the vote while Republican Sam Low is at 26.4%. Democrat Claus Joens is a close third after the early count, at 24.4%. 
In the other 39th District House race, incumbent Carolyn Eslick will face Democrat Jessica Wadhams in November.
Keith Wagoner, former Sedro-Woolley mayor and currently the senator from the 39th District, remains in contention in his bid for statewide office. With eight candidates running for secretary of state, Republican Wagoner is a close fourth in the balloting after the first count. Wagoner had 12.16% of the vote while Bob Hagglund, another Republican, is third at 12.36% and nonpartisan Julie Anderson is second at 12.85%. Democrat Steve Hobbs received more than 41% of the vote.
With only two names on Skagit and Whatcom ballots for several partisan seats, the primary results in those races served as little more than a straw poll for the candidates as they wait for the election that will count in November. Alex Ramel had a comfortable lead over fellow Democrat Trevor Smith as Ramel seeks to retain his seat in the 40th Legislative District — south Bellingham, Mount Vernon, Anacortes and San Juan County. Early returns showed Ramel getting 74.7% of the vote while Smith had 22.5%.
Since the 2020 elections, Skagit County Auditor Sandy Perkins, a Democrat, has faced pressure from activist Republicans who have knocked on doors seeking inconsistencies in the county's voter rolls. Perkins had a 21-percentage-point lead over her Republican challenger, Eric Hull.
Back in Whatcom County, two candidates appear to have advanced in a race for a spot on the District Court bench. Jonathan Rands and Gordon Jenkins are leading in the primary with 42.4% and 35.7% of the vote, respectively. David Nelson was trailing with 21.6%.