COVID-19
Pop-up vaccine clinics coming soon; testing hours reduced
Vaccinations now available for most children under 5
August 2, 2022 at 4:19 p.m.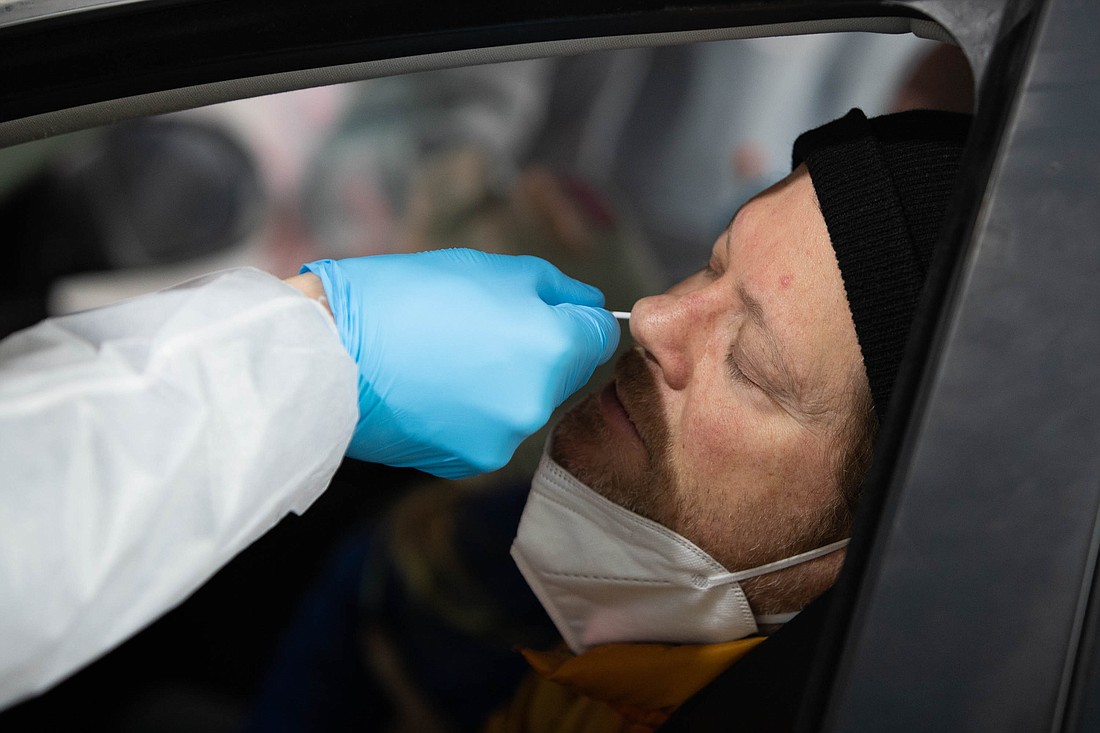 ---
---
Several pop-up COVID-19 vaccination clinics will be held throughout August in locations across Whatcom County.  
The clinics will provide Moderna and Pfizer-BioNTech vaccines with no insurance required, and will also provide vaccines for children between 6 months and 5 years of age, following the Centers for Disease Control and Prevention's approval of pediatric vaccines in mid-June.
General vaccination clinics will be on Aug. 11 in Maple Falls, Aug. 12 in Lynden, Aug. 25 in Maple Falls, and Aug. 26 in Lynden, according to the Whatcom County Health Department. Pediatric vaccine clinics serving children between 6 months and 5 years of age will be on Aug. 13 at Family Health Associates in Bellingham, and Aug. 27 at the Ferndale Family Medical Center.  
Health Department Communications Specialist Marie Duckworth said young children can also get vaccinated at the general clinics. The health department will be giving $50 gift cards to anyone receiving their first or second vaccine dose at the clinics. 
The clinics will provide both primary and booster doses. The CDC recommends a first booster dose for everyone who has completed their primary vaccination course, and recommends a second for anyone 50 or over, as well as immunocompromised individuals 12 and over. 
Anyone unsure if they should get a second booster should consult their doctor, Duckworth said. 
Testing
Starting Aug. 1, hours are reduced at the Bellingham International Airport testing site, "due to decreased demand," according to a press release from the health department.  
The airport testing site will now be closed on weekends and will operate from 7–10:30 a.m. and 11:30 a.m. and 2:45 p.m. on weekdays.  
Residents can also request at-home COVID-19 tests by visiting sayyescovidhometest.org. 
Duckworth added that the state Department of Health recently expanded a program that allows people who test positive to get free telemedicine appointments. The appointments will evaluate eligibility for anti-viral treatments, including Paxlovid, according to the DOH website. 
COVID in the county
The CDC currently classifies Whatcom County as a medium-risk county. The county recorded 395 cases in the week of July 17–23, the most recent week on record, and the county has a weekly case rate of 164.89 per 100,000 residents. 
The county Health Department also released a report July 29 showing the county was relatively successful in controlling the spread of COVID-19 compared to other Washington counties. Whatcom County had the 11th-lowest case rate and the seventh-lowest death rate out of the state's 39 counties. 
Whatcom's cumulative 36,551 documented cases disproportionately affected those under age 60, while those over 60 were overly represented among the county's 1,485 hospitalizations and 295 deaths. 
Over 367,000 vaccine doses were given, with the peak vaccination rate occurring in March 2021. Following the arrival of vaccines, rates of contraction, hospitalization and death decreased in the county for those who were vaccinated. 
The report also found that Black, Pacific Islander, Hispanic, and American Indian and Alaska Native groups contracted COVID-19 at rates disproportionate to their percentage of the county's population. According to the report, these disparities are due to poverty, discrimination and a lack of access to safe housing, clean environments and adequate health care.