Recreation
E-bike rental business opens on waterfront
Shop offers rentals, sales and repairs of electric bikes
April 29, 2022 at 5:45 a.m.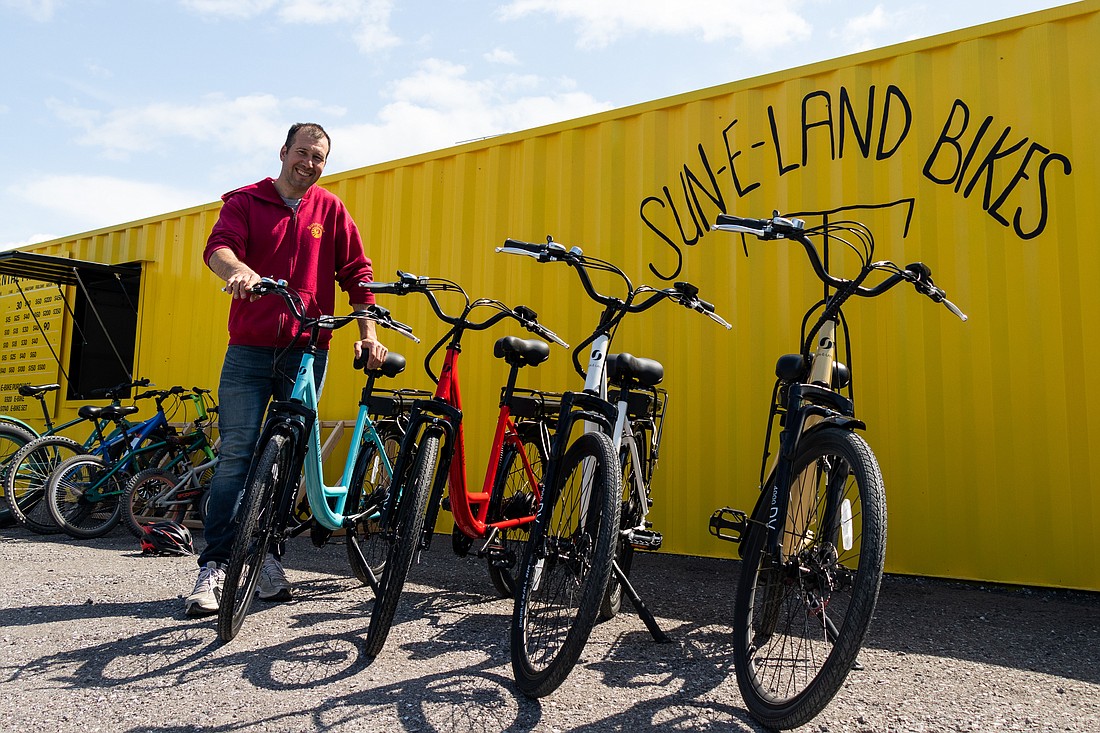 ---
---
What originally started as a pandemic project has turned into a full storefront.
Sun-E-Land Bikes was born in owner Matt Holmes' garage in 2020 when he started selling and servicing electric bikes. Two years later, Holmes has moved the business from his home to the container village on Bellingham's waterfront.
Holmes, a physical education teacher at Big Lake Elementary School in Mount Vernon, said opening a storefront was always the goal.
"I never intended to keep selling them from my garage," Holmes said. "This was always the vision, but I could not be happier with the location of the store and shop. We are very fortunate to have the opportunity to work with the Port [of Bellingham] and be one of the businesses down there."
Sun-E-Land joins established Bellingham bike shops and recreation stores in selling the green transportation alternative.
Holmes said he's had an interest in electric bikes for some time, but they've always been out of his price range. In the beginning months of the pandemic in 2020, Holmes and his father started to explore more affordable options and styles.
They eventually found Sungens, an electric bike company located in Tianjin, China.
"[Sungens] has a very affordable e-bike and really good reviews and excellent customer service," Holmes said. "We import the bikes and assemble them here in Bellingham."
The bikes sell at Sun-E-Land for $920, which is substantially lower than other electric bikes in the area.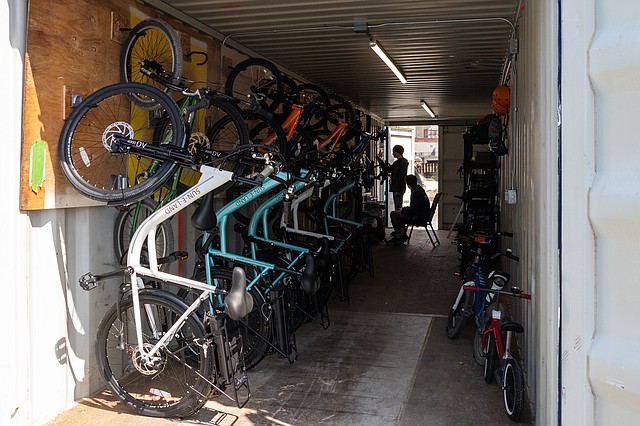 Holmes said he didn't think the price for some options around town were affordable for the average person or commuter. 
He said you do get a higher quality bike at higher prices, but Sun-E-Land's primary focus is on rentals for the average person whether that be for a few hours, a day or a full month. 
Rentals start at $40 for half a day, $60 for a full day, $220 for a week or $450 for a month.
Sun-E-Land doesn't offer fully customizable bikes the way some of the larger shops in Bellingham do, but Holmes said what they have is great for their target customer.
"Ours are not the highest end, but for the general public and people visiting town, it's perfectly suitable and a great price," he said.
Looking ahead to the summer, Holmes said he's looking forward to getting more exposure. Sun-E-Land has been entirely online and direct-to-consumer before opening the store.
"Having a storefront where people can come rent the bikes, test the bikes and buy the bikes is going to be a huge improvement from selling them entirely online and from out of my garage," he said. 
Having the store in the container village on the waterfront is also exciting for Holmes and the staff as more restaurants and businesses open up throughout the summer.
Although the store has been open for a couple of weeks now, the grand opening for Sun-E-Land Bikes will be from 10 a.m. to 8 p.m. Saturday. 
Sun-E-Land Bikes is located at 296 W Laurel St.