Track & Field
Lynden track races past Lynden Christian, Bellingham
Lions win both boys and girls competitions in three-team meet
April 29, 2022 at 2:14 p.m.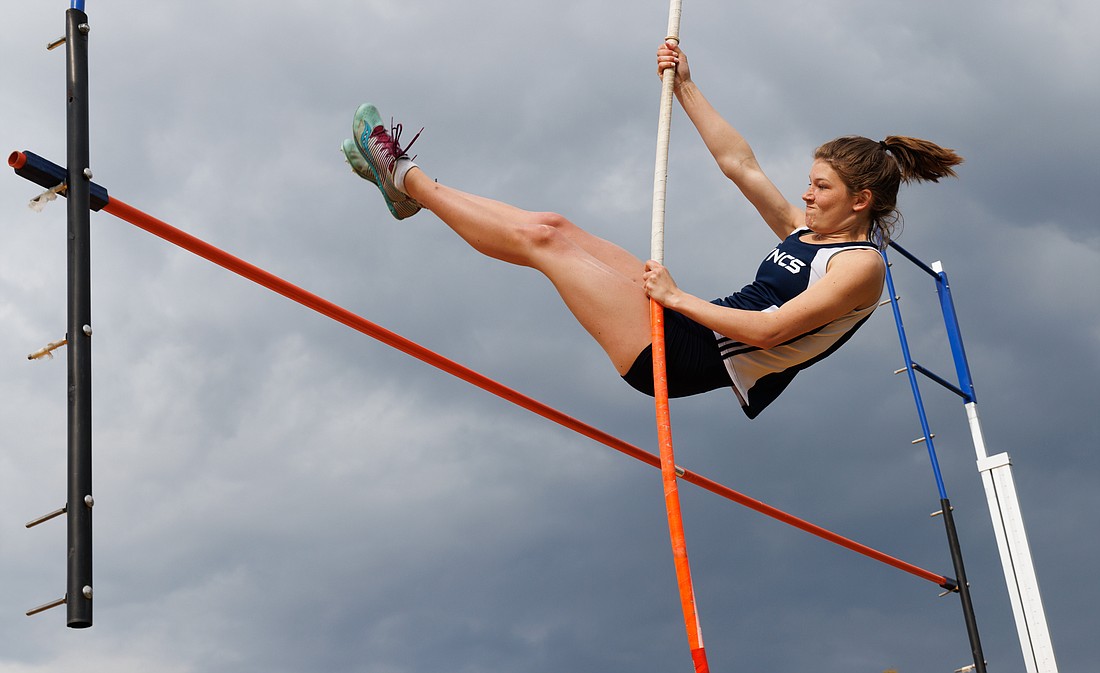 ---
---
With the regular season winding down, the Lynden boys and girls track teams are making the most of what's left, securing a win over Lynden Christian and Bellingham Thursday in a three-team meet.
The Lynden boys racked up 84 points as a team and the girls scored 77.5. In the boys competition, the Bellingham boys placed second with 58 points and the Lynden Christian boys were third with 28. The Lynden Christian girls finished second with 62.5 points and Bellingham was in third with 38. 
Lynden placed first in 17 of 37 total events across the boys and girls competitions.
Lions senior Joel Bode dominated the hurdles, winning the 110- and 300-meter hurdles in times of 16.21 seconds and 41.80. 
Bellingham's Javen Livas won the boys shot put with a toss of 50-4.5 and discus with a throw of 147-1.
One of the more impressive performances of the day came from Bellingham sophomore Chayse Flick-Williams. She placed first in all three events she competed in, winning the long jump (17-4), triple jump (34-2.75) and the 200-meter run (27.57).
Lynden Christian senior Ryleigh Schmitt won the girls pole vault, clearing 8 feet, 6 inches.
Full results from the meet can be found at athletic.net.
All three schools have one or two competitions left in the regular season before districts begin the second week of May.