The A-List
A&E Calendar: Afterglow acts, musicals and festivals
April 27, 2022 at 5:10 a.m.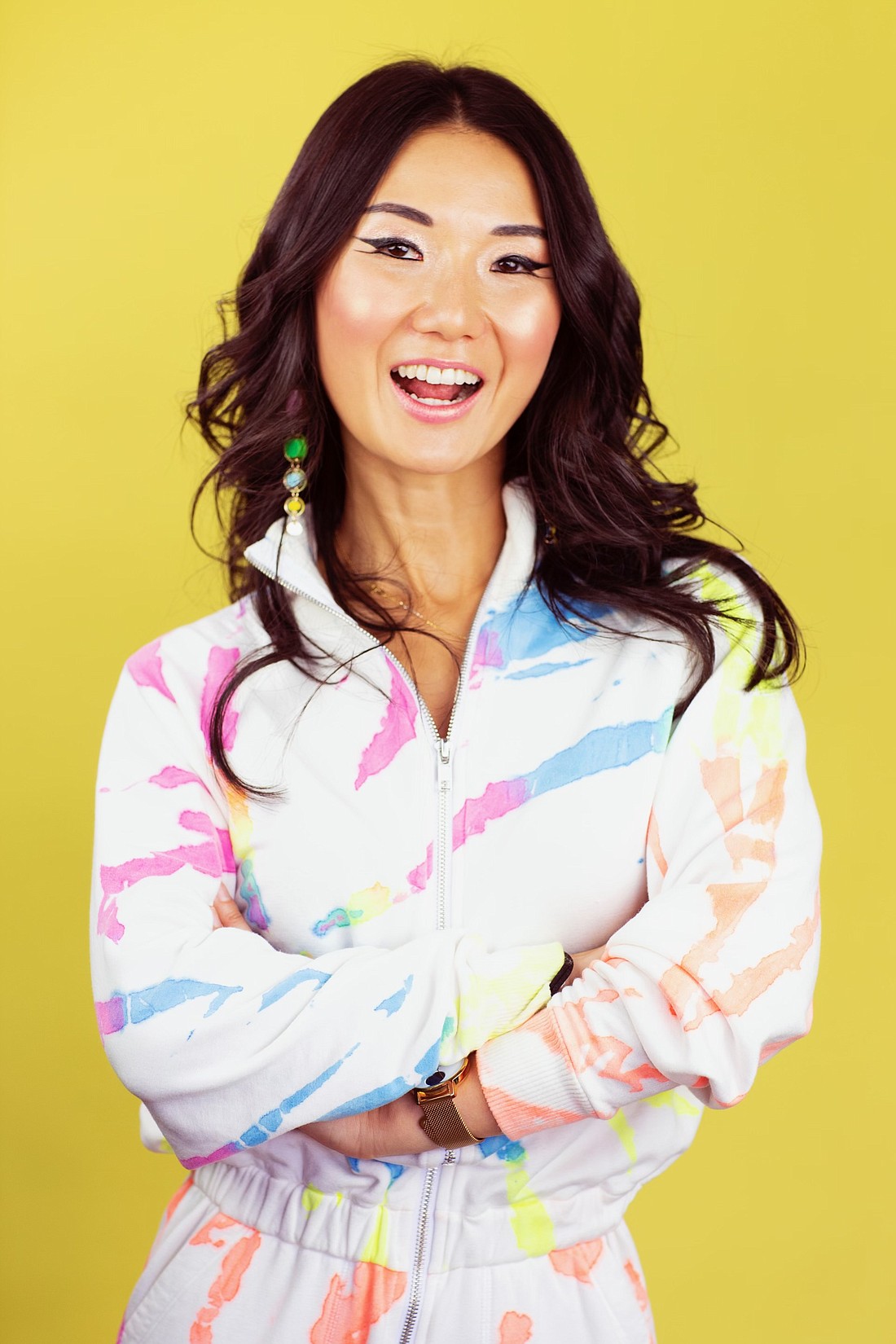 ---
---
Wednesday, April 27 
Bellwether Wine Mixer 
5:30 p.m. to 7:30 p.m., Hotel Bellwether, 1 Bellwether Way
This casual evening features Washington and California wineries with winemakers from K Vinters, Treveri Sparkling Wine Cellars, Owen Rose Cellars and Trinchero Family Estates. Swirl, sip and soiree at this interactive wine tasting experience. Tickets are $35. Info: hotelbellwether.com  
Youth Peace Poetry Reading
6 p.m., Village Books, 1200 11th St. 
Hear the talented young writers of the 2021 Peaceful Poetry Youth Contest and other guests read their writing and celebrate the start of the 2022 contest at this free event presented by Village Books and the Whatcom Dispute Resolution Center. Contest winners and a youth open mic will be part of the night's events. COVID protocol for in-person events requires proof of full vaccination. Masking is optional. Info: villagebooks.com 
Thursday, April 28
Beauty and the Beast
7:30 p.m., Claire vg Thomas Theatre, 655 Front St., Lynden
Attend opening weekend of this "tale as old as time" at 7:30 p.m. Thursday through Saturday and 2 p.m. Sunday in downtown Lynden. The musical follows Disney's classic love story where only the true love of a beloved, quirky bookworm can transform the heart of a hideous, angry beast into a handsome prince. Tickets are $11 to $15; additional performances take place weekends through May 15. Info: theclaire.org 
Good, Bad, Ugly
7:30 p.m., Sylvia Center, 207 Prospect St. 
The Upfront Theatre presents Bellingham's longest-running improv show, "The Good, the Bad and the Ugly" every Thursday at the Sylvia Center for the Arts. Tickets are $10 to $15. Audience members must provide either proof of vaccination or a negative COVID test. Info: theupfront.com 
Friday, April 29
Art in the Schoolhouse 
10 a.m. to 5 p.m., Christianson's Nursery, 15806 Best Rd., Mount Vernon 
View "Art in the Schoolhouse" daily through May 1 inside the historic Meadow Schoolhouse on the grounds of Christianson's Nursery. The Camano/Stanwood Arts Guild artists have been producing beautiful works of art and are eager to share them with the viewing public. Info: christiansonsnursery.com 
Menopause the Musical 
7:30 p.m., Mount Baker Theatre, 104 N. Commercial St. 
Hear hilarious lyrics parodying popular music from the 1960s through the '80s at this musical that debuted in 2001. The storyline follows four women shopping for lingerie at a Bloomingdale's sale, singing about chocolate cravings, hot flashes, memory loss, night sweats and more. Tickets are $25 to $60. Info: mountbakertheatre.com 
LOL and Laughter Games
7:30 p.m. and 9:30 p.m., Sylvia Center, 207 Prospect St. 
The Upfront Theatre presents a new improvised crime procedural, "LOL & Order," at 7:30 p.m. Friday and Saturday. At 9:30 p.m., stick around for "The Laughter Games" — where improvisers will be given specific challenges to test their prowess. Tickets are $10 to $15. Info: theupfront.com 
Afterglow Comedy Hour
9 p.m., Stemma Brewing Co., 2039 Moore St.
Nikki Kilpatrick will host and Bernice Ye will be the featured standup act at this popular monthly event. The show will also feature comedians Jack Stewart, Kate Carlson Carlsen, Travis Sherer and Brett Emerson. Advance ticket purchase is required for entry. Tickets are $10. Info: stemmabrewing.com 
Saturday, April 30
Garden Club Plant Sale 
9 a.m. to 12 p.m., Bellingham Public Library, 210 Central Ave. 
Peruse and purchase annuals, perennials, indoor plants, veggie starts, pots, books, flower frogs and selections from Birchwood Garden Club members when this beloved sale returns. Proceeds benefit numerous community organizations, including maintenance of the Whatcom Museum and BPL gardens. Info: birchwoodgardenclub.org 
Bellingham Farmers Market 
10 a.m. to 2 p.m., Depot Market Square, 1100 Railroad Ave. 
Market-goers can expect a wide variety of products from over 80 vendors every Saturday through December 17 at the Depot Market Square. This includes fresh produce, flowers, artisan foods and crafts. All vendors are from Whatcom and Skagit counties. Info: bellinghamfarmers.org 
Gabriel Rutledge and Monica Nevi
8 p.m., Sylvia Center for the Arts, 207 Prospect St. 
Bellingham Entertainment hosts two of the country's best comedians — who happen to be from the Pacific Northwest — at this special event. Rutledge (Comedy Central, Dry Bar) is a past winner of both the Seattle International Comedy Competition and The Laughing Skull Comedy Festival in Atlanta. Nevi created, produced and hosts the documentary series called "80 for 80." She has been seen on FOX's "Laughs TV Show" as well as in sketches on ESPN's Sports Center. Tickets are $18 to $35. Info: eventbrite.com 
Sunday, May 1
Homeskillet Anniversary Fundraiser Party
10 a.m. to 2 p.m., Homeskillet, 521 Kentucky St. 
Homeskillet owners Tina and Kirby White will host a 10th Anniversary Fundraiser Party at their Sunnyland restaurant. In addition to raising money for Planned Parenthood and Whatcom Youth Pride, the donation-based breakfast buffet will commemorate the restaurant's last day of service. The Whites intend to use the space as a creative and community hub, but not until after they return from a retirement road trip. Info: homeskilletinsunnyland.com 
Spring Festival 
10 a.m. to 3 p.m., Meadows Montessori, 2377 Douglas Rd., Ferndale
Celebrate May Day by perusing an outdoor market that will showcase high-quality art, handmade crafts and locally made artisan products. The family-friendly festival will also include food options, live music, a busking stage, barn animals and hayrides. Info: meadowsmontessori.org 
Tuesday, May 3 
Iconoclast 
6 p.m., Zoom 
Village Books hosts "Laurie Buchanan in Conversation with Ashley Sweeney" during a virtual event. Buchanan's new Sean McPherson novel, "Iconoclast," is set in Bellingham and sees McPherson take on the Gambino crime family. Sweeney is a La Conner-based author whose first novel, "Eliza Waite," won Pacific Northwest Writer's Association's Nancy Pearl Award. Info: villagebooks.com 
Wednesday, May 4 
Beach Cat Comedy Open Mic
8 p.m., Beach Cat Brewing Co., 7876 Birch Bay Dr. 
Nikki Kilpatrick hosts this free standup comedy show on the first and third Wednesday of the month. Signups start at 7:30 p.m., with each performer getting five minutes onstage. The event is 18+, with some mature content. There will be zero tolerance of "punching down" on marginalized groups of people. The venue and performance space is wheelchair accessible. Info: asnailspace@gmail.com.
Before heading out to attend in-person happenings, check with individual venues to make sure the event is still taking place as scheduled.
The A-List appears on Wednesdays. To submit an event for consideration, email calendar@cascadiadaily.com.