WTD?
What's the Deal With: Fairhaven's Mark Twain statue?
A recognizable face among historic statues
April 20, 2022 at 5:35 a.m.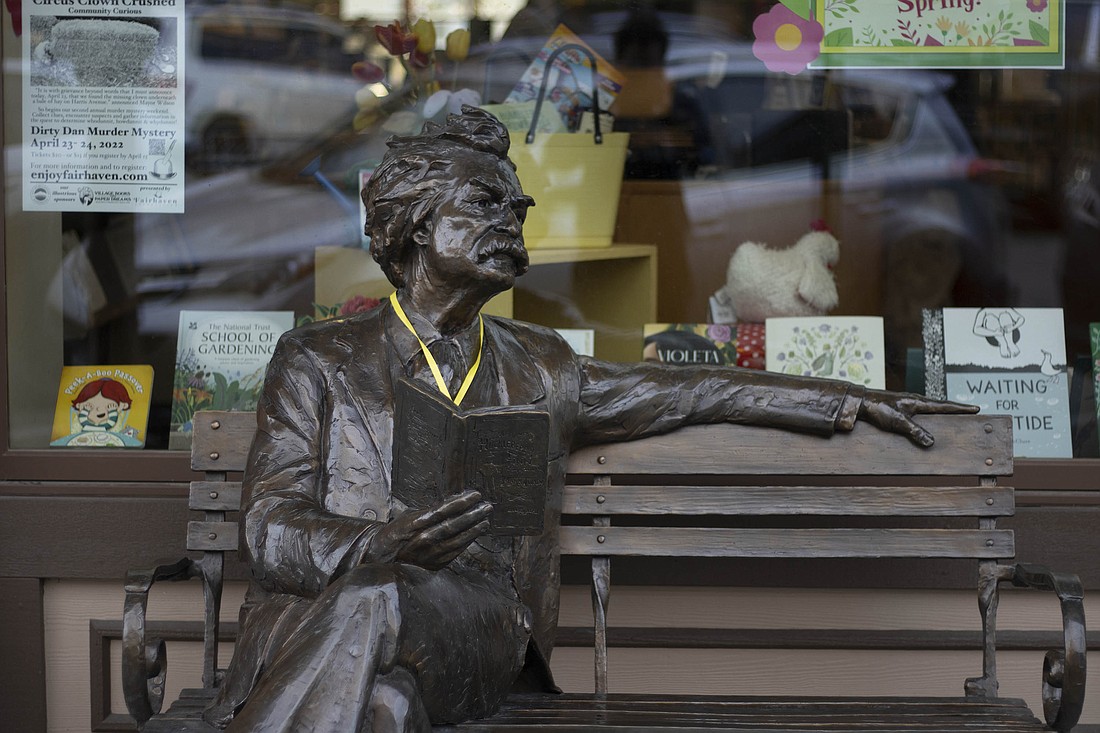 ---
---
In downtown Fairhaven, one bronze bench statue stands out from the rest. 
Appropriately placed outside of Village Books you will find none other than a bronze Samuel Clemens — better known as Mark Twain — reading his own book, "Huckleberry Finn." 
Like the other bench statues found in the historic Fairhaven area, Twain's bronze statue sits on one side of the bench allowing passersby to park a seat next to him and enjoy a delightful book. 
However, Twain was not involved in founding Fairhaven, like Dirty Dan Harris, nor did he build a railroad, like J.J. Donovan, so why does he get a bench of his own? Twain was one of Fairhaven's most notable visitors in the town's earliest days. 
Sculpted by artist Gary Lee Price and installed in May 2018, the statue represents Twain's historic visit to Fairhaven in 1895 as part of his North American tour. Twain stayed at The Fairhaven, a Victorian Hotel which used to be on the northeast corner of 12th Street and Harris Avenue. Twain's reading was so well received, the crowd demanded an encore.