The A-List
A&E Calendar: Earth day events, art happenings and beyond
April 20, 2022 at 5:10 a.m.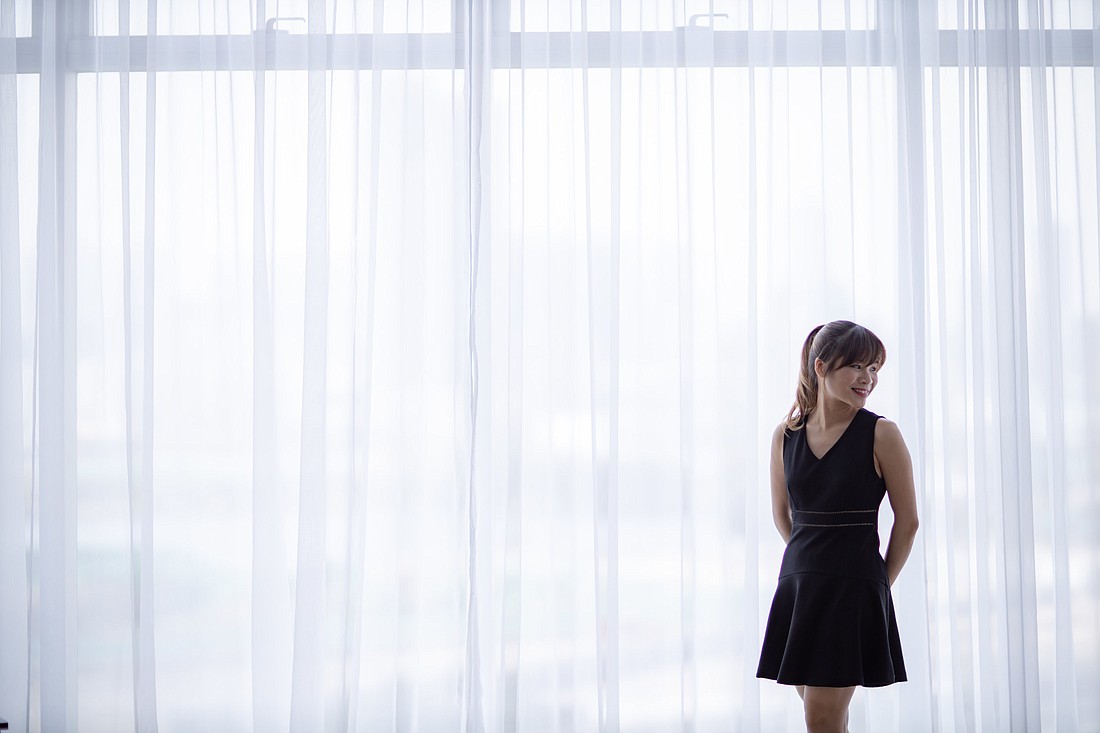 ---
---
Wednesday, April 20 
Sanford Piano Series 
7:30 p.m., Performing Art Center Concert Hall, WWU 
Works by Haydn, Beethoven, Ravel and Chopin are on the lineup for the Sanford Piano Series featuring pianist Rachel Cheung, who has been hailed as "a poet, but also a dramatist." Tickets are $19 to $40. Info: tickets.wwu.edu 
Thursday, April 21
Good, Bad, Ugly
7:30 p.m., Sylvia Center, 207 Prospect St. 
The Upfront Theatre presents Bellingham's longest-running improv show, "The Good, the Bad and the Ugly" every Thursday at the Sylvia Center for the Arts. Tickets are $10 to $15. Audience members must provide either proof of vaccination or a negative COVID test. Info: theupfront.com 
Steel Magnolias 
7:30 p.m., Anacortes Community Theatre, 918 M Ave. 
Expect hilarious repartee and poignant sadness when Robert Harling's "Steel Magnolias" concludes this week with performances at 7:30 p.m. Thursday through Saturday and 2 p.m. Sunday at ACT. Tickets are $25 and all seats are reserved. Info: acttheatre.com 
Rockport Comedy
8 p.m., Rockport Bar & Grill, 52807 Railroad Ave. 
Bellingham Entertainment hosts this event; performers for the evening include Cecilee Romano, Sean Flick and headliner Sam Miller. Miller was a finalist in the 2021 Seattle International Comedy Competition and won the Comedy on Trial Competition in 2017. Info: bellinghamentertainment.com 
Friday, April 22
Tiptoe through the Treasures
9 a.m. to 5 p.m., Skagit City School, 17508 Moore Rd., Mount Vernon
Find vintage treasures, furniture, housewares and handcrafted items by local artisans — jewelry, textiles, cards, cookies and more — at this benefit for Skagit City School operations from 9 a.m. to 5 p.m. Friday and Saturday and 9 a.m. to 2 p.m. Sunday. Tulips will also be available for purchase. Info: skagitcounty.net/museum 
Art in a Pickle Barn
10 a.m. to 5 p.m., Schuh Farms, 15565 State Route 536, Mount Vernon
Stop by this fine art and gift show daily through April. Local artists present an eclectic mix of works — including two- and three-dimensional art, jewelry, glass, fiber arts, woodworks, photography, soaps, ceramics and much more. Info: tulipfestival.org 
Mother Earth Day Celebration
4 p.m. to 6 p.m., Maritime Heritage Park, 500 W. Holly St.
Children of the Setting Sun Productions will host this inclusive, free event in downtown Bellingham. Hear Indigenous stories of the salmon people, the river people, the cedar people and the orca people. Local youth will bring awareness to the environmental impacts caused by unsustainable practices and the importance of taking action now. Before and after the event, there will be an opportunity to stroll through booths set up by local organizations that are working toward a sustainable future. Info: settingsunproductions.org 
Earth Day Celebration
4 p.m. to 6:30 p.m., Museum of Northwest Art, 121 N. 1st St., La Conner
Attend an Earth Day Celebration with Art and Poetry, a free event that includes an exhibition walk-through of "A Precarious Edge" and a presentation with artists Steve Klein and Meg Colgate. Activity stations, collaborative drawing, a poetry reading and views of the "EarthCreative" film will be part of the event. Please register in advance. Info: monamuseum.org 
Collection Celebration
4 p.m. to 8 p.m., Peter James Photography Gallery, 1211 Mill Ave.
See a new collection of vibrant nature photography that captures the essence of the dramatic beauty of Washington state at this annual event featuring new works by Peter James. In addition to 25 new single images, James will also be introducing 16 ultra-high-resolution images that are printed in panels up to 20 feet wide. Info: peterjamesphotogallery.com 
Salish Sea Early Music Festival
7 p.m., St. Paul's Episcopal Church, 2117 Walnut St.
"Concerti from the Court of Frederick the Great" will be the focus of the second Salish Sea Early Music Festival concert of the season. The performance will feature Jeffrey Cohan on baroque flute, harpsichordist David Schrader, baroque violinists Elizabeth Phelps and Courtney Kurd, baroque violist Lindsey Strand-Polyak, and baroque cellist Annabeth Shirley. Suggested donation is $15 to $25; youth 18 and under can attend for free. Info: salishseafestival.org 
Voices of Western Washington University
7:30 p.m., Old Main Theater, WWU
Attend a reading of the play "Slievenamon" by Brighid Leonard Friday or Saturday at WWU's Old Main Theater. The spring playwriting series features new scripts written by current students and alumni — many of which are regionally acclaimed. In lieu of an admission fee, consider making a donation to the James Lortz Theatre Enrichment Fund. Info: cfpa.wwu.edu 
LOL and Laughter Games
7:30 p.m. and 9:30 p.m., Sylvia Center, 207 Prospect St.
The Upfront Theatre presents a new improvised crime procedural, "LOL & Order," at 7:30 p.m. Fridays and Saturdays through April. At 9:30 p.m., stick around for "The Laughter Games" — where improvisers will be given specific challenges to test their prowess. Tickets are $10 to $15. Info: theupfront.com 
Saturday, April 23
WoodFest
9 a.m. to 4 p.m., Sedro-Woolley High School, 1235 3rd St.
"Timber to Tech" will be the theme of this year's WoodFest taking place from 9 a.m. to 4 p.m. Friday and 10 a.m. to 3 p.m. Saturday. The students of multiple schools will be displaying their amazing work — from woodworking to 3D printing. Watch live demos from wood turners and carvers at the Tulip Festival event. Entry is free, but registration is requested. Info: Sedro-Woolley.com 
Bellingham Farmers Market
10 a.m. to 2 p.m., Depot Market Square, 1100 Railroad Ave.
Market-goers can expect a wide variety of products from over 80 vendors every Saturday through December 17 at the Depot Market Square. This includes fresh produce, flowers, artisan foods and crafts. All vendors are from Whatcom and Skagit counties. Info: bellinghamfarmers.org 
La Conner Street Fair
11 a.m. to 4 p.m., Crescent Moon Yoga, 606 Morris St., La Conner
Visit a variety of crafters and other vendors during this event taking place in the parking lot at Crescent Moon Yoga. Entry is free. Info: lovelaconner.com   
A Night with Geoffrey Castle
6 p.m., Transit Shed Event Center, 100 Commercial Ave., Anacortes
Prepare for an entertaining night with an eclectic mix of music by Geoffrey Castle and his band. With his 6-string electric violin at center stage, the band will perform Celtic, country and rock favorites. As a fundraiser for an elementary art specialist in our schools, the Anacortes Arts Festival will host a bar, food trucks and a silent auction. Tickets are $40. Info: eventbrite.com 
Before heading out to attend in-person happenings, check with individual venues to make sure the event is still taking place as scheduled.
The A-List appears weekly on Wednesdays. To submit an event for consideration, email calendar@cascadiadaily.com.