COVID-19
Airlines, Amtrak drop mask mandate after court decision
Face masks still required at Bellingham airport
April 18, 2022 at 7:07 p.m.
|
Updated April 19, 2022 at 9:20 a.m.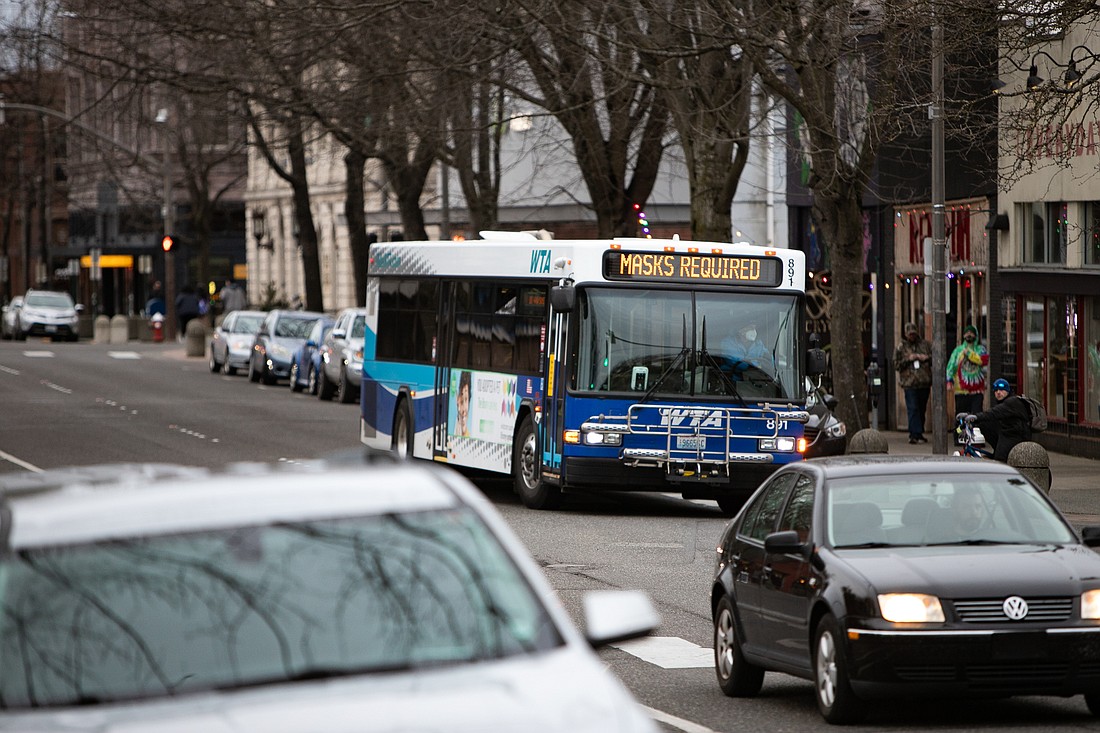 ---
---
Two airlines that fly out of Bellingham International Airport, along with Amtrak, no longer require face masks during travel. 
Port of Bellingham Aviation Director Sunil Harman said he will wait before making a decision about masks inside the facility following an April 18 court ruling that struck down the federal mask mandate for public transportation.
Whatcom Transportation Authority decided Tuesday morning to make masks optional on its buses. Drivers will still provide single-use masks for those who want them. The electronic signs on the front of the buses may still show the outdated message "masks required" for a few more days, WTA Public Information Officer Maureen McCarthy said.
Alaska Airlines, which offers multiple flights daily between Bellingham International Airport and Sea-Tac, announced April 18 in a blog post that masks were optional on its flights, effective immediately.
Southwest Airlines also posted a statement on its website saying face masks were now optional. Southwest added that the "sophisticated cabin air ventilation systems" on its planes filter out at least 99.97% of airborne particles.
Harman said masks are still required at Bellingham International Airport, although the recent court decision has been taken "under consideration" by airport officials. 
Considering that the court's ruling could be challenged or changed, Harman said for now he anticipates the mask requirement inside the airport will remain through May 3, as the Centers for Disease Control and Prevention had advised.
Allegiant, the third airline that flies out of Bellingham, could not be reached for comment on the sudden end to the mask requirement. The airline's website still shows older information stating that masks are mandatory on all flights.
Amtrak, which makes train stops in Bellingham on its route from Vancouver, British Columbia to Oregon, issued the following statement to Cascadia Daily News: "While Amtrak passengers and employees are no longer required to wear masks while on board trains or in stations, masks are welcome and remain an important preventive measure against COVID-19. Anyone needing or choosing to wear one is encouraged to do so."
A Florida judge vacated the federal mask requirement for public transit, finding the CDC rule fatally flawed and without justification, according to the Associated Press.
This story was updated to include Whatcom Transportation Authority's decision on April 19 to make face masks optional.