The A-List
A&E Calendar: Standup, pop-ups and street fairs
April 13, 2022 at 5:10 a.m.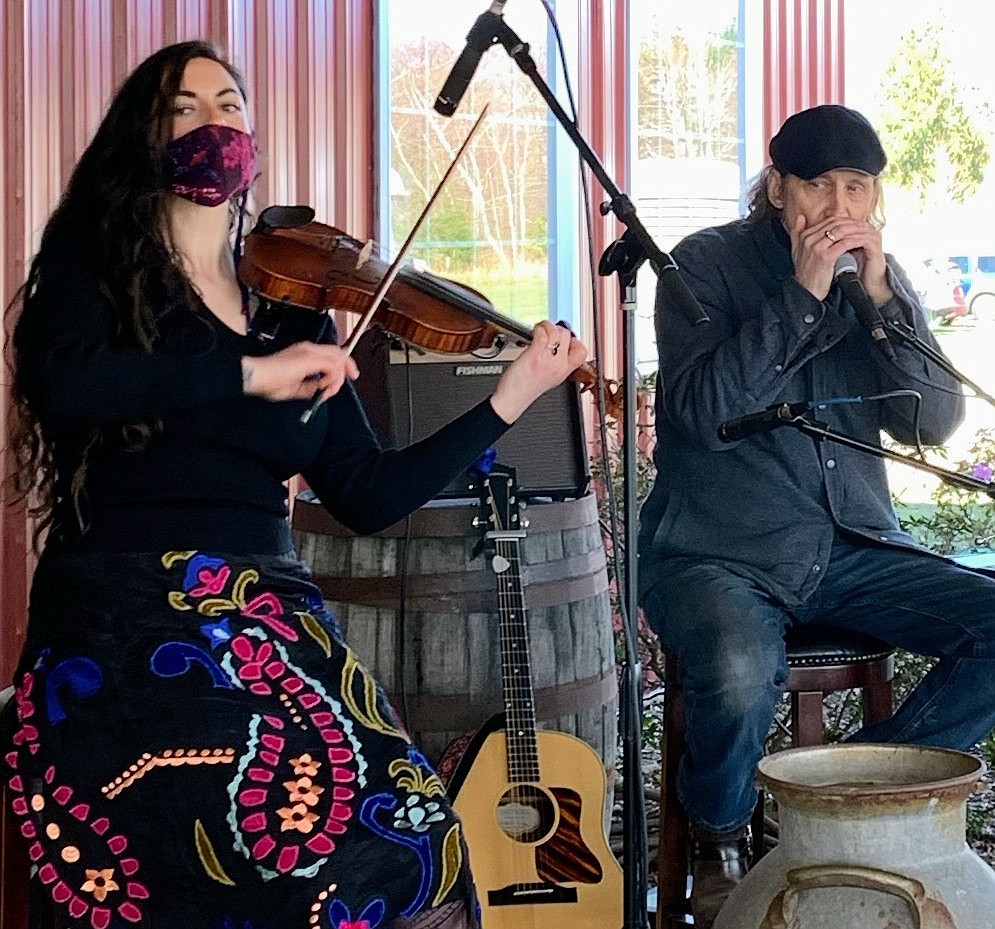 ---
---
Wednesday, April 13 
The Photographers of Anacortes 
6 p.m., Anacortes Public Library, 1200 10th St. 
Anacortes Museum Director Bret Lunsford and Education and Media Curator Adam Farnsworth present details about the museum's new exhibit, "The Photographers of Anacortes," at the library's community meeting room. Entry is free. Info: library.cityofanacortes.org 
Comedy Night Live
7 p.m., The Blue Room, 202 E. Holly St. 
Nikki Kilpatrick hosts the second Comedy Night Live show at the new all-ages venue. She'll be joined by standup comedians Damon Lawton, Ed Chatterton, Joel O'Connor, Sean Fikke, Kyle Engberg and Kyle Kordsmeier. Tickets are $8. Info: blueroombham.com 
Thursday, April 14
Pop-up Piroshky 
4 p.m. to 6 p.m., Lummi Bay Market, 4839 Rural Ave. 
Seattle's iconic Piroshky Piroshky Bakery will be back in Bellingham, bringing their internationally renowned Russian goods to the masses. Orders are due Wednesday, April 13, with a minimum order of $40. The food truck will be back in the area on Monday, April 25 in Mount Vernon. Info: piroshkybakery.com 
Steel Magnolias 
7:30 p.m., Anacortes Community Theatre, 918 M Ave. 
Expect hilarious repartee and poignant sadness when Robert Harling's "Steel Magnolias" continues this week with performances at 7:30 p.m. Thursday through Saturday and 2 p.m. Sunday at ACT. Tickets are $25 and all seats are reserved. Info: acttheatre.com   
8 for 8: Standup 
9:30 p.m., Sylvia Center, 207 Prospect St. 
Standup comedy will be back at The Upfront Theatre for the first time since March 2020. Hosted by Nathan Romano, the event will feature sets by eight comics — Cecilee Romano, Jack Stewart, Matt Benoit, Brett Emerson, Ben Menard, Clay Christofferson, Kyle Kordsmeier and Brady Secules. Entry is $8. Please bring proof of vaccination or negative test results to the Sylvia Center box office. Masking for audience members is optional. Info: theupfront.com 
Friday, April 15
Art in a Pickle Barn
10 a.m. to 5 p.m., Schuh Farms, 15565 State Route 536, Mount Vernon
Stop by this fine art and gift show daily through April. Local artists present an eclectic mix of works — including two- and three-dimensional art, jewelry, glass, fiber arts, woodworks, photography, soaps, ceramics and much more. Info: tulipfestival.org 
Tulip Festival Street Fair 
10 a.m. to 6 p.m., Downtown Mount Vernon
As part of the Tulip Festival, attend the 37th annual Street Fair from 10 a.m. to 6 p.m. Friday and Saturday, and 10 a.m. to 5 p.m. Sunday. Juried arts and crafts vendors from across the United States will show and sell their wares, and other events will take place throughout the weekend. Info: tulipfestival.org  
The Taming 
7:30 p.m., Whidbey Playhouse, 730 SE Midway Blvd., Oak Harbor 
See playwright Lauren Gunderson's all-female "power-play" inspired by Shakespeare's "The Taming of the Shrew" at 7:30 p.m. Friday and Saturday, and 2:30 p.m. Sunday. The plot follows a Miss America contestant who has political aspirations rivaling her beauty pageant ambitions. Tickets are $18. The on-demand video is also available to view. Info: whidbeyplayhouse.com 
Voices of Western Washington University
7:30 p.m., Old Main Theater, WWU
Watch an evening of one-act plays at 7:30 p.m. Friday and Saturday at Western's Old Main Theater. The spring playwriting series features new scripts written by current students and alumni. In lieu of an admission fee, consider making a donation to the James Lortz Theatre Enrichment Fund. Info: cfpa.wwu.edu 
Saturday, April 16
Easter Celebration 
9 a.m. to 3 p.m., Bellewood Farms, 6140 Guide Meridian
Activities and entertainment for the entire family take place Saturday and Sunday at Bellewood. Live music by Rosin & Reed, tractor train rides through the orchard and photo opportunities with the Easter Bunny — all free — will be part of the fun. Children 12 and younger can also earn prizes on a scavenger hunt. Info: bellewoodfarms.com 
Bellingham Farmers Market 
10 a.m. to 2 p.m., Depot Market Square, 1100 Railroad Ave. 
Market-goers can expect a wide variety of products from over 80 vendors every Saturday through December 17 at the Depot Market Square. This includes fresh produce, flowers, artisan foods and crafts. All vendors are from Whatcom and Skagit counties. Info: bellinghamfarmers.org 
Dockside Market
10 a.m. to 2 p.m., Squalicum Harbor, 2600 Harbor Loop 
A bimonthly Bellingham Dockside Market takes place at Gate 5 or 7 at Squalicum Harbor (follow the plethora of signs). Product availability and sale dates throughout the seasons vary. Check the market's Facebook page prior to sale days to see what sort of fresh and frozen seafood will be on the lineup. Info: bellinghamseafeast.org 
Poetry Reading
7 p.m., Village Books, 1200 11th St. 
Award-wining poet, bestselling author, civil rights activist and essayist Katerina Canyon will read from "Surviving Home," a collection of poems that serve as a memoir of the trauma she overcame. She'll be joined by Raúl Sánchez, the former City of Redmond Poetry Laureate. His new collection, "When There Were No Borders," was released in July 2021. Info: villagebooks.com 
Sunday, April 17
Adults Only Egg Hunt
1 p.m., Gruff Brewing, 104 E. Maple St. 
Grab a basket and some buddies and make your way to this 21-and-older beer garden egg hunt. Candy, merch, beer, prizes, raffles, drink specials and more will be part of the fun. In addition to $5 mimosas, there will be food by Brothers Bus Bistro. Entry is free. Info: facebook.com/gruffbrewingco 
Monday, April 18
Comedy Saloon 
9 p.m., Horseshoe Cafe, 113 E. Holly St. 
Come check out the freshest free comedy show at the historic Horseshoe Cafe's Ranch Room. The debut event will feature headliner Brett Emerson, followed by eight comics delivering fast-paced sets to round out the evening's fun. The event will take place on the first and third Monday of each month. Info: asnailspace.com 
Tuesday, April 19
Comedy Night
7:30 p.m., McKay's Taphouse, 1118 E. Maple St. 
To take part in this comedy show and open mic night, show up at 7 p.m. to sign up for the open mic, or settle in to watch pre-booked feature acts and a headliner. Damon Lawton and Julian Thompson host. Info: mckaystaphouse.com  
Before heading out to attend in-person happenings, check with individual venues to make sure the event is still taking place as scheduled.
The A-List appears weekly on Wednesdays. To submit an event for consideration, email calendar@cascadiadaily.com.