Track & Field
Super senior: WWU track and field star's 8-year college career
Injuries, pandemic, all played into extended career
April 9, 2022 at 5:00 a.m.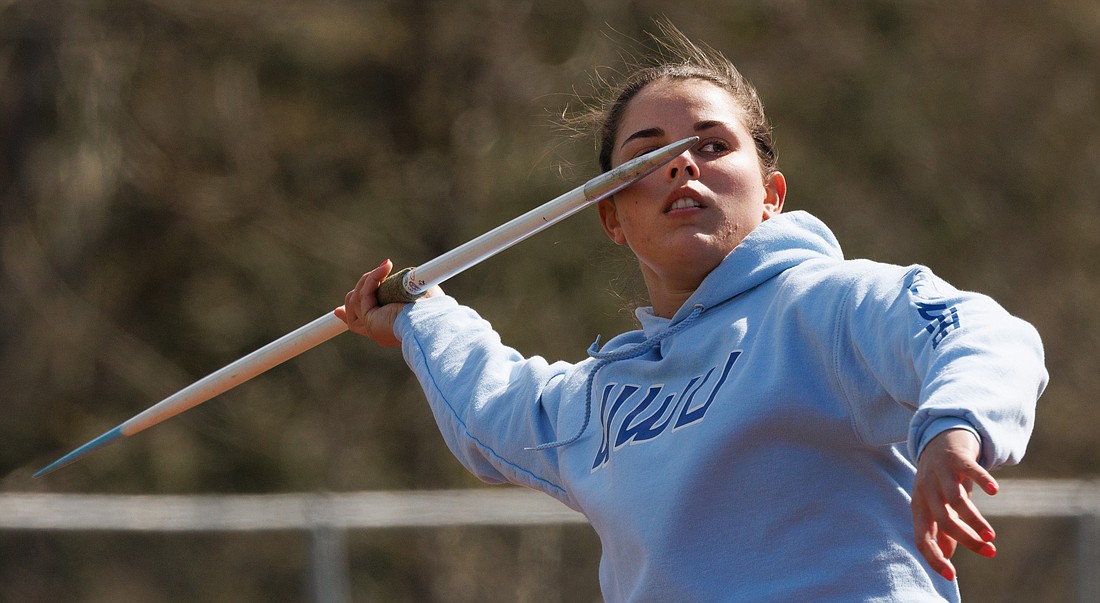 ---
---
If Amanda Short was told in 2014 she would still be competing in college athletics eight years after graduating from high school, she said she would have just laughed, nodded or cried.
Short, originally from Lebanon, Oregon, is a senior javelin thrower on the Western Washington University track and field team.
Injuries, a global pandemic and other personal factors weren't on her mind then, but they've brought her to where she is now.
Short originally attended Western Oregon University after high school on a volleyball scholarship. She had no intentions of competing in javelin despite having done so in high school.
"I did really well in javelin in high school, I just didn't get a scholarship for it or saw the time for it," Short said. "I ended up throwing it my freshman year because they found out I threw the javelin."
Short made it to nationals that year in the javelin throw, and that was when she found out she couldn't live without it.
Now a two-sport college athlete, Short entered her second year at Western Oregon as a starter on the volleyball team. 
The start of Short's injuries began that year in her second track season. She injured the ulnar collateral ligament in her elbow and decided to sit out the rest of the year.
The 2016-17 school year mirrored the previous year. Short made it through her volleyball season but injured her elbow again during the spring, requiring surgery. 
Short said she also knew she needed a change of scenery and a new team.
She reached out to WWU assistant track and field coach Ben Stensland about transferring. Stensland was Short's coach at Western Oregon the year after they made it to nationals. 
After a visit to campus, Short decided the switch to a Vikings' uniform was what she needed. She also decided to stop playing volleyball.
Rules in the Great Northwest Athletic Conference required Short to sit out a year for transferring to a school within the conference, but that time was spent rehabilitating her elbow after Tommy John surgery.
Short said her decision to transfer to Western Washington was specifically because of her familiarity with Stensland and the history of javelin champions in the Viking program.
"We had that connection, and I knew this program is really well known for javelin," Short said. "If javelin was going to be the only thing I was doing at that point, I was going to do it really well, and I knew I could do it here."
Stensland called Short a great presence to have on the team. 
"Our best athletes that come through the program are the ones where you say, 'Man, I wish I could have them for just one more year.' It's been fun to actually have that come to fruition with Amanda," Stensland said.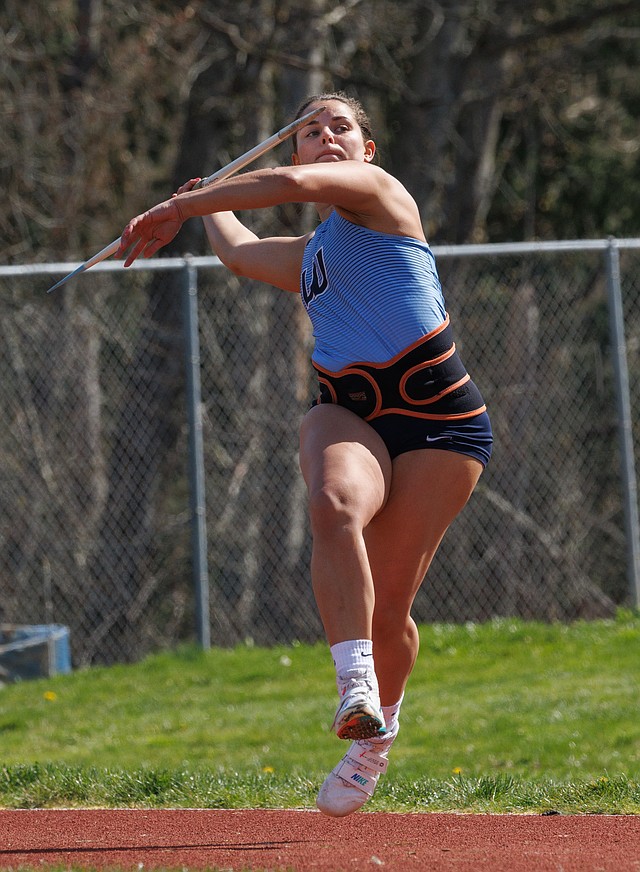 Coming to Western Washington rehabbing an injury with a long recovery time, and initially touring the school in a sling, Short said she wasn't even sure if she'd be able to perform at the level she was at before surgery.
With all of those things in mind, she said Western Washington took a big chance on her.
"It just really speaks to how much they see you as an individual," Short said. "That's what really drew them to me — how willing I was to get better and how coachable I was and wanted to be. They didn't know much about me and it means the world to me they could see that much potential in someone who was injured."
Short's first year competing for the Vikings after surgery was the 2019 season, when she made it to nationals.
In 2020, Short said she had a great opening competition at the Ed Boitano Invitational at the University of Puget Sound, but that was the only time she'd compete all year with the COVID-19 pandemic wiping out the season the week after.
When sports slowly returned in 2021, Short had a different injury to work through: She battled tendonosis in both of her knees all year.
"I didn't do very well, but it was great to kind of see myself at a low point and work myself back to this year," Short said.
That brings Short to the 2022 season, her fourth and final year of NCAA eligibility and her eighth year of college. She'll be done with her master's degree in kinesiology and exercise science this spring.
"I'm moving on after this," she said.
The 2022 season started about a month ago and Short has two first-place javelin finishes to show for it so far. She most recently competed at the WWU Invitational at Civic Stadium last weekend where she placed first with a throw of 47.48 meters.
Looking back on her eight-year journey with collegiate athletics, Short said she's most proud of how she's come into her own.
"All the people I've met have shaped me in so many different ways, and I wouldn't have had eight years if people didn't believe in me," Short said.