COVID-19
Isolated Point Roberts struggles with labor, border restrictions
Residents try to keep economy afloat
April 6, 2022 at 4:30 a.m.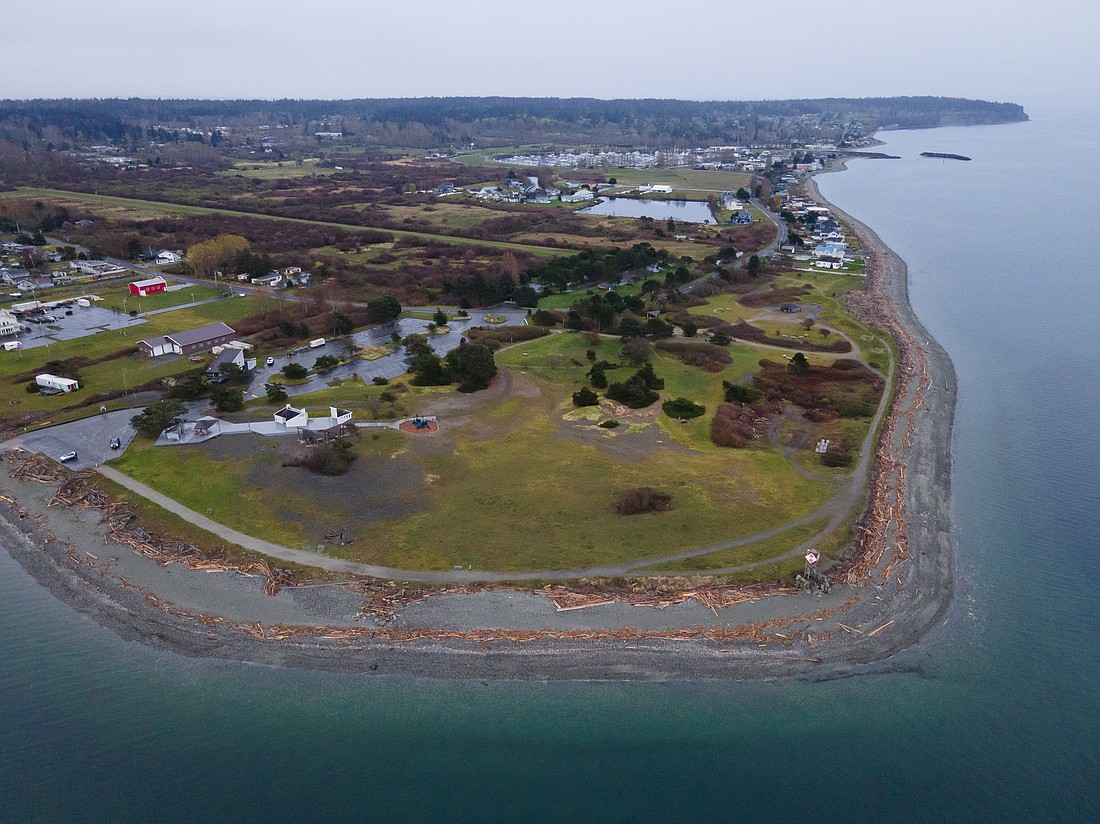 ---
---
POINT ROBERTS — Isolation has been a universal experience throughout the COVID-19 pandemic, but no one has experienced isolation quite like Point Roberts and the hundreds of people residing in the small Washington exclave.
Point Roberts juts from the mainland of Canada, just below the 49th parallel. Since the start of the pandemic, the economy of the tourist destination — requiring double border crossings to reach from the U.S. mainland — has been gutted, its population has slumped.
"Anyone that's still here is already working." — Brian Calder, Point Roberts Chamber of Commerce president
An estimated 85% of its economy disappeared overnight with the border closure in March 2020. While some people stuck around, many left to find work or simply to live somewhere with more jobs and more resources.
In 2010, the population sat just above 1,300 people. In 2020, the U.S. Census recorded 1,191. Brian Calder from the Point Roberts Chamber of Commerce, however, estimates the population is now as low as 850 people two years into the pandemic.
With the weather warming, restrictions lifting and the tourism season starting, Point Roberts is faced with its newest issue: Most former service workers are gone.
"Anyone that's still here is already working," Calder said.
Business owners and leaders now have to struggle with an increasing demand for staff with fewer people than ever before and continue to vent frustrations at the U.S. and Canadian governments at the local and national levels.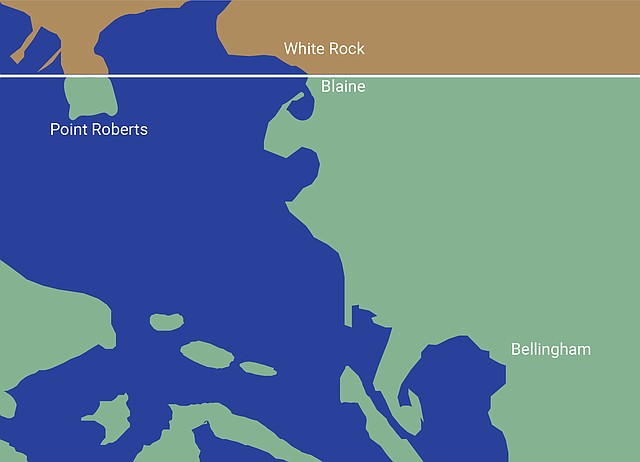 Loss of income
For months, the Point Roberts Marina and the Bald Eagle Golf Club — two of the exclave's largest employers and biggest tourist draws — have been on the market. The loss of customers and workers are too much for the owners. 
The once-lush, now-overgrown golf course dropped to one employee from more than a dozen and is now inoperative. Hardly one round has been played since the pandemic hit in March 2020. The course won't reopen until a new owner comes along.
The 1,000-slip marina is currently 30% full, owner representative Vihao Ding said. Currently, they're operating with just six staff. In a normal year, it's 50% full in the winter and 80% in the summer with as many as 18 staff working the busy marina.
The affordable marina has long been a popular location for Canadians to dock their boats throughout the year, despite the commute across an international border.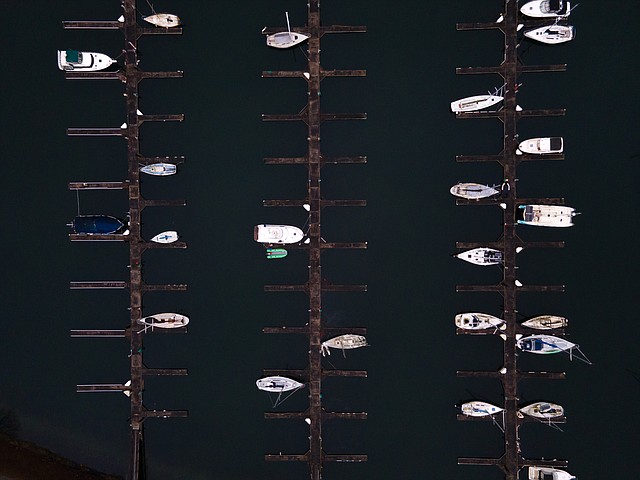 However, when the pandemic shut the border to non-essential travel for more than a year, many Canadians moved their boats back to the mainland to ensure they had access to the vessels. If they left them, as some did, the boats would not last due to the constant maintenance they require.
"They needed to take their boats back to Canada otherwise their boats were going to die," Ding said.
At the peak of the pandemic, the marina had as few as 150 boats.
To recoup their losses and sustain their services, they need the Canadians to return. Some have, and they hope more will return in the months to come.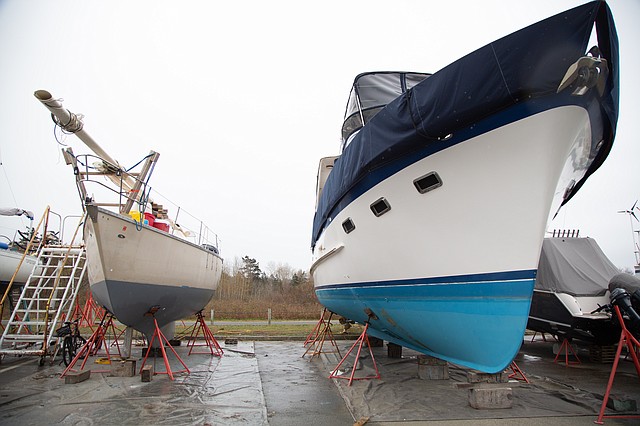 Loss of workers
Point Roberts has always had a small, local labor pool, since approximately 50% of the residents are over the age of 55, according to U.S. Census Data. They've relied on Canadians who've now been shut out, and Americans who don't find the value in crossing the border four times a day with additional requirements, Calder said. 
"It's hard to find someone that can A, cross the border or B, is vaccinated." — Jessica Basore, Westwind Marine owner
Westwind Marine, a boat service company and store at the marina, is facing severe staffing issues. They're operating with just nine staff to fix boats sitting in disrepair and to run the boat parts and fishing shop.
Owner Jessica Basore is hoping to hire at least five more people, specifically administrators, to help run the shop and organize the increasing number of service appointments. She said it's hard to keep up right now.
The business has gone to extreme lengths to find workers — even as far as hiring a private investigator to locate a former Westwind employee who was laid off by the previous owners due to the pandemic. After tracking him down months later, he returned.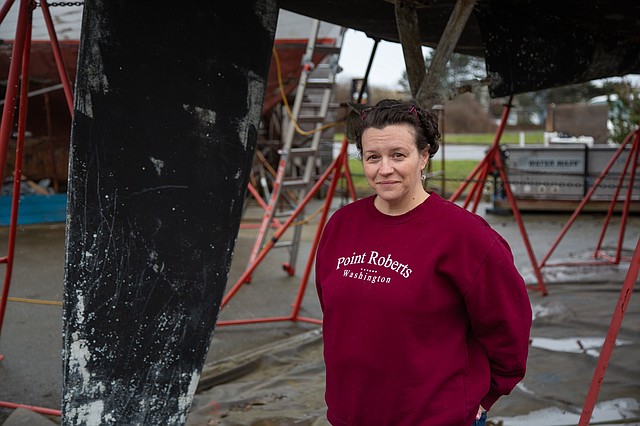 Basore and her husband Bryson acquired the business in June 2021 and they make the daily commute from Bellingham. Since they began, they've been working with a company to recruit people from Blaine and northwest Washington. They haven't found anyone with the nominal required experience that can make the two required border crossings.
"We don't have a huge labor pool to choose from here in Point Roberts," Basore said. "On top of that, it's hard to find someone that can A, cross the border or B, is vaccinated."
The wages of most service industry jobs won't cover rent on the exclave and aren't enough to incentivize people from the mainland U.S. to come all the way to Point Roberts.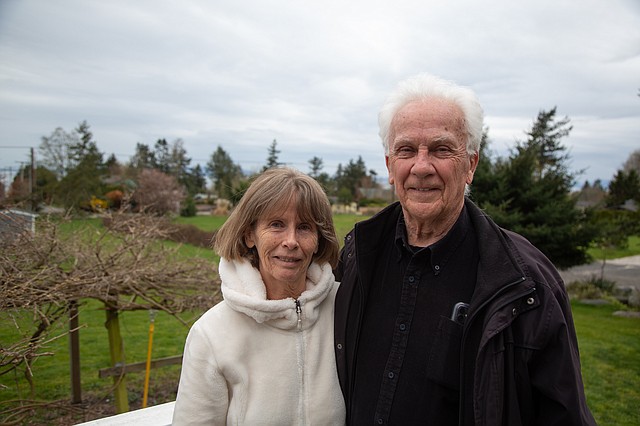 "Instead of going down the block to your local retail store, you've got to travel 50 miles there and back every day," Calder said. "Especially with the attitude of the border people."
Trades workers have also stopped taking jobs and making bids for contracts on Point Roberts due to the "onerous" requirements to enter Canada, Calder said. 
Point Roberts hasn't gotten any concrete companies on the exclave in months, limiting their ability to develop and build. Other local businesses haven't been able to accomplish much-needed repairs and updates.
At the start of the pandemic, the U.S. and Canada had a special exemption for essential and trades workers crossing the border to head for Point Roberts. They didn't need to be vaccinated or tested for COVID-19 as long as they headed straight for the exclave without stopping on the 30-minute drive through British Columbia.
When Canada reopened to non-essential travel in August 2021, travelers were required to register with the ArriveCan app and had to show proof of a negative COVID-19 test. In November 2021, Point Roberts received an exemption and vaccinated residents were allowed to travel into Canada without taking a COVID-19 test.
However, in January 2022, both the U.S. and Canada started requiring proof of vaccination for essential workers, further complicating travel for those essential services to Point Roberts. They still had to fill out the ArriveCan app, were subject to random testing and had to list their quarantine plan. In April, the regulation expanded to everyone entering Canada. Unvaccinated travelers are still required to test before crossing the border. 
Calder and the chamber are petitioning U.S. Sen. Patty Murray, Canadian Governor General Mary Simon and Prime Minister Justin Trudeau to create an exemption for Point Roberts. They're asking to allow trade workers to enter without additional requirements in hopes of gaining access to the much-needed services again. 
The residents of Point Roberts say the restrictions have only gotten more stringent as the pandemic has progressed, despite high vaccination rates and strict local adherence to protocols.
Fire Chief Christopher Carleton, who leads the COVID-19 response effort at Point Roberts, said they have one of the highest vaccination rates per capita in the country with more than 80% of residents fully vaccinated. Throughout the pandemic, he said, the fire department has only received approximately 100 positive tests out of 6,000 distributed.
"We're trying to save lives here ourselves. You say you're following the science, and we don't believe you." — Brian Calder, Point Roberts Chamber of Commerce president
In July 2021, Gov. Jay Inslee paid a visit to Point Roberts. The fire department and chamber shared reopening plans for Point Roberts: They hoped to buy their own rapid tests, and the fire department offered to wait at the border to test visitors as they arrived, if the governments would ease border restrictions.
Inslee was supportive and even went as far as writing a letter to President Joe Biden to advocate for Point Roberts. Calder said that every level of government — local, state and federal in both countries — refused to take immediate action and ease border restrictions.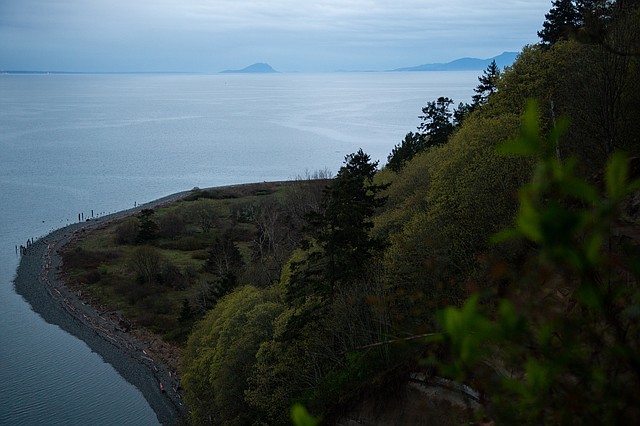 The residents of Point Roberts said they were, and still are, fighting to find ways to keep their small economy alive while following the science of safety during the pandemic.
"We're trying to save lives here ourselves," Calder said. "You say you're following the science, and we don't believe you."
Residents of Point Roberts feel as though they've done everything right — socially distanced, gotten vaccinated at high rates and followed government orders — but the changing restrictions have only made life more difficult for residents of the exclave as the pandemic carries on.
"As we've seen through this pandemic, one rule does not fit all situations," Carleton said.
Point Roberts has a long history of feeling forgotten and discarded by local and state officials, Calder said. The pandemic has only exacerbated the feeling and increased their need for financial and political support.
"If they wait a year or two, these businesses are not going to succeed," Basore said. "We need it in like three months. Or, yesterday."