Local
Closing credits: A sendoff to Film is Truth
After 25 years, a beloved video rental store will close
April 6, 2022 at 11:00 a.m.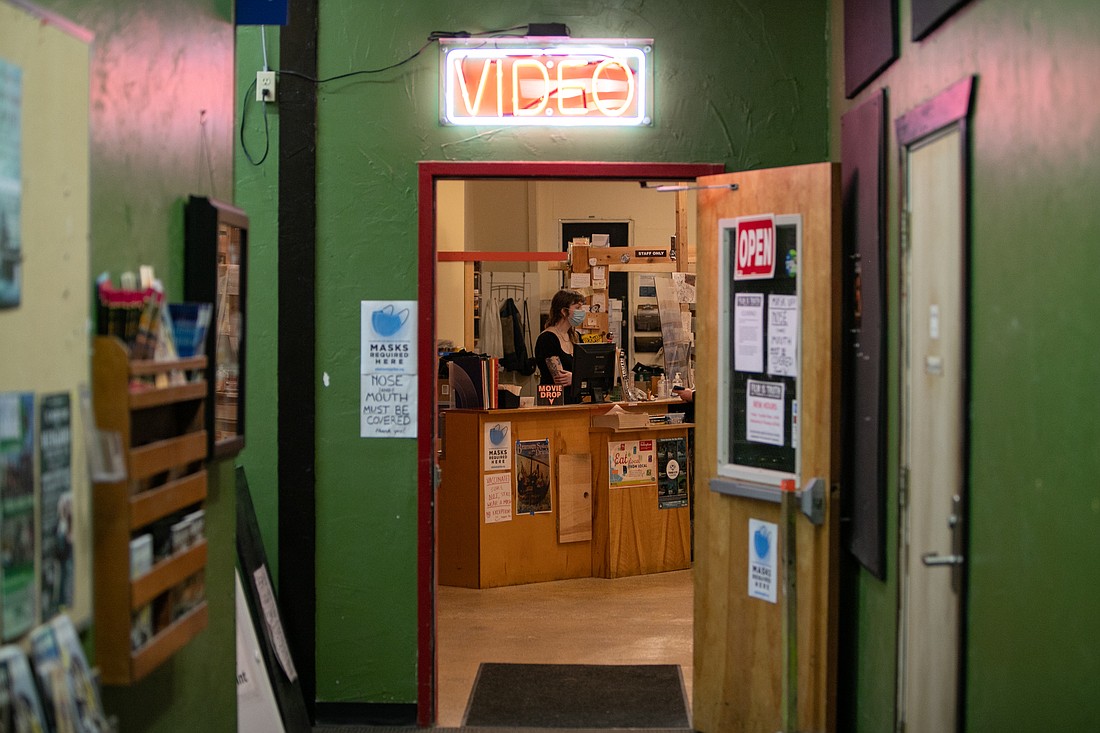 ---
---
Nearly 25 years after Film is Truth cofounders Karl Freske and Emily Marston started renting foreign films, indie movies, arthouse offerings, documentaries and other releases as a way to fill a niche in the community that wasn't being addressed by chain stores, the nonprofit announced it will close its doors Tuesday, April 19.
But on a recent weekday afternoon, all seemed to be business as usual. Pictures of Audrey Hepburn, Bette Davis and James Stewart still hung above the entrance door. Nearby, previously viewed VHS tapes were on sale for 92 cents each, and posters on the wall featured movies such as "Fantastic Mr. Fox" and "Creature from the Black Lagoon." 
Among the new releases, staff picks, television series and customer requests, long shelves of DVDs were arranged alphabetically, pointing to the array of genres. Under the Ts, for example, patrons could find the 1986 action comedy "Tough Guys," the 1974 French film "Toute une Vie," and a stop-motion animated adventure called "A Town Called Panic." 
Film is Truth employee Freya Lefler, 21, said most of the films are still available to rent for now, although they've stopped accepting new customers and are limiting the amount of rentals people can check out. 
Operations manager Benjamin Owens was a patron and volunteer before getting hired 7 years ago. By that time, he said, Marston had stepped back from regular operations, but for a while maintained a place on the board of directors. Freske stopped day-to-day involvement at the beginning of the pandemic but continued to be a driving force for the curation of the collection — which contains approximately 25,000 movie titles.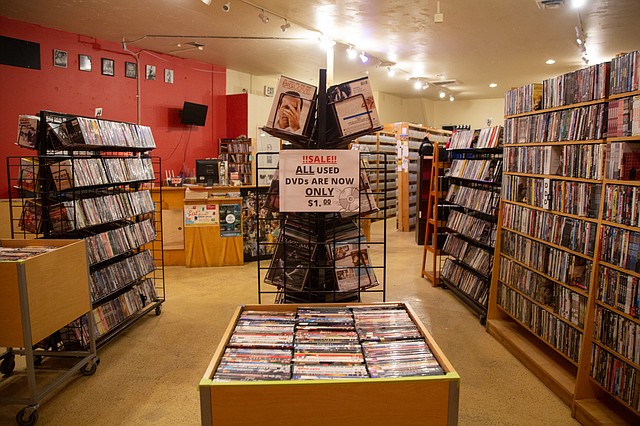 "The collection has a wide variety of content, from short local films to big-budget new releases, but we have always been focused on independent, documentary, Queer, foreign-language and other rare or difficult to find films," Owens said. "We have strived to be the place where people could find what they couldn't find anywhere else."
After the collection goes into storage, a new system of accessibility will be established, he said. Following a hibernation period of about a year, they're hoping the collection will be available for rental through a database or library model. 
But before that happens, people who want to bid farewell to Film is Truth can stop by to peruse and purchase a back stock of used movies — more than 1,000 DVDs and VHS each — as well as duplicate copies of films from the collection. 
While the pandemic was a contributing factor to Film is Truth's closure, Owens said the writing has been on the wall for years — even before streaming services existed and people were using DVD mail services and downloading movies. "It was a matter of when, not if," Owens said. 
Marston said although her heart is breaking thinking of the closure of Film is Truth, she hopes community members will continue to seek out alternative and arthouse films. 
"There are so many resources out there, but it's also so easy to get in a rut of just watching what is shoved in your face by whatever streaming service you have," Marston said. "What is missing in streaming is the ability to have a human experience. With Film is Truth you could come into the store and just say 'Hey, what's good?' and get into a conversation with someone. You might try something you wouldn't have tried because you had a discussion about it with a real live human. Be curious, go down the rabbit holes, try new things, and talk about them." 
Film is Truth is open from 12 p.m. to 8 p.m. Monday, Tuesday, Friday, Saturday and Sunday through April 19 at 1418 Cornwall Ave. Info: filmistruth.com