The A-List
A&E Calendar: Comedy, aliens and artistic paradigms
April 6, 2022 at 5:10 a.m.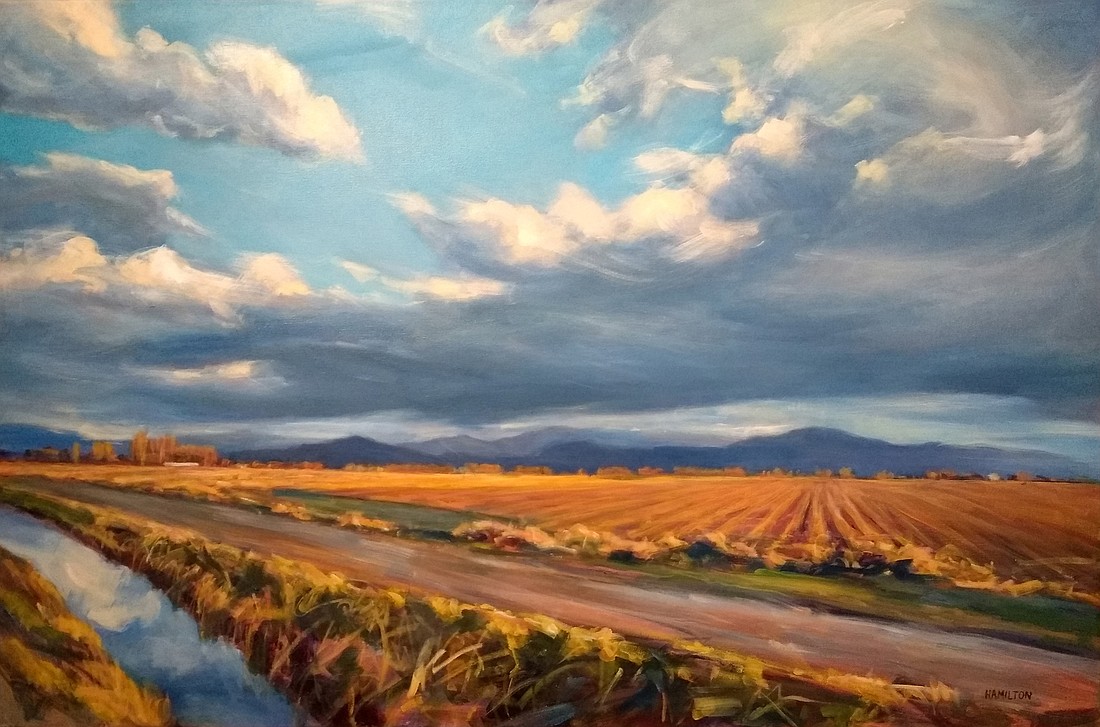 ---
---
Wednesday, April 6
Pop-up Book Sale
10 a.m. to 3 p.m., Bellingham Public Library, 210 Central Ave.
The first Friends of the Bellingham Public Library Pop-up Book Sale of the season will take place on the corner outside of the library. Others will be held on the second Saturday of each month through August. Info: bellinghampubliclibrary.org
Beach Cat Comedy Open Mic
8 p.m., Beach Cat Brewing Co., 7876 Birch Bay Dr. 
This monthly free standup comedy show takes place on the first and third Wednesday of the month. Signups start at 7:30 p.m, with each performer getting five minutes on stage. The event is 18+, with some mature content. Info: asnailspace@gmail.com
Thursday, April 7
The World's End
7 p.m., Mount Baker Theatre, 104 N. Commercial St.
Twenty years after attempting an epic pub crawl, five childhood friends reunite to try it again. During the pub crawl, they discover that the people in their hometown are being replaced by replicas of themselves known as "Blanks," paving the way for an alien invasion. Tickets to see the movie on the MBT screen are $10.50. Info: mountbakertheatre.com
Karate Church Open Mic 
7 p.m., Karate Church, 519 E. Maple St.
Julian Thompson and Damon Lawton will host a Comedy Night Open Mic open to all skill levels. Students and non-students are welcome at the monthly event, which takes place on the first Thursday of every month. Info: facebook.com/karatechurchbham
Vino Veritas
7:30 p.m., Bellingham Theatre Guild, 1600 H St. 
Watch a dark comedy about the perils of honesty when "Vino Veritas" concludes this weekend with performances at 7:30 p.m. Thursday through Saturday and 2 p.m. Sunday at the Bellingham Theatre Guild. Tickets are $14-$16. Info: bellinghamtheatreguild.com
Steel Magnolias 
7:30 p.m., Anacortes Community Theatre, 918 M Ave. 
Expect hilarious repartee and poignant sadness when Robert Harling's "Steel Magnolias" continues this week with performances at 7:30 p.m Thursday through Saturday and 2 p.m. Sunday at ACT. Tickets are $25 and all seats are reserved. Info: acttheatre.com 
Friday, April 8
Voices of Western Washington University
7:30 p.m., Virtual Experience
Watch an evening of 10-minute plays online at 7:30 p.m. Friday, and in person at 7:30 p.m. Saturday at Western's Old Main Theater. The spring playwriting series features new scripts written by current students and alumni — many of which are regionally acclaimed by the Kennedy Center American College Theatre Festival. In lieu of an admission fee, consider making a donation to the James Lortz Theatre Enrichment Fund. Info: cfpa.wwu.edu
L.O.L. and Laughter Games
7:30 p.m. and 9:30 p.m., Sylvia Center, 207 Prospect St. 
The Upfront Theatre presents a new improvised crime procedural, "L.O.L. & Order," at 7:30 p.m. Fridays and Saturdays through April. At 9:30 p.m., stick around for "The Laughter Games" — where improvisers will be given specific challenges to test their prowess. Tickets are $10-$15. Info: theupfront.com
The Taming 
7:30 p.m., Whidbey Playhouse, 730 SE Midway Blvd., Oak Harbor 
See playwright Lauren Gunderson's all-female "power-play" inspired by Shakespeare's "The Taming of the Shrew" at 7:30 p.m. Friday and Saturday, and 2:30 p.m. Sunday. Tickets are $18. Additional performances take place through April 16; the on-demand video will also be available starting April 8. Info: whidbeyplayhouse.com
Saturday, April 9
Bellingham Farmers Market 
10 a.m. to 2 p.m., Depot Market Square, 1100 Railroad Ave.
Market-goers can expect a wide variety of products from over 80 vendors every Saturday through December 17 at the Depot Market Square. This includes fresh produce, flowers, artisan foods and crafts. All vendors are from Whatcom and Skagit counties. Info: bellinghamfarmers.org
Anacortes UNCORKED
12 p.m. to 7 p.m., Historic Port Transit Shed, Anacortes
Choose from two time slots for this wine and food pairing event. Tickets to the 21-and-older event are $100 ($35 for foodie tickets) and include 10 two-ounce wine pours, heavy hors d'oeuvres, chocolate, cheese and accompaniments, and a swag bag. Info: anacortes.org
Haynie Opry
7 p.m., Hayne Grange, 3344 Haynie Rd., Blaine
"An Evening of Country Music" will be the focus of a Haynie Opry concert hosted by Matt Audette and the Circle of Friends Band. Tickets are $10 and will be sold at the door. At 3 p.m., attend a Gospel Matinee for $5. Info: 360-366-3321
Sunday, April 10
Women Painters of Washington Farewell
11 a.m. to 5 p.m., Matzke Fine Art Gallery, Camano Island
If you haven't yet seen the Women Painters of Washington's expansive exhibit, "Creative Paradigm," this weekend is your last chance to do so. The multi-artist exhibit can also be viewed by appointment before April 10. Info: matzkefineart.com
Second Sunday Jazz
2 p.m., Buxton's Music, 1904 Commercial Ave., Anacortes
Hear jazz a la Django Reinhardt when Anacortes Public Library hosts a free performance by the jazz ensemble Nuages. Expect to hear jazz Manouche standards and a diverse repertoire that draws on musical traditions from around the world. Info: library.cityofancortes.org
Wednesday, April 13 
Comedy Night Live
7 p.m., The Blue Room, 202 E. Holly St. 
Nikki Kilpatrick hosts the second Comedy Night Live show at the new all-ages venue. She'll be joined by standup comedians Damon Lawton, Ed Chatterton, Joel O'Connor, Sean Fikke, Kyle Engberg and Kyle Kordsmeier. Tickets are $8. Info: blueroombham.com
The A-List appears weekly on Wednesdays. To submit an event for consideration, email calendar@cascadiadaily.com.