Basketball
Longtime WWU hoops coach hired to lead Sehome
Brad Jackson takes his coaching back to high school level
April 2, 2022 at 10:09 p.m.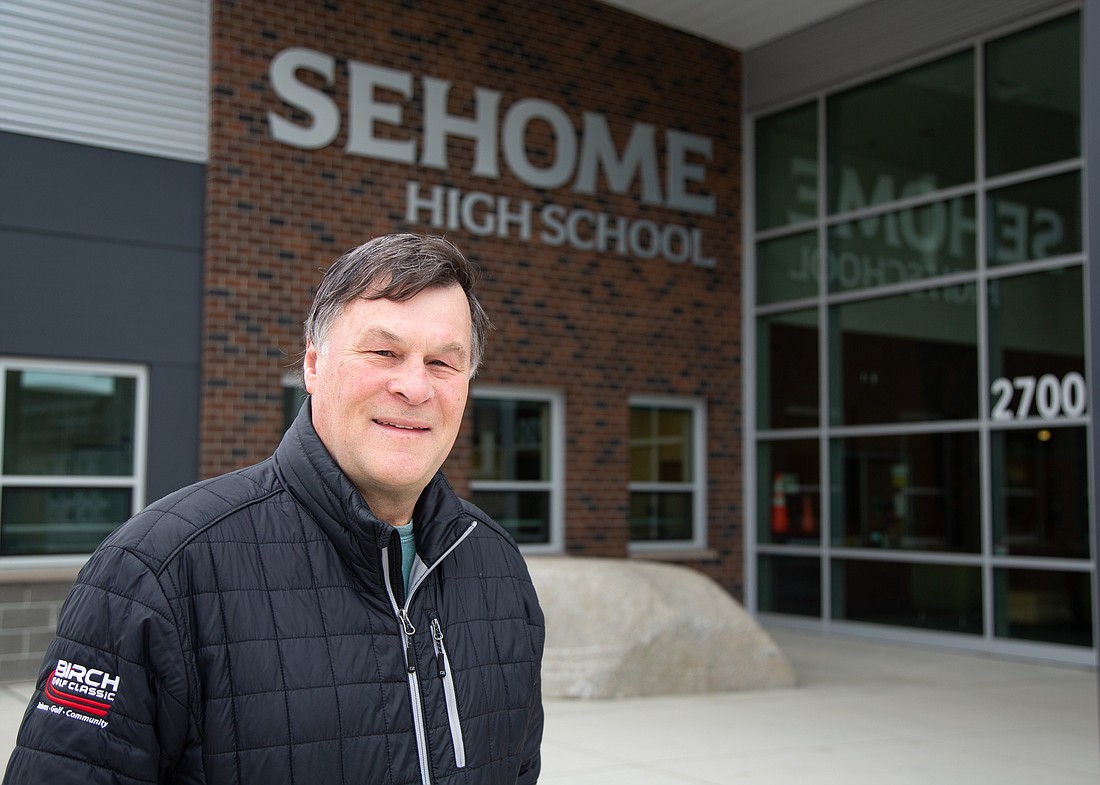 ---
---
Former Western Washington University men's basketball coach Brad Jackson is headed back to the sidelines.
Jackson was announced as the new head coach of the Sehome boys basketball program last week. He takes over the Mariners' program following Skyler Gillispie's resignation at the conclusion of last season. 
The head coach at Western for 27 years, from 1985-2012, Jackson is the all-time winningest coach in program history with 518 victories. The most notable of those wins was the 2012 NCAA Division II national title, the first and only championship in Western men's basketball history. 
He was named the 2012 National Association of Basketball Coaches and Division II Bulletin National Coach of the Year.
Following the 2012 national championship season, Jackson left the program to become an assistant coach at the University of Washington.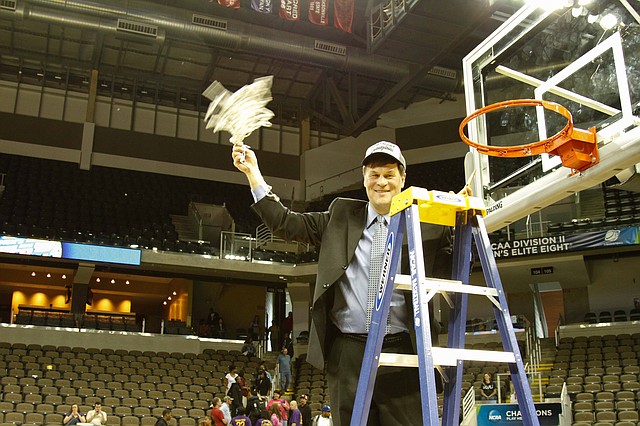 He coached in the Huskies' men's program from 2012-2017 during Lorenzo Romar's tenure as head coach.
Jackson said the timing of the Sehome job opening worked for him and his family.
"I looked at the situation as one where I could serve in this capacity and know a lot of the kids and their families," he said. "It just seemed like a good fit at this point in time."
Jackson takes over a Sehome team that made it to the state tournament for the first time since 2015 and will return nearly its entire starting lineup from last season. 
That was another part of the job that appealed to him. Jackson said he's known most of the team for a while and knows how dedicated they are to the game.
"They really want to stand for excellence and put forth the hard work that it takes to be good. I'm just excited to see what they can do," Jackson said. "That process you go through on a daily basis to be as good as you can possibly be. Hopefully, I can be a catalyst for them in that arena."
Despite not holding an official coaching position since 2017, Jackson said he feels like he never really stopped.
Whether it was helping his son coach middle schoolers or helping friends, he's had a hand in the game.
"I think that's sort of how my mind works anyway," Jackson said. "I like the game and am kind of always thinking about it. It's sort of like, once a coach, always a coach."
Most of Jackson's time coaching has been spent at the college level, but next season at Sehome won't be his first in a high school gym.
Jackson was head coach at Olympia High School from 1980-84 and spent one season leading Eastside Catholic High School in Sammamish before being hired at Western.
There are some minor differences between coaching high schoolers and college students, Jackson said, but in the end, it's still the same game.
"Basketball is basketball. You maybe scale it a little differently for what you're doing in the PAC-12 or at Western, but it's still a game and the fundamentals are the same," he said. "Coaching, teaching, a lot of it is communication and being able to create an environment with standards of excellence that people buy into."
Ultimately, Jackson said he's hoping to continue building off the success the Mariners had last season.
"They go to the state tournament last year for the first time in a long time, there's just a bunch of kids that really want to do well, so hopefully, we can serve them and do a good job in that capacity," he said.
Jackson also sees basketball as a vehicle to bring a community together, which is something he hopes to do.
"We're coming out of such a weird time in our culture with COVID and people being isolated. My sense is that people are just hungry to get back going and be a part of something," Jackson said. "That would be my vision — we embrace the opportunity to play, but also the opportunity to build community around that."
Jackson will have the chance to get more acquainted with his new team this summer during camps before the new season starts up next winter.