Music
One Way Out: Melissa Etheridge has no regrets
A rock icon comes to the Mount Baker Theatre
April 1, 2022 at 5:00 a.m.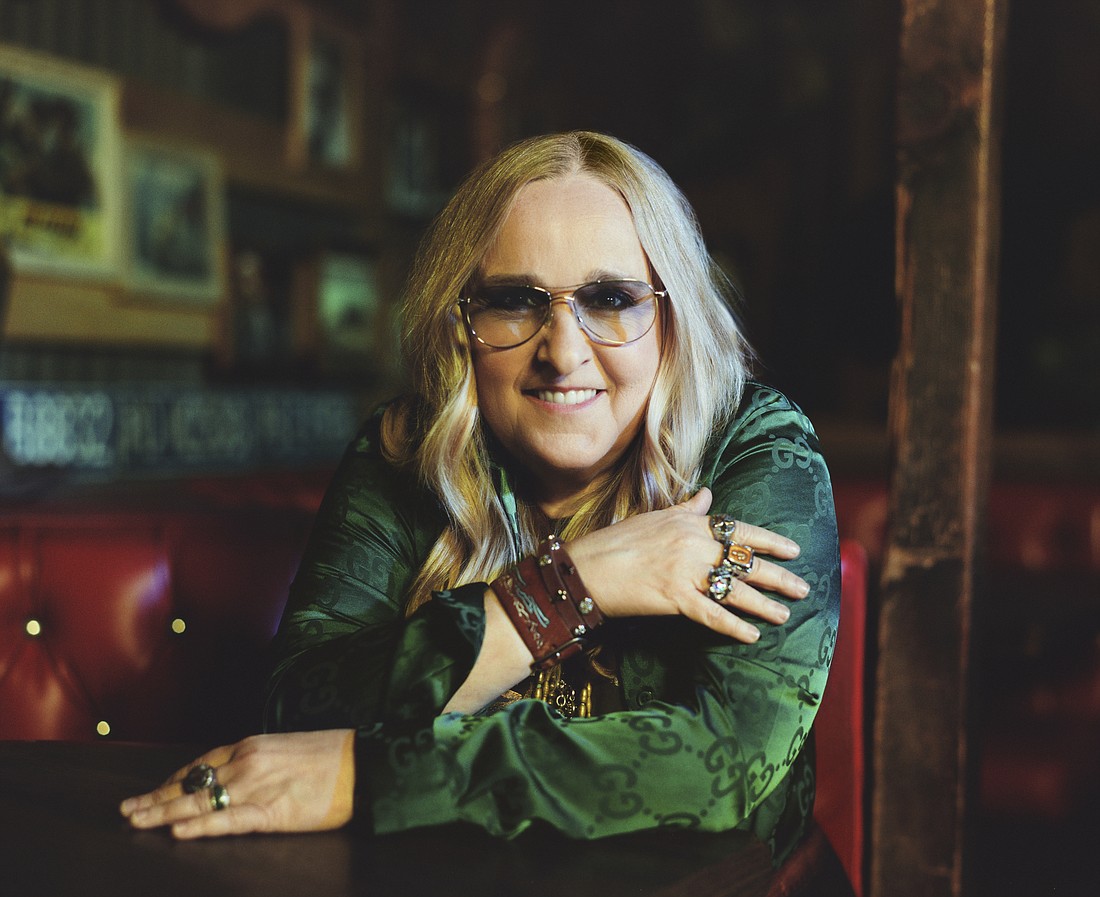 ---
---
Rock icon Melissa Etheridge has long been known for taking risks. One of the biggest came in January 1993, when the Grammy Award-winning singer, songwriter and guitarist came out publicly as a lesbian.
As the first Top 40 musician to bust out of the proverbial closet, it was a move that could've had negative repercussions for her career. But when asked where she found the courage to share this facet of her personal life with the world at large, she said staying quiet was no longer an option.
"I don't think you find courage," Etheridge, 60, said during a recent phone interview. "I think you just make up your mind that heading headfirst into the fear is the only way to get through it. You can't go around it. You can't sit still anymore. I would rather be out and lose everything than not be myself in this job, in this industry, anymore."
The risk paid off. When she released "Yes I Am" in September 1993, it went on to become her mainstream breakthrough album. The single "Come to My Window" earned Etheridge her second Grammy for Best Rock Vocal Performance, Female, and that song and "I'm the Only One" were also nominated for Best Rock Song (she lost to Bruce Springsteen, who she said is one of her favorite musicians).
"I tell people I went from selling about a million records an album, and 'Yes I Am' sold nearly 7 million records," Etheridge said. "I think I did OK. It definitely changed my life. I have no regrets whatsoever."
It's been nearly 30 years since "Yes I Am" was released, and Etheridge has continued to evolve both as a person and as a performer — something local audiences can see for themselves when she comes to Bellingham for a Saturday, April 2 concert at the Mount Baker Theatre. She's since received many additional Grammy nominations, an Academy Award for Best Original Song for "I Need to Wake Up" from the film "An Inconvenient Truth," and a star on the Hollywood Walk of Fame (among many other accolades).
The performer has also continued to be a vocal advocate and activist for LGBTQ+ rights, and after a breast cancer battle in 2004, has spoken out about what she learned during her healing process.
"Having experienced it, and experienced and understood a health crisis, I started to understand the things I needed to change in my life for my body to work at its optimal ability," Etheridge said. "I speak about strength, and love of oneself, and how dangerous stress is to ourselves."
And while she said she's learned to listen to her body to combat stress, Etheridge is also a fan of keeping busy. "One Way Out" — the name of her current tour, and of her new album — is comprised of nine previously unreleased songs that she had recorded a few years ago when she was under different management. She owned the songs but wasn't quite sure what to do with them.
When her current record company, BMG, reached out to her during the pandemic to see if she had anything on hand to release, she was able to hand them over. Since it was during a time when they couldn't get in the studio, it was a perfect solution. And now that she's able to play the songs live, Etheridge said they're being well-received by audiences.
Etheridge also created Etheridge TV as a way to continue to play music for her fans during the COVID-19 shutdown. Along the way, she had to figure out how to livestream, how to work the lights, cameras and computers and absorb a whole new set of skills. It was another risk, yes, but it paid off.
"What I learned about 10 or 11 years ago was it's never too late to start learning something," Etheridge said. "I started learning how to play more lead guitar to get to be a better guitar player. And I practiced and practiced, and I got better. And I realized, wow, all you need is a love of something and then the ability to do it over and over and over and practice it and practice it to get good at it.
"I had my mind opened a few years ago to that, so when it came to a whole new technology in general, I said, 'I gotta jump on this. This is my only way of staying connected to my fans.' I went into it with a love and a desire to practice it every day, and to get better and better, and I still am. It was quite a reward."
Even more rewarding, Etheridge said, is being able to tour again after nearly two years away from the stage. Singing songs from the heart and playing a variety of instruments for people who are excited to be at live venues is something she's never gotten tired of, and probably never will.
"People used to ask me during my first album, 'What do you hope to be doing in 20 years?' — or 40 years, as it is now," she said. "I would say, 'Gosh, I hope I'm still able to do what I love and what I'm doing — touring and playing music for people that want to hear it.'"
Melissa Etheridge's One Way Out Tour comes to Bellingham at 7:30 p.m. Saturday, April 2 at the Mount Baker Theatre, 104 N. Commercial St. Tickets are $42 to $90. VIP packages are available from $179 to $379. Info: mountbakertheatre.com