Government
Earmark gets Bellingham homeless facility over final funding hurdle
The Way Station to provide shower, laundry, respite care
April 1, 2022 at 6:36 p.m.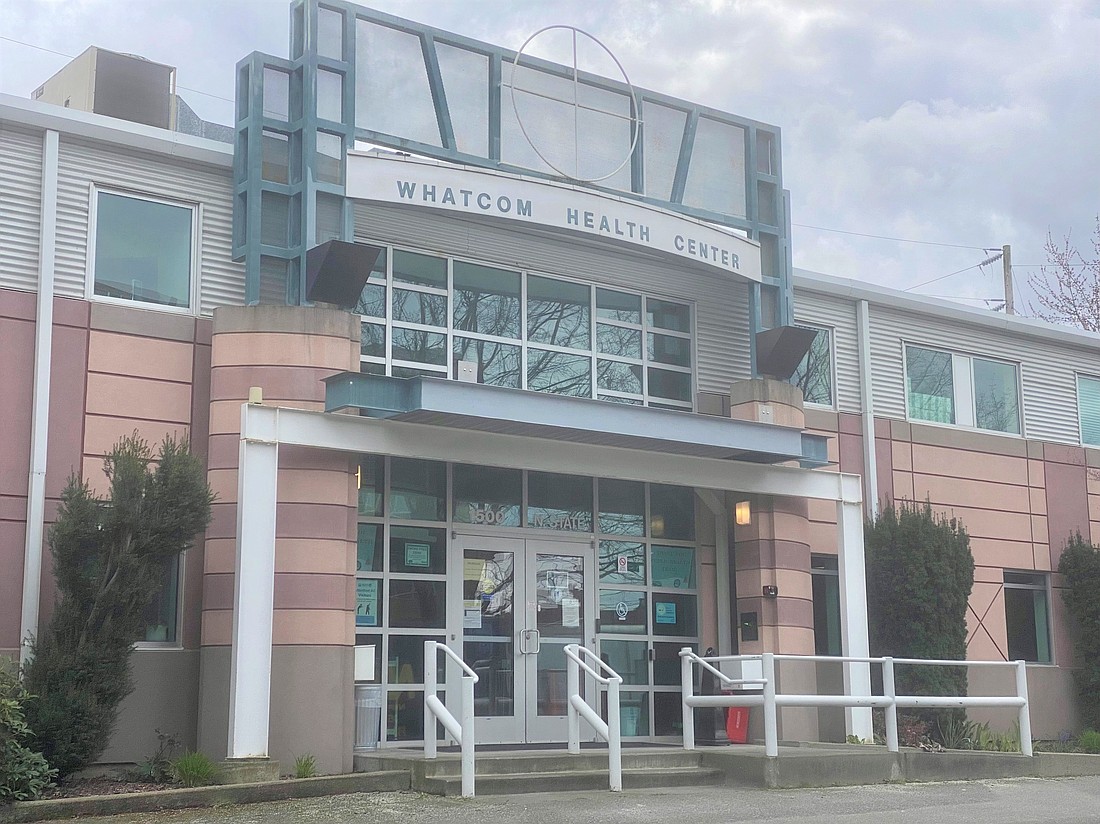 ---
---
The crucial final piece of funding needed to open a new homeless support center in Bellingham fell into place thanks to an earmark added to the federal spending bill, signed March 15 by President Joe Biden.
U.S. Rep. Rick Larsen and Sen. Maria Cantwell both got what they asked for on their earmark wish lists with a $2 million award to The Way Station, a place where homeless people will receive a range of services. Unity Care Northwest will convert Whatcom County's Community Health building at 1500 N. State St. into The Way Station, which is expected to open next year, said Marissa McGrath, Unity Care's communications and public relations associate.
The family-focused programs that the Whatcom County Health Department currently offers at 1500 N. State St. will not be interrupted during the transition, Health Department Assistant Director Kathleen Roy said. Those programs will move to another location yet to be determined.
The $2 million from Congress brings the total funds raised for The Way Station to $11.5 million, which should be enough to cover the full cost of the project, McGrath said. The homeless center also received $4 million last year from the state's two-year capital budget, after a request from state Rep. Sharon Shewmake of Bellingham.
In a Facebook video with Rep. Larsen, Unity Care CEO Jodi Joyce described The Way Station as "a hygiene and respite facility" for homeless people in Whatcom County. In addition to showers and laundry, The Way Station will provide homeless people with space to recover from illness or injury after a hospital stay. PeaceHealth and the Opportunity Council will run the respite center.
The Way Station also will provide medical care, behavioral health care and substance abuse treatment. Opportunity Council staff at The Way Station will direct clients to long-term housing options.
"After years of work and planning, The Way Station will be able to care for people and help them get into stable housing," Joyce said in a press release from Larsen's office.
The new facility comes at a time of unprecedented need among the county's homeless population. The latest "point in time" count, released in July 2021, reported 859 homeless people in the county — 152 more than in 2020 and the most since the count began in 2008. Also, during the first year of the COVID-19 pandemic, the number of families with children registered with the Whatcom Homeless Service Center increased from 49 to 119.
"This is something we don't feel is acceptable for this community," Bellingham Community and Economic Development Manager Tara Sundin told the city Planning Commission in December 2021.
Several other projects in Whatcom and Skagit counties were funded through earmarks requested by Larsen, Cantwell and U.S. Rep Suzan DelBene:
$2.5 million for an all-electric ferry between Anacortes and Guemes Island.
$2 million for a new library and community center in Mount Vernon.
$2 million for a new helipad at Island Hospital in Anacortes.
$1.74 million to Samish Indian Nation for a roundabout at State Route 20 and Campbell Lake Road south of Anacortes.
$1 million for a Nooksack Indian Tribe clinic and wellness facility,
$500,000 for Olmsted Park in Sedro-Woolley.
$300,000 to modernize Whatcom County first responders' radio system.
$210,000 to expand the Sauk-Suiattle Indian Tribe recreation center.